Rescuers found a dog covered in tar and trash dumped on the side of the road in Solapur, India.
When they found the young puppy, who is now named Champi … she was stuck to the pavement and unable to move.
The dog was in such bad condition that the rescuers weren't even sure they were looking at a dog.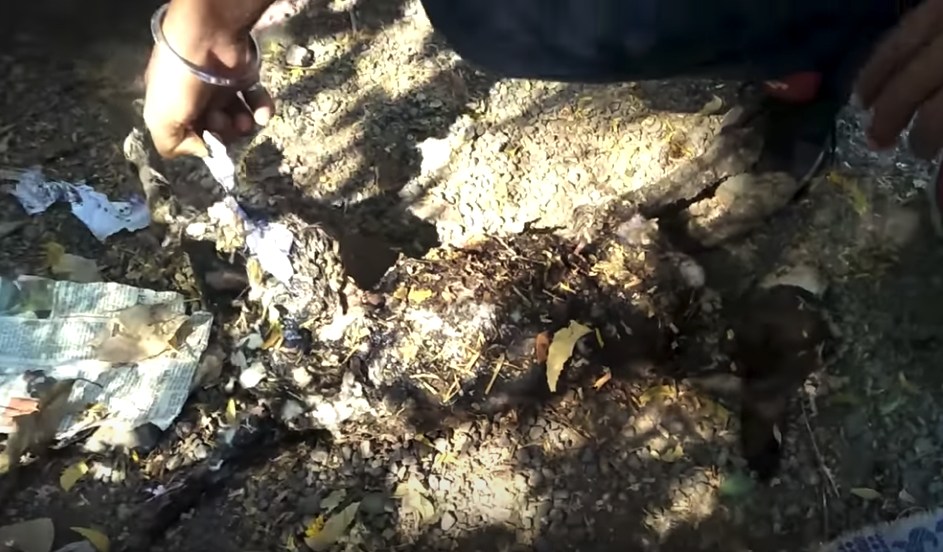 The rescuers worked quickly to give Champi a chance for survival.
They took her to an animal sanctuary called Animal Rahat where she could be cared for — Rahat translates to "relief."
The workers carefully removed the tar and debris from her skin by using vegetable and coconut oil to limit the pain as much as possible.
Check out this video …
It took four days to fully clean the puppy up but the rescuers did an amazing job and Champi looks like a totally different animal.
It took some time but her skin healed and is now covered in a full coat of brown and white fur.
Although Champi was very uncomfortable, she remained patient and brave throughout the whole horrifying ordeal.
It was such a traumatic experience that her rescuers understood it would take some time for her to trust humans again.
Thankfully, she did heal and even lives with one of the rescuers where she is surrounded by new animals to play with, including dogs and chickens.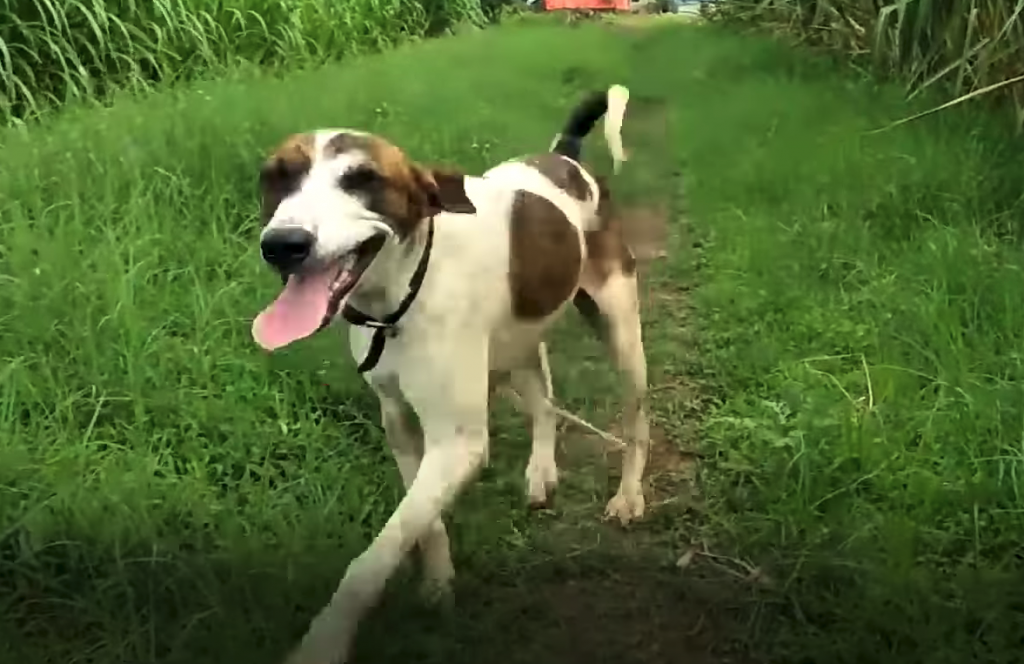 At Karmagawa, we love seeing stories of animal lovers — like those at Animal Rahat — doing work to save and protect innocent animals.
It really is amazing to see the transformation of Champi into a happy and playful puppy after she is showed some love and care.
Please follow us on Twitter and Instagram for more important stories … and make sure to share the information with your family and loved ones so that they can stay informed.
Have you ever wanted to use film to tell stories about animals like Champi?
If so, pro filmmaker Amir Zakeri created a masterclass for us to help the Karmagawa community learn this important skill — and here's 50% off.
Proceeds go to great causes, so you can feel great about investing in yourself. Get started now! 
What do you think about the traumatic events that little Champi went through? Leave a comment below.