We all could use positive news and this one reminds us why we put so much energy into protecting animals!
Kiki, a female gorilla at Franklin Park Zoo in Boston, gave birth to an adorable baby on October 14.
Take a look at these adorable pictures …
Doesn't that little face just make your heart melt?
Kiki is a 39-year-old western lowland gorilla, which is a species on the critically endangered list. Their population numbers have declined more than 60 percent over the last 25 years due to poaching and disease.
They can be found in Cameroon, the Central African Republic, the Democratic Republic of Congo, and Equatorial Guinea … and they live in the densest and remote rainforests. They're distinguished from other gorillas by their slightly smaller size, brown-grey coats, and auburn chests.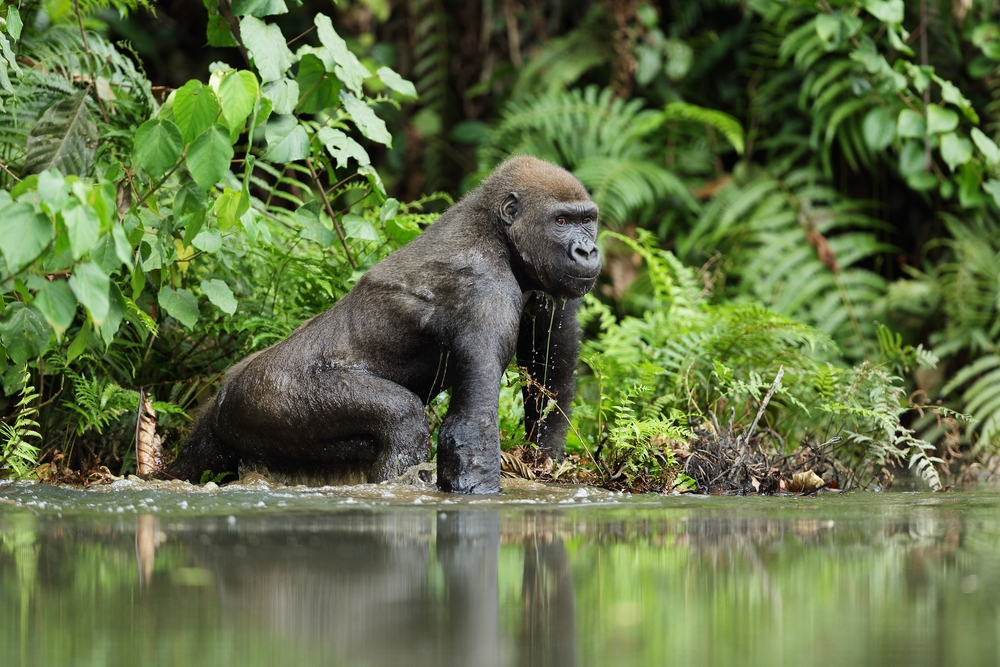 This new baby is the first male baby gorilla at the Boston zoo and they're so excited to have him.
Kiki started experiencing vaginal bleeding a few days before her due date so her caretakers became concerned. They quickly put together a team of specialists from Brigham and Women's Hospital and Cummings School of Veterinary Medicine at Tufts University so that they could do an emergency c-section.
The mission was a success and they were able to help Kiki deliver a healthy 6-pound baby boy!
Both mommy and son have been reunited and are forming a strong bond.
All of us at Karmagawa are so happy to hear the news and are celebrating with the new mother!
Please follow us on Twitter and Instagram for more stories about the planet and its beautiful creatures. Share our information with your family and friends so that they can stay updated, too!
Have you ever wanted to create movies about causes you care about?
If so, our friend and pro filmmaker Amir Zakeri created a masterclass for us to help the community learn this skill — here's 50% off.
You'll be helping important causes, so don't hesitate. Get started now! 
What do you think about Kiki's new baby boy? Leave a comment below.