Only two percent of Florida's coral reef cover remains due to degradation, according to a newly released report.
The report was a joint effort by the National Oceanic and Atmospheric Agency (Noaa) and the University of Maryland Center for Environmental Science and it assessed reefs along the Atlantic and Pacific coasts.
Florida's coral reef degradation is the worst in all of the United States and it's affecting more than their environment.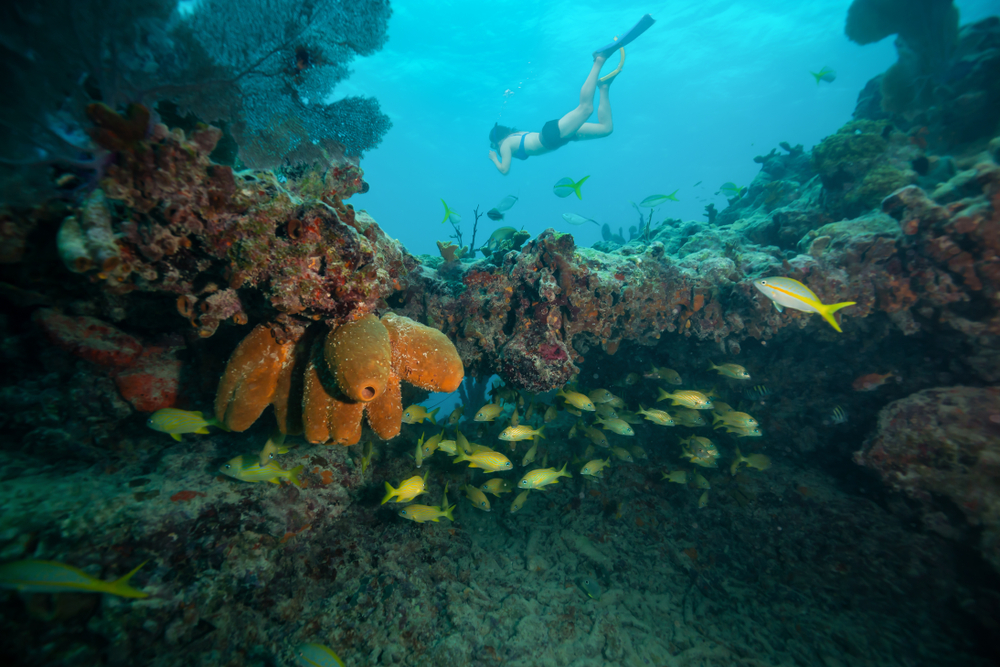 Florida's reefs are estimated to be worth $8 billion to the state's economy. They support over 70,000 jobs and a recent U.S. Geological Survey report estimates that the coral reefs provide about $600 million in Florida infrastructure. It also provides $75 million to the Florida Keys annually.
Coral reefs are extremely important. They're the most biologically diverse ecosystem in the ocean and support over 25% of marine life. They protect shorelines from hurricanes and storms and humans benefit from them through commercial fishing, tourism, and recreation.
In the past, ocean pollution was credited as the main enemy of coral reefs … but Noaa researchers now say climate change is the main killer. Climate change causes temperature-related bleaching and increases ocean acidification — both of which can destroy coral reefs, regardless of their location. In Florida, the additions of water pollution, development, and overfishing accelerate the negative effects.
What's sad is that a lot of the remaining coral in Florida is what experts refer to as a more weedy species. This type of coral is resistant to threats but is not the species that is important for high levels of biodiversity.
We're sad that Florida's beautiful reefs are disappearing because Florida is known for its beautiful beaches and marine life. Scientist are working hard to increase awareness of the problem and are recommending more proactive measures for coral reef restoration
Share this information with your friends and family so that they are aware of how our actions affect the environment and its living things. Also, follow us on Twitter and Instagram for further stories and updates.
Watch this powerful video …
The director of this video, Amir Zakeri, created a masterclass for anyone in the Karmagawa and SaveTheReef community who would like to tell visual stories about the causes they care about. If you're interested, here's 50% off.  
All proceeds go to great causes, so don't hesitate. Get started now! 
What do you think about the loss of coral reefs in Florida? Leave a comment below.