Continued reports of fish kills in the Indian River Lagoon in Florida have been pouring in. For months, experts have been concerned about dangers to marine life and seagrass on a large scale brought by ongoing algae blooms.
Residents are saying the color of the water has gone from pea-green to root beer — a color they haven't seen before.
Single-celled algae have been rapidly increasing in separate blooms across the Cocoa Beach and Merritt Island areas, dissolving oxygen levels and making the waters unable to support marine life for long. There's also fear that there is significant damage to seagrass which is important for the survival of the ecosystem.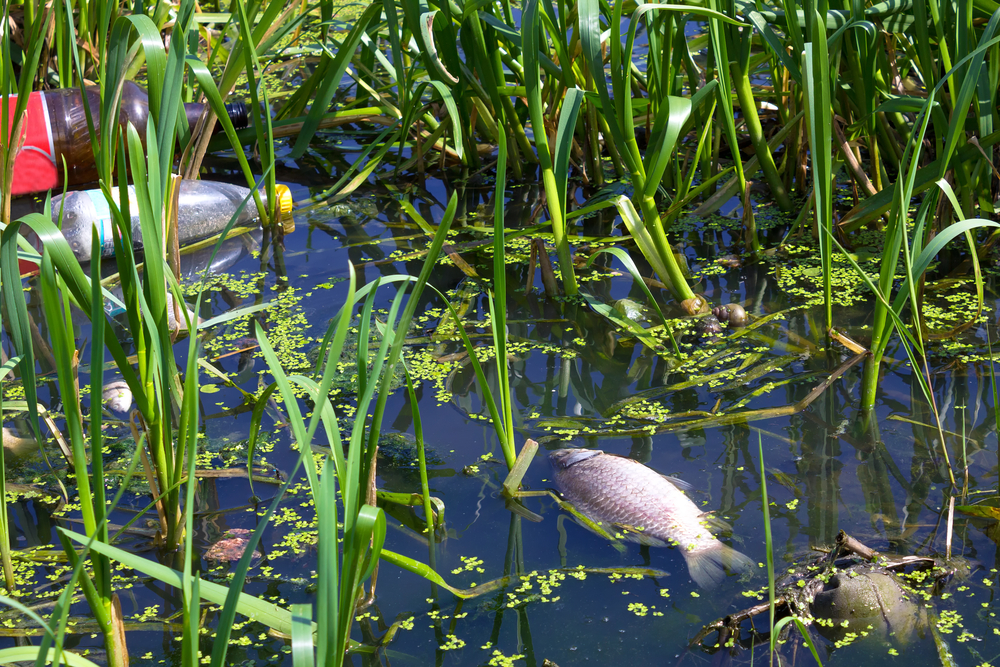 Algae bloom looks like a thick carpet of sludge and has a terrible smell. It's believed to be caused by ongoing nutrient pollution such as septic tank sewage, stormwater runoff, and fertilizer.
Dead marine life is being found around the area, including croakers, catfish, flounder, shrimp, skates, stingrays, trout, and whiting. Animals are trying to get air anyway they can and the oxygen levels are so bad that bottom-dwelling fish have been found close to the top of the water, gasping for oxygen.
To make things worse, the carcasses cause more bacteria which leads to more algae … and even lower oxygen levels.
At Karmagawa and SaveTheReef, we want to spread awareness of how pollution affects our beautiful oceans and its marine life. We have to do better!
Please spread this information so that your friends and family know the importance of protecting our beautiful planet.
Also, follow us on Twitter and Instagram for further stories and updates.
Watch this powerful video …
The director of this video, Amir Zakeri, created a masterclass for anyone in the Karmagawa and SaveTheReef community who would like to tell visual stories about the causes they care about. If you're interested, here's 50% off.  
All proceeds go to great causes, so don't hesitate. Get started now! 
What do you think about the algae blooms that are killing marine life in Florida? Leave a comment below.