Some great news for our oceans … The US has proposed critical habitat protections for 12 coral species in the Caribbean and the Pacific Ocean.
As many of you probably know, coral reefs are some of the most biodiverse ecosystems on the planet. They are sometimes called Rainforests of the Sea, providing a place for food, shelter, and protection to 25 percent of all ocean species.
They provide tons of benefits to human society, as well … by providing economic and environmental services worth billions of dollars each year.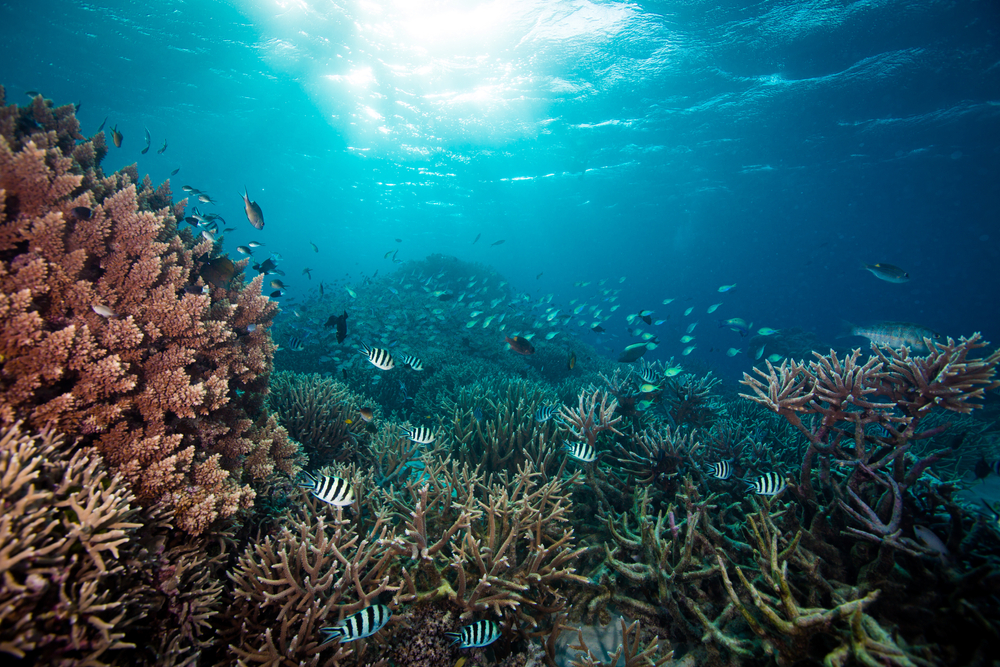 Unfortunately, coral reefs are in danger. We did a post recently about a recent report that shows Florida is only retaining 2 percent of its original coral reef cover!
Three of the main culprits to the loss of coral reefs are ocean acidification, which prevents corals from growing … ocean warming, which leads to a phenomenon called coral bleaching … and then there's fishing and land-based pollution, which puts a huge amount of stress on the coral species and their environment.
Although critical habitat protections aren't going to solve the problem entirely, it is a key first step that is very much needed to safeguard the coral reefs' survival. Climate change will still hurt the corals … but the protections will make it possible for them to survive.
The proposed protection in the Pacific region will cover 230 square miles for seven different corals. The protections in the Caribbean will cover 5,900 square miles for five threatened corals off the coast of Florida, Puerto Rico, and the US Virgin Islands.
At Karmagawa and SaveTheReef we're excited to hear about this. Real change takes action, so we need to do all we can to protect our oceans and all the living things. We're hoping this proposal gets approved quickly.
Please follow us on Twitter and Instagram for more stories and updates. Also … please share our information with your friends and family.
Have them watch this powerful video …
The director of this video, Amir Zakeri, created a masterclass for anyone in the Karmagawa and SaveTheReef community who would like to tell visual stories about the causes they care about. If you're interested, here's 50% off.  
All proceeds go to great causes, so don't hesitate. Get started now! 
What do you think about the proposal to protect our coral reefs? Leave a comment below.