Florida wildlife officials are reporting 65 sightings of the critically endangered North Atlantic right whale … a very encouraging number!
Only 400 right whales are estimated to be alive, putting them dangerously close to being classified as extinct along with other animals such as the orangutan and black rhino.
Of the 400 left, only about a quarter are females in their reproductive age that are capable of producing calves to help increase population numbers.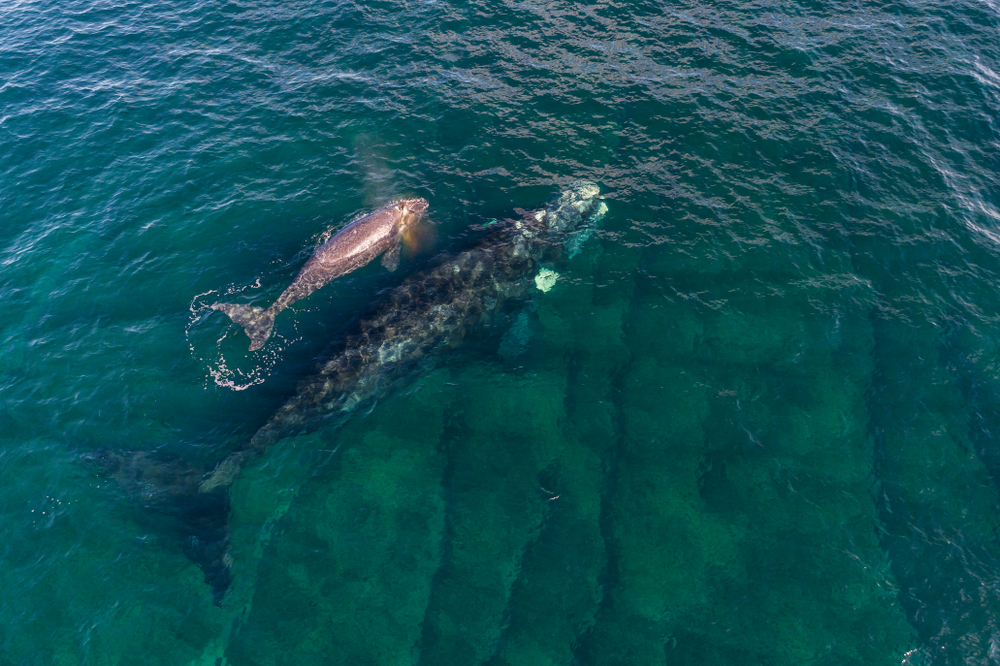 Before right whales became protected in 1935, they were a favorite whale to hunt because they floated near the surface and moved slowly. Today, the poor whales are in danger from ship strikes and fatal entanglements with fishing gear.
These new sightings in Florida are encouraging because they included at least 14 new calves that were born to first-time mothers.
Recently, the National Oceanographic and Atmospheric Administration (NOAA) reported the sighting of a right whale named Champagne with her newborn calf near Amelia Island in Florida.
Experts and whale lovers are very excited about the sightings and are calling it the "most encouraging season in years."
We're not out of the woods yet, though. There have been 32 confirmed deaths in U.S. and Canadian waters since 2017. There are also 14 serious and non-survivable injuries.
Unfortunately, these whales aren't dying from natural causes. We can lose this species if we don't make changes. At Karmagawa and SaveTheReef we want to educate everyone out there so that we can learn and work together to prevent another extinction from happening.
Please follow us on Twitter and Instagram so that we can learn and improve together.
Also … please spread our information so that your friends and family are kept aware.
Have them watch this powerful video …
The director of this video, Amir Zakeri, created a masterclass for anyone in the Karmagawa and SaveTheReef community who would like to tell visual stories about the causes they care about. If you're interested, here's 50% off.  
All proceeds go to great causes, so don't hesitate. Get started now! 
What do you think about the possible loss of the North Atlantic right whales? Leave a comment below.