A 25-years-old elephant was trapped, with no hope of being set free, after it fell into a canal in Welikanda near Polonnaruwa, eastern Sri Lanka.
The desperate elephant continually tried to escape but the canal's walls were much too slippery and made it impossible for the poor elephant to climb. When onlookers saw the animal couldn't get out itself, wildlife officials were called in to help.
Check out this incredibly inspiring video …
The rescuers decided to craft ladders out of rope and tires and put them on both sides of the canal, hoping they could assist the elephant out of the water. The rescuers then used firecrackers to try and steer the elephant along the canal to where the man-made ladders were built. It took some time, though … Apparently, herding an elephant isn't an easy task!
Eventually, the elephant made it to one of the ladders and was smart enough to try and use it. He bit, pulled, and dragged the ladder to fight his way up. The ladder wasn't the easiest thing to use, so the elephant had to find a way to pull his heavy body up.
It was a very difficult task. The elephant used every muscle in his body and there were many failed attempts. At one point, the poor animal got exhausted and it looked like he gave up … just laying in the water in defeat.
But eventually, he got up again … And after a 6-hour struggle, made his way back to freedom!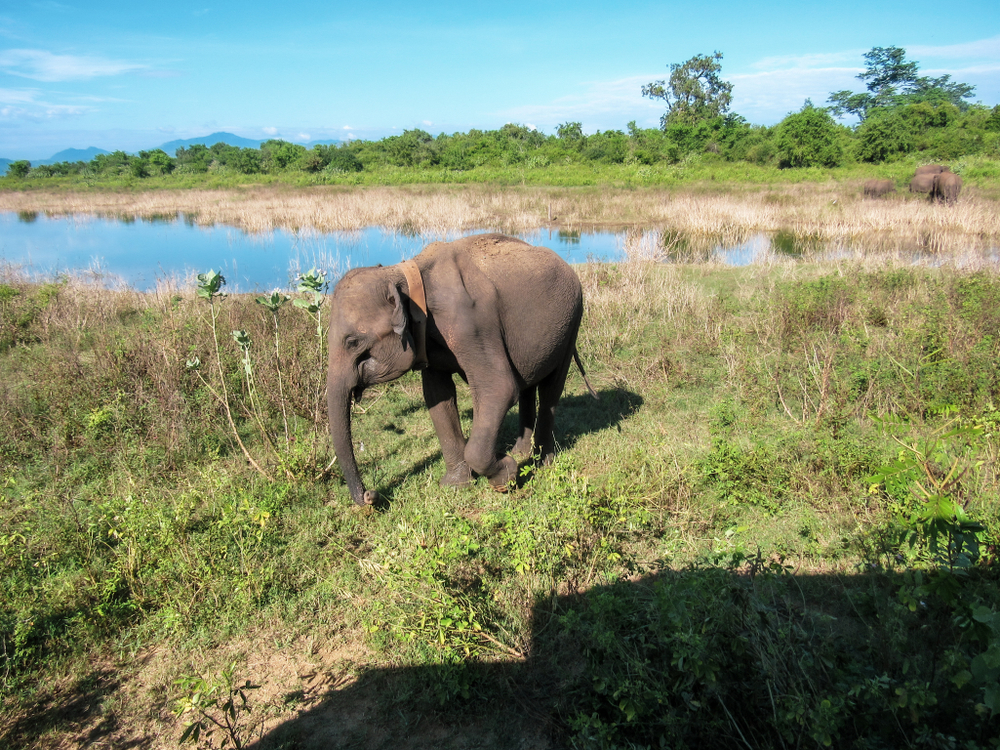 Isn't this a beautiful story? At Karmagawa and SaveTheReef we believe people and animals can live together in peace and we love to see when humans gather together to help animals in need.
Do you want to see more stories like this? Then please follow us on Twitter and Instagram for more news and updates. Share our information with your friends and family so that they stay connected to the animal world, as well.
Do you have causes that you want the world to know about? If so, movies are a powerful way to get your message out.
Our friend and pro filmmaker Amir Zakeri created an online class for us to help the community learn how to create their own movies and documentaries — here's 50% off.
You'll be helping important causes, so don't hesitate. Get started now.
What do you think about the people working together to save this beautiful elephant? Leave a comment below.