A 15-year-old bull elephant was severely injured after getting trapped in a poacher's snare recently.
Thanks to our friends at Sheldrick Wildlife Trust, a Mount Kenya Mobile Veterinary Unit was sent to lend a helping hand.
It wasn't an easy feat. The mission sent the group on a four-day journey, wading through knee-deep swamps at a high altitude and navigating through challenging aerial conditions. It took many dedicated people, working for days on the ground and in the air to provide the treatment this poor animal needed. We're so glad they made the sacrifice, though!
Take a look at these heartbreaking pictures …
Although international trade of ivory has been banned, African elephants are still being poached in large numbers. The elephants are being killed for their tusks … and bulls are in danger because they are genetically disposed to being extra big, with extra-large tusks.
The ivory from the elephant tusk is often carved into jewelry or ornaments with China being the biggest consumer of such products. The increase in demand in Asia has caused a surge in poaching and illegal ivory trafficking.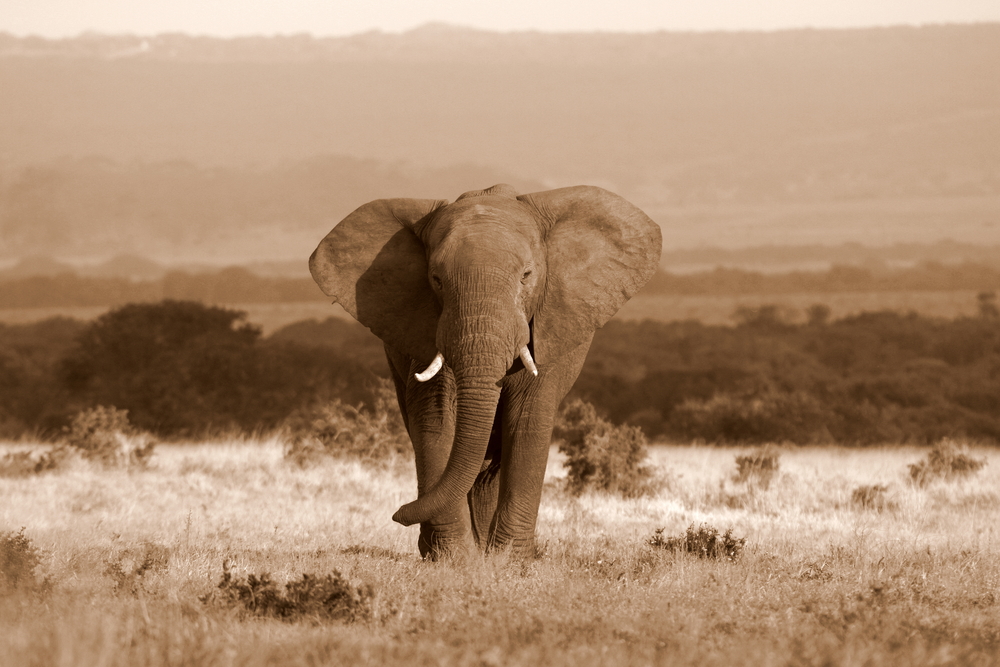 At Karmagawa and SaveTheReef we're upset that elephants have to experience these types of dangers … but we're happy that there are people who have dedicated themselves to protecting and caring for these beautiful giants. Organizations like Sheldrick Wild Trust work tirelessly for this cause and we believe in their work so much that we have donated to them.
Please follow us on Twitter and Instagram for more news and updates about animals from around the world. Share our information with your friends and family so that they stay aware, as well.
Do you have causes that you want the world to know about? If so, movies are a powerful way to get your message out.
Our friend and pro filmmaker Amir Zakeri created an online class for us to help the community learn how to create their own movies and documentaries — here's 50% off.
You'll be helping important causes, so don't hesitate. Get started now.
What do you think about this poor bull elephant being hurt by a poacher's snare? Leave a comment below.