NASA created a video game to help save the world's coral reefs!
Marine ecosystems have been in a conservation crisis for some time now — And coral reefs are in particular danger as we lose more to the effects of climate change.
Researchers want to understand coral reefs and the threats they face better, so they have been collecting huge libraries of 2D and 3D images of these underwater environments.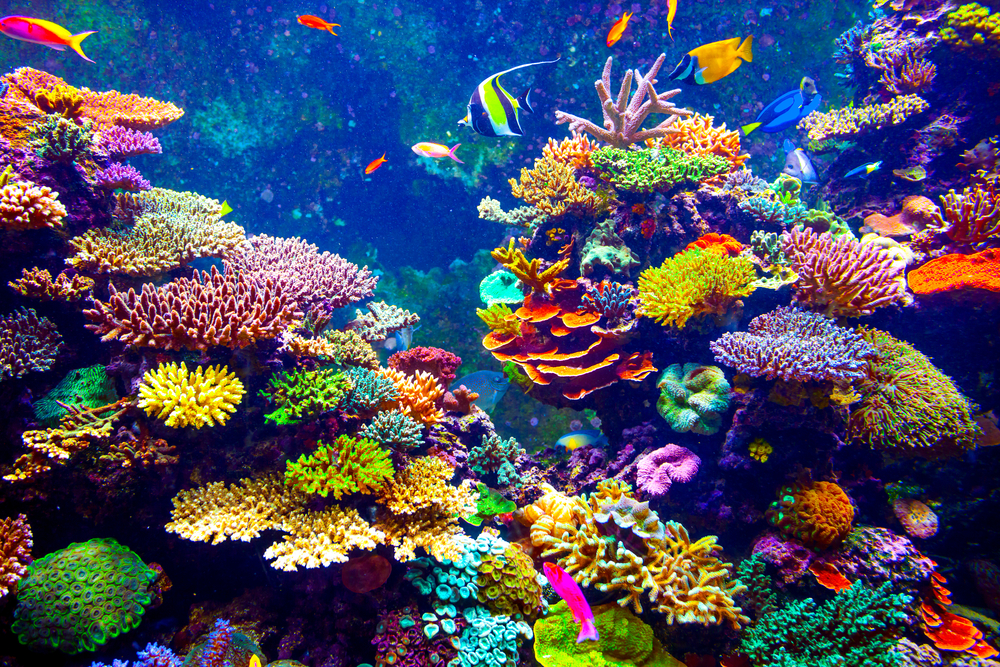 The challenge is that there is so much data and to get value from it, there needs to be a way to analyze it for patterns or 'classifications.' By doing this, researchers can then get an idea of how coral reef systems fare over time.
There's great news, though! NASA researchers created a way to process the data through the use of an artificial intelligence tool called a convolutional neural network (CNN).
CNNs are based on biological neurons and brains that are used to analyze images and look for features, such as coral species on a reef. The technology is a great way to analyze complex images and can help scientists use the data to learn.
The researchers are now calling on regular people to help them use the technology to generate needed training datasets — and they're using a video game to do it. Even young children can play!
The video game is called NeMO-Net and through it, players explore virtual underwater worlds using the data collected. As players learn, they will classify coral species and the classification labels will then be used to train NeMO-Net's CNN.
It's a win-win situation because regular people will get a more intimate understanding of the world's beautiful underwater world and at the same time, help save the world's oceans and coral reefs! To date, the game has reached over 300 million people since it was released.
The researchers are hopeful that the NeMO-Net video game and CNN will prove to be helpful for other conservation projects.
At Karmagawa and SaveTheReef we love this story. There are so many advancements in technology and we should use them to help the world be a better and safer place. There are so many caring people around the world and this video game gives these people access to be part of a solution.
Please follow us on Twitter and Instagram and stay informed of what is happening to animals all around the world.
Also … please spread our information so that your friends and family are aware, as well.
Have them watch this powerful video …
The director of this video, Amir Zakeri, created a masterclass for anyone in the Karmagawa and SaveTheReef community who would like to tell visual stories about the causes they care about. If you're interested, here's 50% off.  
All proceeds go to great causes, so don't hesitate. Get started now! 
What do you think about scientists using a video game to save the world's coral reefs? Leave a comment below.