Every year in June, there is a particularly cruel festival held in Yulin, China, dedicated to eating dog meat. Hundreds of dogs, including stolen family pets, are sent to the Chinese city annually in preparation for this gruesome event.
But this year, thanks to the efforts of the nonprofit organization China Rescue Dogs, over 180 dogs have been rescued from slaughter and the meat trade in China.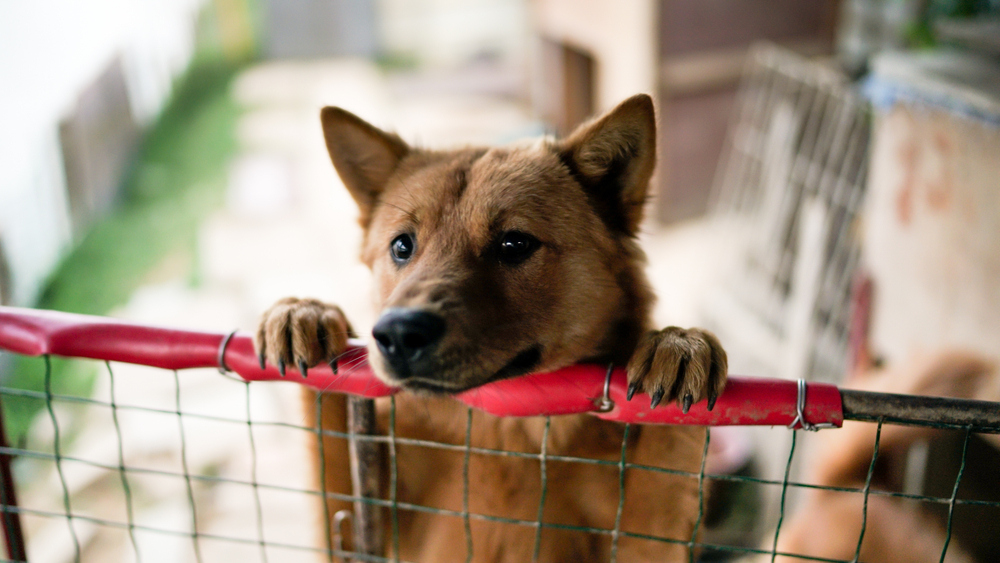 This amazing rescue was not without its challenges, especially with the strict and widespread travel restrictions that are still in place due to the COVID-19 pandemic. It took relocating its home base, setting up a satellite office outside of the United States, and tremendous coordination from organizations, transportation companies, and others, to pull this off.
Though the Yulin Dog Meat Festival is rapidly losing popularity as more people are condemning the horrible affair, the event will still take place in 2021, as it did last year in spite of the pandemic. The China Rescue Dogs organization plans to save as many pups as possible, especially with the 10-day dog meat festival coming up at the end of the month.
It was a long journey for the rescued pups, as they first flew from China to Canada, where they had to clear customs. After that, the dogs crossed the US border in Washington state, where they had to clear customs for a second time. A much-needed break at a pet spa awaited them before being flown out to various parts of the US.
Luckily, forever homes await the dogs that were already rescued from China. Thanks to the hard work and dedication of China Rescue Dogs and other organizations, many more dogs will be saved.
Of course, it is not without cost. If you want to get involved, you can visit the China Rescue Dogs website and check out ways to help.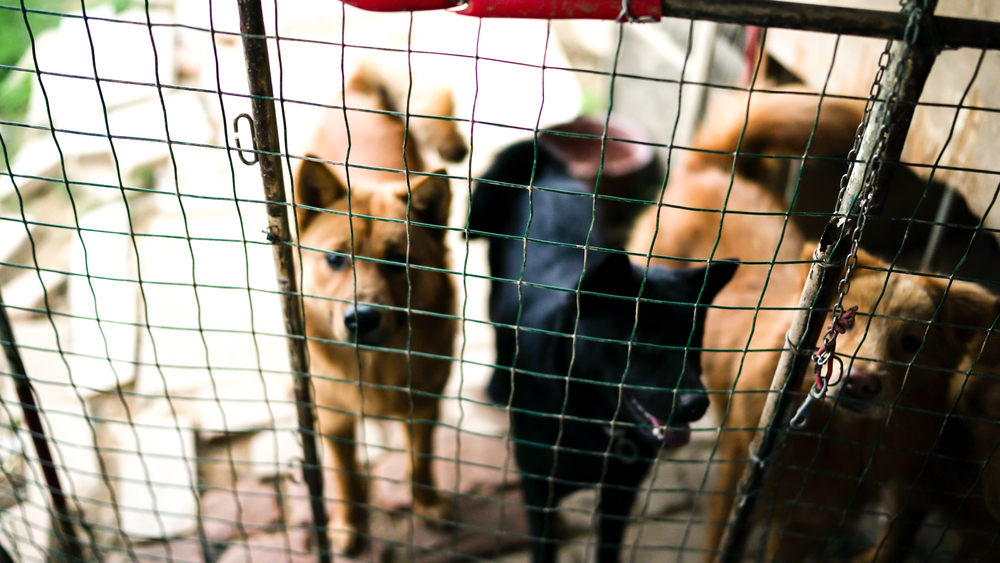 At Karmagawa and SaveTheReef, we believe animals like these dogs should be protected from the cruelty of the meat trade. We are grateful for animal rights groups and individuals who work hard to save these precious lives from abuse and slaughter. 
Do you want to stay informed of news and events about animals and the environment from around the world? Please follow us on Twitter and Instagram and we'll keep sending you more updates. Share this information with your friends and family so they can keep up with the positive changes happening locally and worldwide to improve the environment and the lives of animals everywhere.
Do you have stories that you want to expose through video? If so, movies are a powerful way to get your message out.
Our friend and pro filmmaker Amir Zakeri created an online class for us to help the community learn how to create their own movies and documentaries — here's 50% off.
You'll be helping important causes, so don't hesitate. Get started now.
How do you feel about this rescue? Should events like the Dog Meat Festival be allowed to continue? We would love to hear your thoughts! Leave a comment below!