Drought and wildfires continue to plague the western United States, drying up rivers and lakes in one of the driest, hottest seasons the region has seen.
The largest lake west of the Mississippi River, Great Salt Lake, broke its own record by hitting its lowest water level ever last week. Previously, its lowest level was measured at 4,191.4ft. Now it is more than an inch lower, and scientists predict it will get lower still before the dry season is over.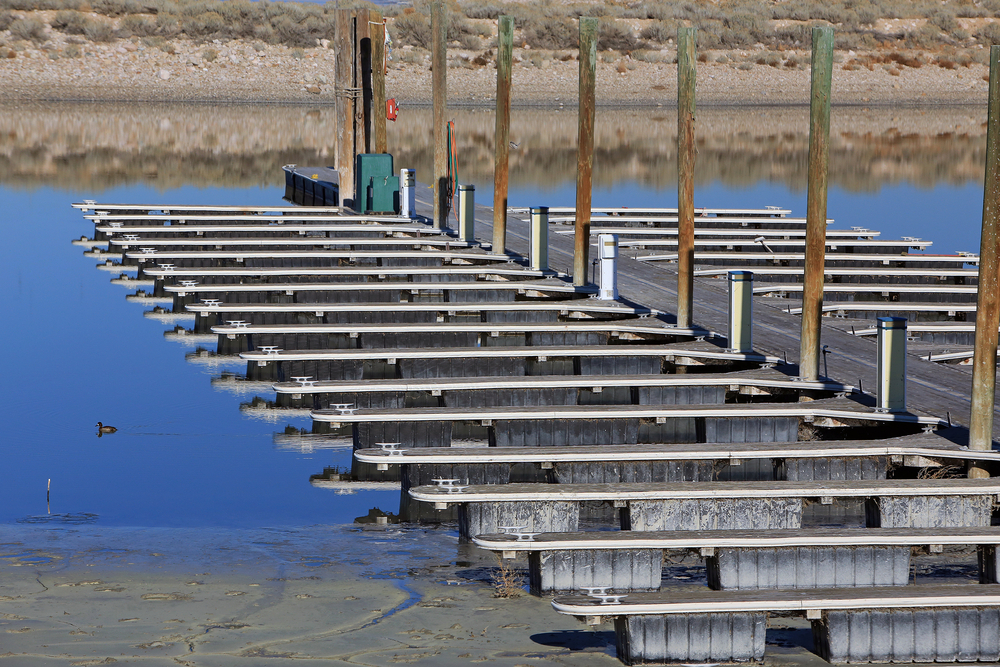 A massive drought and sweltering heatwave have caused the lake to see its lowest point long before the driest months of the season. Experts claim this is likely due to long-term climate change caused by people.
The lake's waters have been diverted and used in homes and to water crops for many years. This has also contributed to the lake hitting this record-breaking low water level.
Runoff from local springs can contribute up to 2 feet of water to the lake annually. This year this same source was only responsible for raising the lake by 6 inches.
Located in Utah, the Great Salt Lake is home to millions of birds, including pelicans, whose nesting spots have been affected by the lack of water. Boats that once sailed on the lake's waters have had to be lifted and stored outside of the lake so they do not become stuck in the mud.
Utah Governor Spencer Cox urged people to cut back on lawn watering and water usage and to pray for much-needed rain.
This alarming record points to a greater issue: this is what happens when people have misused the earth's natural resources for such a long time. We have to treat our planet better!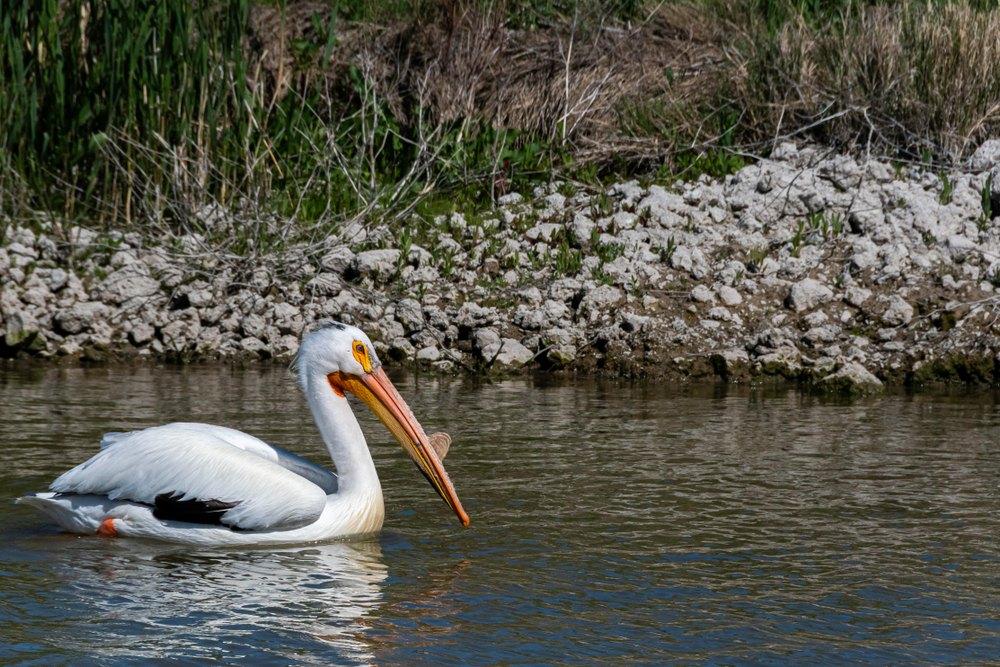 At Karmagawa and SaveTheReef, we share stories like this to spread awareness and to show that how we treat the environment matters! Do your part by conserving water, recycling materials, supporting local and sustainable businesses and products, and use your voice to speak for the planet! 
Do you want to stay informed of news and events about animals and the environment from around the world? Follow us on Twitter and Instagram and we will keep you up to date. You can share this information with your friends and family so they can keep up with the positive changes happening locally and worldwide to improve the environment and the lives of animals everywhere.
Do you have stories that you want to expose through video? If so, movies are a powerful way to get your message out.
Our friend and pro filmmaker Amir Zakeri created an online class for us to help the community learn how to create their own movies and documentaries — here's 50% off.
You'll be helping important causes, so don't hesitate. Get started now.
How are you contributing to positive change in the world? Let us know your thoughts in the comments below!