The extreme heatwave experienced by the western United States and Canada this season are not just affecting residents and land animals. A disturbing video was released recently that showed injured sockeye salmon swimming along within their normal habitat in the Columbia and Lower Snake rivers in the northwest region of the United States.
The cause of their injuries: hot water.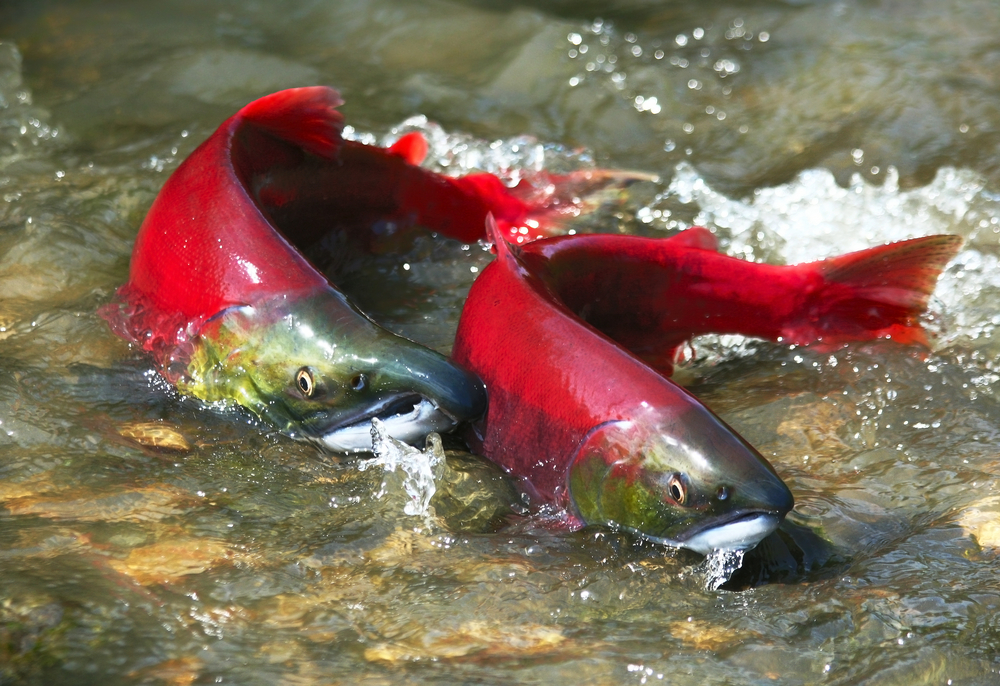 Salmon are dying in droves as their habitat becomes hotter and hotter, eventually causing them injury and painful death. Red lesions have been spotted and recorded on sockeye salmon as a result of unlivable water temperatures. Also seen on the fish are patches of white fungus, which is likely caused by heat and stress.
Waters in the northwestern part of the United States have reached over 70 degrees Fahrenheit in recent weeks, unnatural and deadly temperatures for the animals and fish that call those waters their home.
A conservation group followed the sockeye salmon swimming up the Columbia River after a particularly hot day in July. They observed the fish veering away from their natural course and into a smaller tributary as if "escaping a burning building". This, of course, disrupts the natural rhythm of their lifecycle. Now instead of focusing on traveling upriver to reproduce, their focus is mainly on surviving by escaping the intense heat.
The salmon likely won't be able to spawn in their normal habitat, and the injured fish are expected to die from their injuries.
Since those rivers are home to hundreds of thousands of salmon and other kinds of freshwater fish, the actual number of affected fish is not yet known.
It seems these poor salmon are just more victims of the extreme conditions resulting from human-caused climate change. We need to do our part to make necessary and lasting changes for the sake of our future and for the innocent wildlife that is now suffering for our actions. We can and must do better!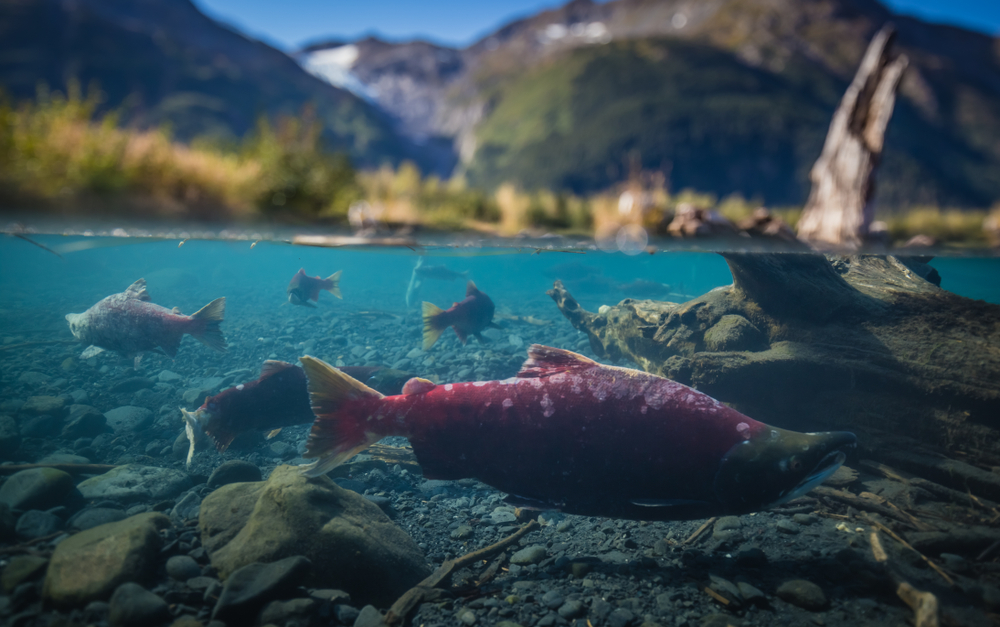 Part of the work is staying informed and spreading awareness. Although it's hard to read stories like these, it's important to see the consequences of irresponsible treatment of our one and only planet.
Do you want to stay informed of environmental news from around the world? Keep up by following us on Twitter and Instagram, and we'll keep sending you more updates. Share this information with your friends and family so they can keep up with the positive changes happening locally and worldwide to improve the environment and the lives of animals everywhere.
Do you have a story or message to share with the world? Movies are a powerful way to spread your message! Pro filmmaker Amir Zakeri created an online class for us to help the community learn how to create their own movies and documentaries — here's 50% off.
You'll be helping important causes, so don't hesitate. Get started now.
How can we do better for our planet? We would love to hear your thoughts. Leave a comment below!