China's annual Yulin dog meat festival is underway despite an increasing change in attitude toward the consumption of dog meat in the Chinese population.
With growing concerns about hygiene, China passed laws banning the consumption and trade of wildlife … and while the laws don't apply to dog meat, the cities of Shenzhen and Zhuhai wisely banned the consumption of dogs in April.
Last month, the agriculture ministry reclassified dogs as companion animals instead of livestock as more and more affluent urban dwellers are choosing to keep dogs as pets.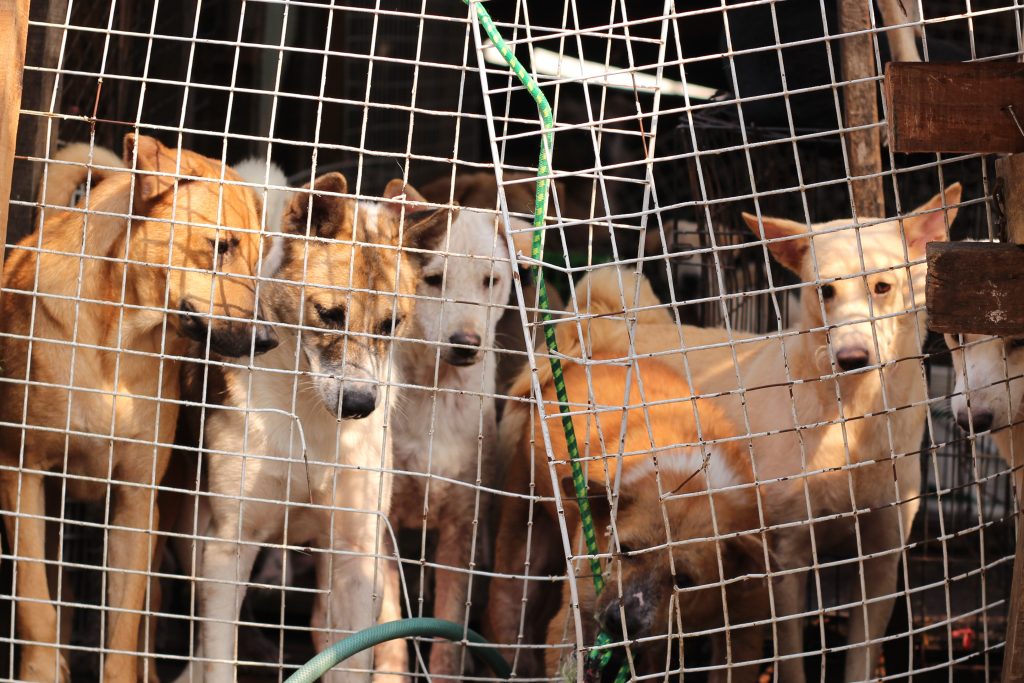 All these changes — along with the declining attendance due to the coronavirus — are giving animal activists hope that this could be the last festival held.
The 10-day festival has drawn criticism from both inside China and abroad over the cruel treatment of dogs that are kept in inhumane conditions.
These conditions include hundreds of dogs being held in cramped cages, strung up and blowtorched … and even boiled … sometimes alive.
Dogs are routinely beaten in the head to render them unconscious and many of the dogs are reported to be strays or stolen pets.
Now that the Chinese governments are open to banning these practices, it's time for animal activists around the world to let them know we care about these animals.
Follow us on Twitter and Instagram for more stories and make sure to share the information with your family and loved ones so that they can keep informed as well.
Have you ever wanted to create documentaries to expose inhumane practices such as those happening at China's dog-meat festival?
If so, pro filmmaker Amir Zakeri created a masterclass for us to help Karmagawa followers learn how to tell interesting stories through video — and you can get 50% off the regular price.
Proceeds go toward great causes, so not only will you learn a valuable skill — you'll be helping great organizations. Get started now!
What do you think about China's Yulin Dog Meat Festival? Leave a comment below.
(Cover image: Elena Odareeva/Shutterstock)