The illegal wildlife trade is a multibillion-dollar industry … and wildlife trafficking continues to pose a major threat to nature, global diversity, and human health.
The second World Wildlife Crime Report is shedding some light on the destructive practices that are happening around the globe.
Here are some things it shows us …
Plummeting pangolin populations in Asia have made west and central Africa the center for illegal trading of the most trafficked animal on the planet.
Pangolin scales are commonly used in traditional medicines in China and the trade has increased tenfold between 2014 and 2018.
Poor sanitary and hygiene controls in illegal markets mean wildlife trafficking poses a global risk to human health, with zoonotic diseases representing up to three-quarters of all new illnesses — including the COVID-19 outbreak.
Analysis of seizure data from 149 territories over the last two decades has unveiled the scale of the diversity of global wildlife trafficking — showing trends in markets for illicit rosewood, ivory, rhino horn, pangolin scales, live reptiles, big cats, and the European eel.
The biggest demand for illegal wildlife products is from Asia simply because it's the most populous continent.
What's striking is a rising standard of living in Asia that's causing a significant increase in the number of people who are purchasing because they can afford it now.
More than half of these types of products come from an illicit source that is poached and then trafficked … and everyone in the world may be wearing something that has been illegally supplied.
Private markets on social media platforms such as Youtube show videos on how to catch reptiles that encourage people to collect animals for secondary income.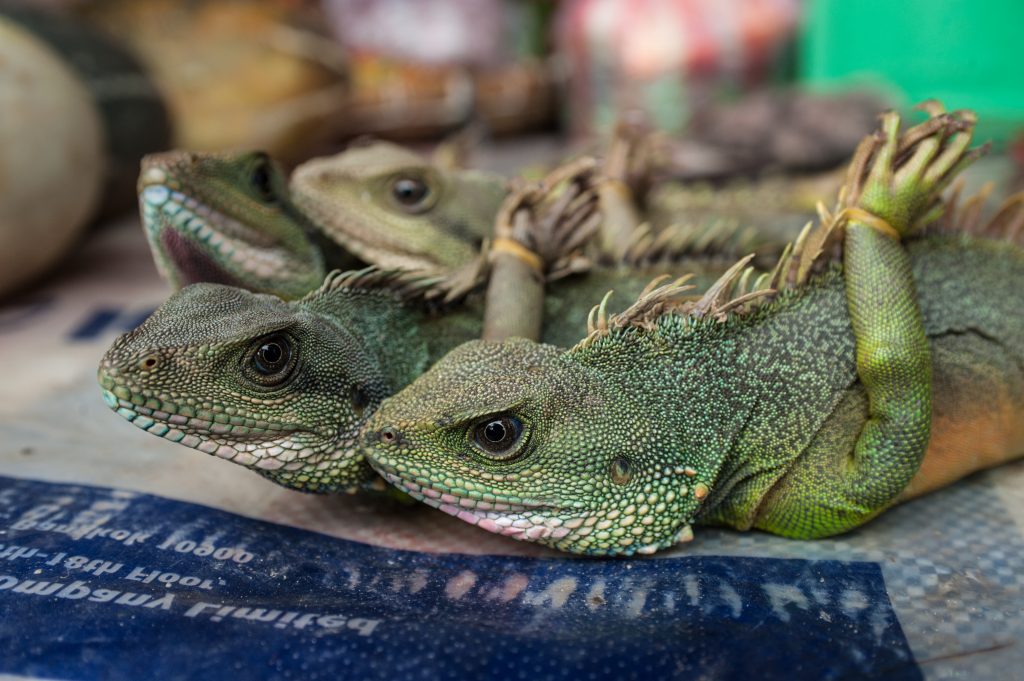 Reptiles are increasingly sold into the pet markets for collectors via agents in Facebook groups.
Reptile seizures destined for the pet trade have become far more common than seizures of reptile skins for fashion.
A rise in seizures of tiger products, which commonly include bones for tiger wine and tiger paste in China, has meant that traffickers are increasingly sourcing parts from other big cats, passing them off as tiger products in some cases.
The results of this report are heartbreaking and at Karmagawa, we want governments to move beyond seizures as a primary method of limiting wildlife crime.
You can help by following us on Twitter and Instagram for more important stories and updates … and share the information with your family and loved ones.
Have you ever wanted to create documentaries to help animals?
If so, pro filmmaker Amir Zakeri created a masterclass for us to help our followers learn to do just that. Here's 50% off if you're interested.
You can feel good about your investment because proceeds go to great causes. Get started now!
What do you think about the information from the World Wildlife Crime Report? Leave a comment below.
(Cover image: Jakkrit Orrasri/Shutterstock)