Thanks to the social media posts, shares, letters of indignation, emails, and overall support of animal lovers and activists … The World Association of Zoos and Aquariums (WAZA) will be investigating welfare concerns that have been documented at The Saigon Zoo.
Aaron Gekoski, an environmental photojournalist and film-maker, posted heart-wrenching photos of emaciated sun bears at The Saigon Zoo in Vietnam while he was on assignment for one of our favorite charities, Born Free Foundation.
Check out these tragic photos …
These Cambodian sun bears have come to associate humans with food and approach the edge of a pit cage with their arms up while doing a heart-breaking dance on hot stones, in hopes that tourists throw them crisps and biscuits.
They spend their days on their hind legs and because there is little shade and no trees to climb, their very existence is mundane and one of misery and suffering.
The bears are kept in terrible, filthy conditions and are clearly underfed …. if you look closely at one of the pictures, you'll notice one of the bears is missing teeth!
Born Free opposes the exploitation of wild animals in zoos and they are working hard to challenge the global zoo industry by leading a movement against the captive exploitation of wild animals.
They investigate and expose the animal welfare standard of zoos and their commitment to conservation. They even have a Raise the Red Flag campaign that allows animal lovers to report any captive animal concerns.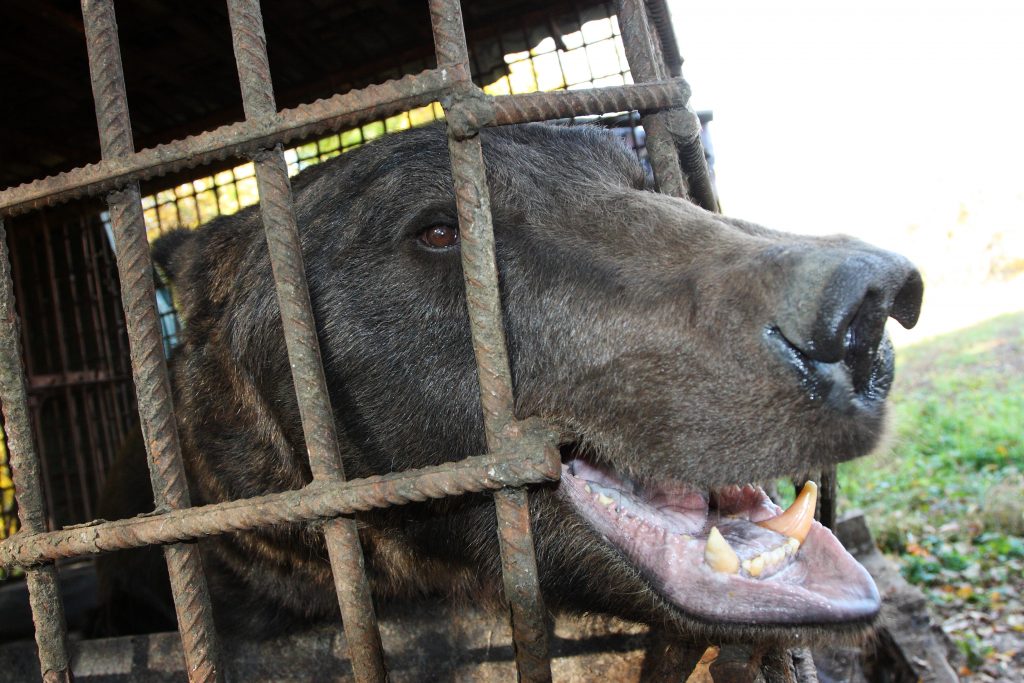 At Karmagawa, we love the work Born Free is doing and we're so happy that The Saigon Zoo is being investigated because these bears deserve a better life than one where they're being forced to dance and entertain tourists to get food while being trapped in a hot pit.
We're also happy that animal lovers spoke up to get the attention of the right people.
Please follow us on Twitter and Instagram for more important stories … and make sure to share the information with your family and loved ones so that others can get involved.
Have you ever wanted to use film to help animals like Aaron Gekoski does?
If so, pro filmmaker Amir Zakeri created a masterclass for us to help Karmagawa followers learn how to do just that — and here's 50% off if you're interested.
Proceeds go to great causes, so you can feel great about investing in yourself. Get started now!
What do you think about these poor bears being forced to dance for food? Leave a comment below.
(Cover image: Tagwaran/Shutterstock)