A prominent dog meat slaughterhouse was shut down this week by FOUR PAWS in the Kampong Thom Province of Cambodia.
The animal welfare organization has been working very hard to change the culture and acceptance of the dog meat industry around the world.
In Cambodia alone, an estimated three million dogs are killed for meat each year.
This victory comes shortly after another Cambodia province, Siem Reap, announced a province-wide ban on the sale and consumption of dog meat.
It is the first province in the country to take the big step … providing a huge breakthrough and example for others to follow.
To make the shutdown possible, FOUR PAWS is working with the slaughterhouse owners to build and supply a small grocery store so they could have a new business that they can be proud of.
In fact, when FOUR PAWS was welcomed at the site, one of the owners started to cry, expressing that no one had ever provided her family with help before … and that she was forever grateful to never have to kill dogs again.
The closing of this particular slaughterhouse is a big win because it was critical to the dog meat trade in the country.
It reportedly killed 3,000 dogs a year and was the largest dog meat supplier in the area … so it will disrupt the dog meat supply in several provinces.
Along with closing the slaughterhouse down, FOUR PAWS was able to save 15 dogs that were found in filthy cages.
The canines will remain at Animal Rescue Cambodia where they will receive medical attention and care until they are ready to be adopted to new loving owners.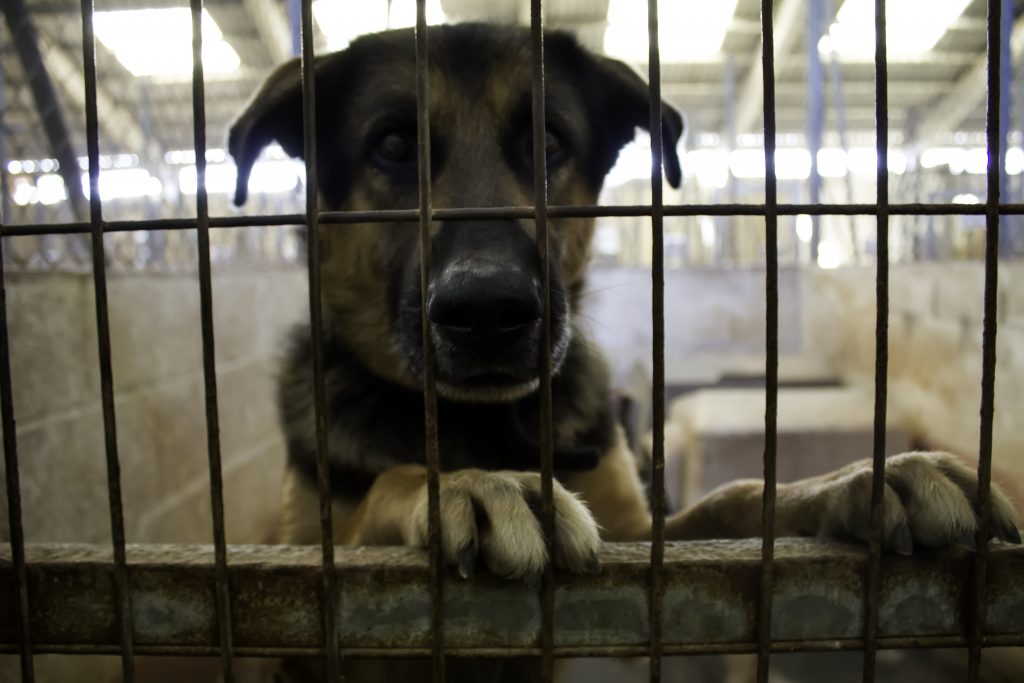 At Karmagawa we are excited about this news.
Although it's important to rescue animals … it's also important to work with people and educate them so that we can ensure these practices never happen again.
Organizations like FOUR PAWS are doing incredible work to help change culture and create environments where animals are no longer in danger.
Please follow us on Twitter and Instagram for more important stories and updates … also make sure to share the information with your family and loved ones.
Have you ever wanted to create documentaries to help animals and change culture like FOUR PAWS is doing?
If so, pro filmmaker Amir Zakeri created a masterclass for us to help Karmagawa followers learn how to do just that — and here's 50% off if you're interested.
Proceeds go to great causes, so you can feel great about investing in yourself. Get started now!
What do you think about the closing of this slaughterhouse and the possibility of shutting down the dog meat trade in Cambodia? Leave a comment below.
(Cover image: Seree Tansrisawat/Shutterstock)