The Kilauea volcano on Hawaii's Big Island erupted on Sunday within the Halema'uma'u crater, releasing a plume 30,000 feet high.
Check out these photos and video …
Lava from the eruption was so hot that it boiled off all the water in the summit water lake and formed a new lava lake at the base of the crater.
Lava fountains following the first eruption shot up over 160 feet high.
The National Weather Service warned of the possibility of ash falling in the communities of Pahala, Wood Valley, Naalehu, and Ocean View and advised residents to stay indoors because ash is an eye and respiratory irritant.
A 4.4 magnitude earthquake followed the eruption and was felt around the Big Island but so far no significant damages have been reported.
Kilauea is considered the world's most active volcano and its last major eruption happened in June of 2018. For months, lava flowed and covered the area more than half the size of Manhattan … 80 feet deep. It destroyed hundreds of homes and thousands of people had to be evacuated.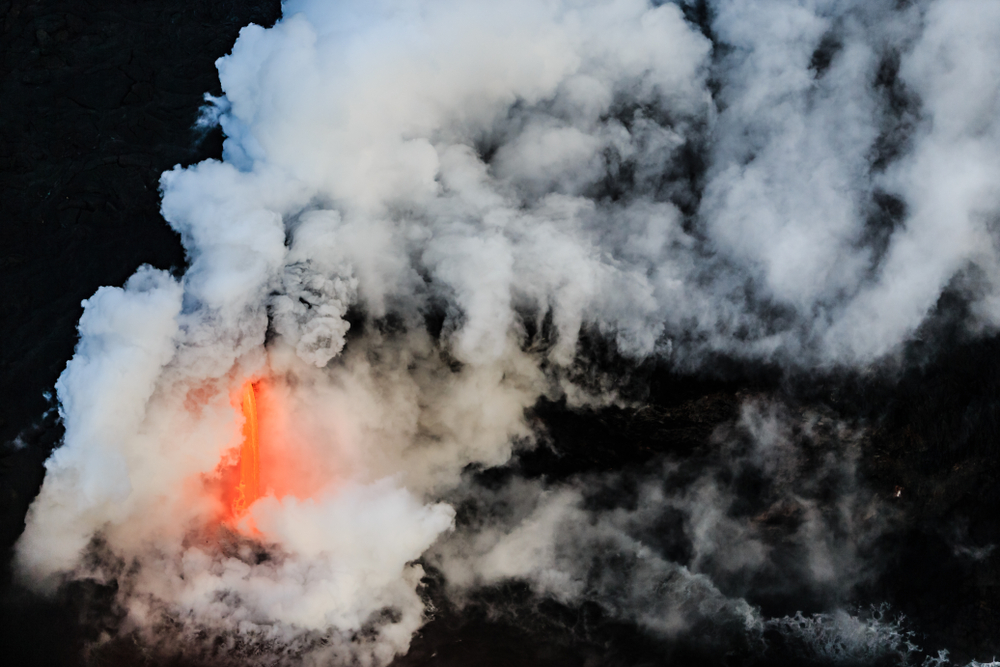 The people and families being affected by this latest eruption are in the hearts of us here at Karmagawa and SaveTheReef. We encourage everyone to pray for Hawaii and we hope that everyone there is safe from any danger.
Please follow us on Twitter and Instagram for more news and updates about animals and the environment from around the world. Share our information with your friends and family so that they stay aware of what's going on, as well.
Have you ever wanted to create a documentary? Movies are a powerful way to bring awareness to causes you care about.
If you're interested, our friend and pro filmmaker Amir Zakeri created an online class for us to help the community learn — here's 50% off.
You'll be helping important causes, so don't hesitate. Get started now.
What do you think about the latest eruption of the Kilauea volcano? Leave a comment below.
(Cover image: Yvonne Baur/Shutterstock)