A horse that was pulling a carriage in New York City collapsed recently and then was forced to continue the carriage ride.
Take a look at these pictures …
The incident happened in Central Park where the horse, named Billy, was pulling a driver and a couple of passengers. The poor horse fell suddenly on a slippery, icy road.
You would think the driver would get Billy checked out before continuing, right?
Unfortunately that's now what happened. According to witnesses, the driver got the horse back up on its feet and continued the passenger ride like nothing happened.
This isn't the first time a horse was mistreated by the NYC carriage industry … it's been happening for some time. Carriage rides have been a familiar sight and tradition in the state but many feel it's time to put a stop to the practice. Advocacy group, NYCLASS, is infuriated and organized a protest to come against the cruel treatment of Billy.
At Karmagawa and SaveTheReef, we're upset that Billy didn't get checked before continuing to pull a heavy load in those cold and icy conditions. We're unsure if he got care afterwards, but we hope so.
It's time to revisit some practices that we do so that we can better care for the beautiful animals on our planet.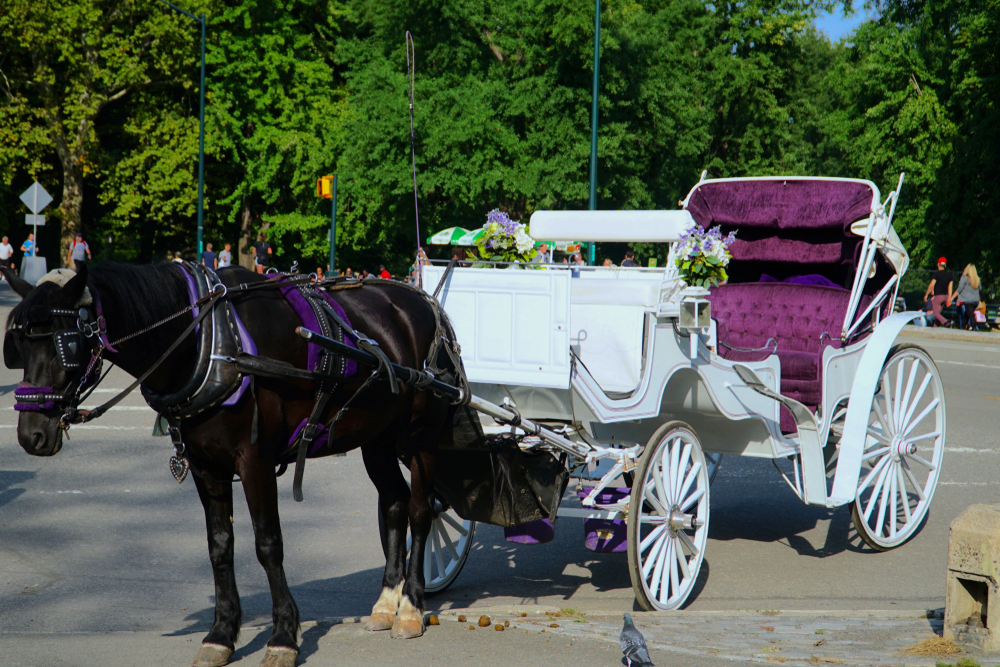 Do you care about animals and the environment? Then please follow us on Twitter and Instagram for more news and updates from around the world. Share our information with your friends and family so that they stay aware of what's going on, as well.
Have you ever wanted to influence the world about your favorite causes? Movies are a powerful way to do that.
If you're interested, our friend and pro filmmaker Amir Zakeri created an online class for us to help the community learn — here's 50% off.
You'll be helping important causes, so don't hesitate. Get started now.
What do you think about poor Billy having to continue working after he collapsed? Leave a comment below.
(Cover image: Joseph Sohm/Shutterstock)