Karmagawa is so proud to announce the opening of our 74th school/library in Bali, Indonesia!
One of Karmagawa's missions as a charity community is to inspire and encourage people to embrace education … and this new center will enable children in Bali who didn't have access to resources to study, grow their minds, and have hope to forge a new future for themselves.
They will now have the chance to learn basic subjects such as reading, writing, mathematics, science, and much more! Check out these photos …
We're only able to help because of the hard work of organizations like the Bali Children's project … a great organization that is dedicated to helping the children of Bali escape poverty through education and knowledge.
This is our 25th school/library in Bali and our 74th overall.
The new structure has been named The Jack Kellogg Learning Center in honor of Karmagawa co-founder, Tim Sykes' star student, Jack Kellogg who recently celebrated making $5.7 million in profits from trading the stock market. Jack has studied and worked hard under Tim's guidance for the past few years so Tim is super excited to involve him in making an impact in other people's lives.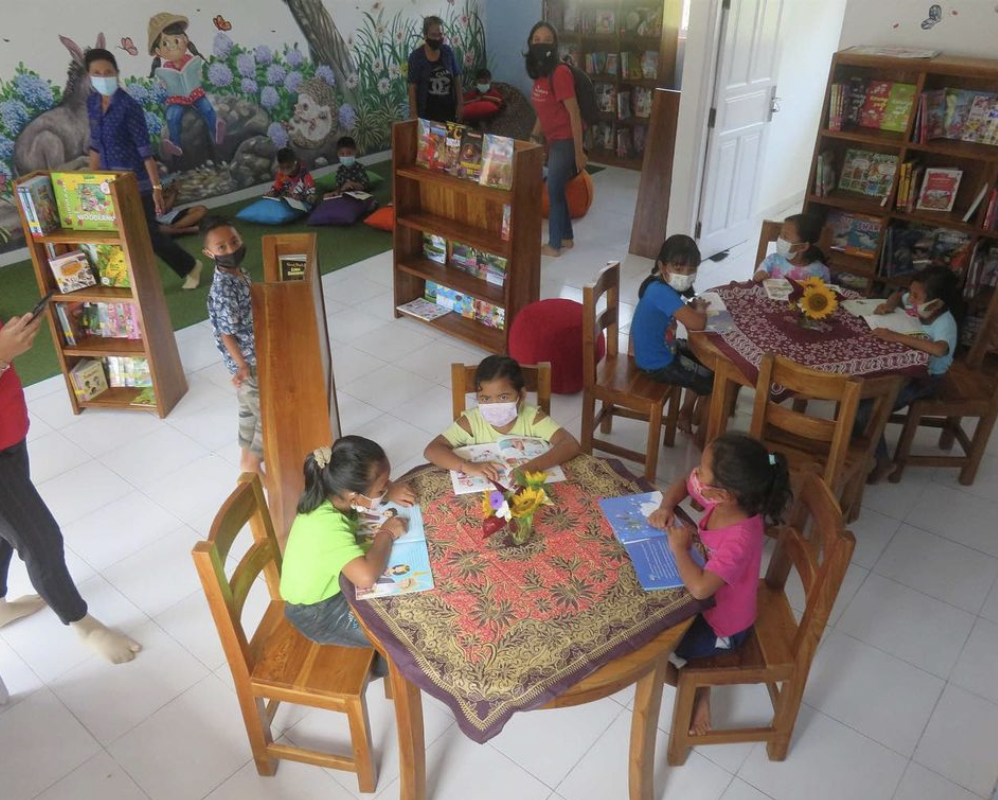 Our goal at Karmagawa is to open up more than 1,000 schools/libraries all around the world so that more children have the resources and opportunity to build a better life for themselves.
If you'd like to join us in helping these children, please visit our merch store and buy some really cool and stylish apparel. 100% of profits get donated to build even more schools and help more animals. We really believe that if we work together we can change the world for the better!
Also, please follow us on Twitter and Instagram so that we can keep you informed with news and updates. Share our information with your friends and family so that they stay aware, as well.
If you want to know more about causes we help support, look here.
What do you think about the children in Bali getting the resources to receive a good education? Leave a comment below.
(Cover image: Karmagawa 2021)