This Saturday a new river of molten lava exploded from the Cumbre Vieja volcano just three weeks after the volcano originally erupted. We posted about the original eruption here.
Check out these photos from our recent post:
Blocks of glowing magma — the size of three-story buildings — flowed down the volcano's side and on Sunday there were 21 seismic movements — the largest measuring 3.8. The tremors shook the ground in the villages of El Paso, Fuencaliente, and Mazo.
There was a partial collapse of the volcanic cone near its emission vent that produced a large surge of lava. Because of the lava flow, the Village of Todoque north has been completely destroyed.
Since September 19, the eruption has destroyed 1,186 buildings and lava has engulfed 1,218 acres of land. About 6,000 people have been evacuated from their homes in La Palma.
Volcanic ash is covering a large part of the island and has even caused the airport to close. The Spanish Navy is set to help clean up the disastrous mess.
The Cumbre Vieja volcano hasn't erupted in 50 years and this latest one has disrupted the lives of so many. At Karmagawa and SaveTheReef we're praying for all the people and families that have been affected. We also want to take the time to thank all the brave first responders for their incredible work during this crisis. There are so many people there that need your help!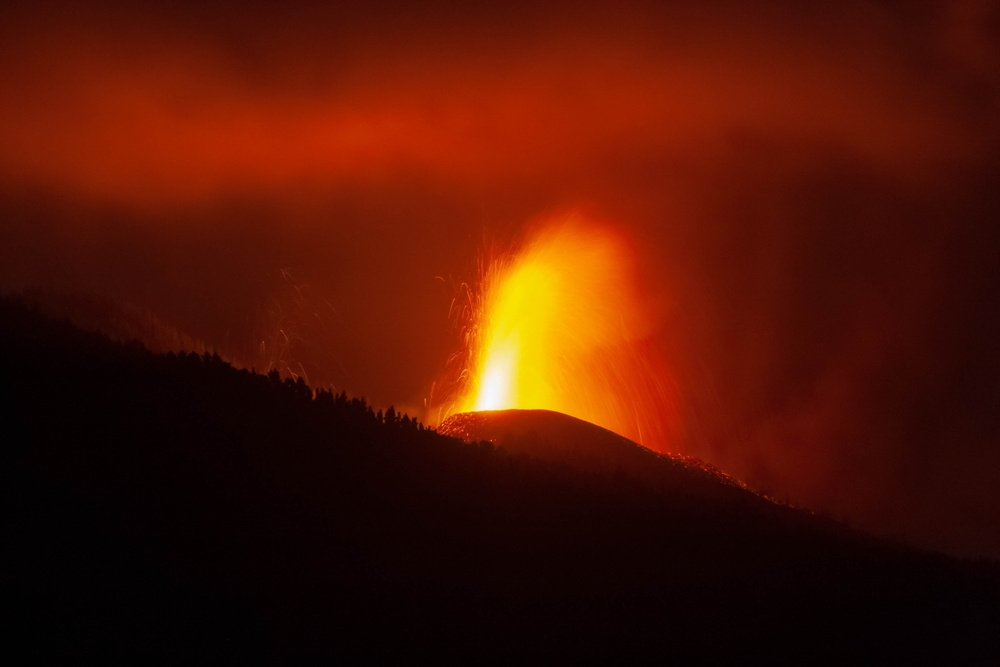 Do you want to know what is going on around the world in regards to the environment and its beautiful animals? Please follow us on Twitter and Instagram and we'll keep sending you more updates about animals and the environment from around the world. Share our information with your friends and family so that they stay aware, as well.
Do you have stories that you want to expose through video? If so, movies are a powerful way to get your message out.
Our friend and pro filmmaker Amir Zakeri created an online class for us to help the community learn how to create their own movies and documentaries — here's 50% off.
You'll be helping important causes, so don't hesitate. Get started now.
What do you think about this latest development with the volcanic eruption in La Palma? Leave a comment below.
(Cover image: Masi Perez/Shutterstock)