Bear — a rescued dog that was abandoned by his family — helped save 100 koalas that were injured during Australia's devastating bushfires.
The 5-year-old Koolie (an Australian dog breed) is a member of the University of the Sunshine Coast (USC) Detection Dogs for Conservation team, which trains rescue dogs to track at-risk koalas.
Although the fire season ended in March, the team is still on the ground looking for sick and injured koalas.
With the help of drones and thermal cameras, the group is able to locate koalas in trees … then the dogs are sent out to use their sense of smell to find them in the difficult-to-navigate landscape.
The rescued koalas are on the edge of starvation, and the goal is to nurse them back to health and then release them where they have a better chance of finding food.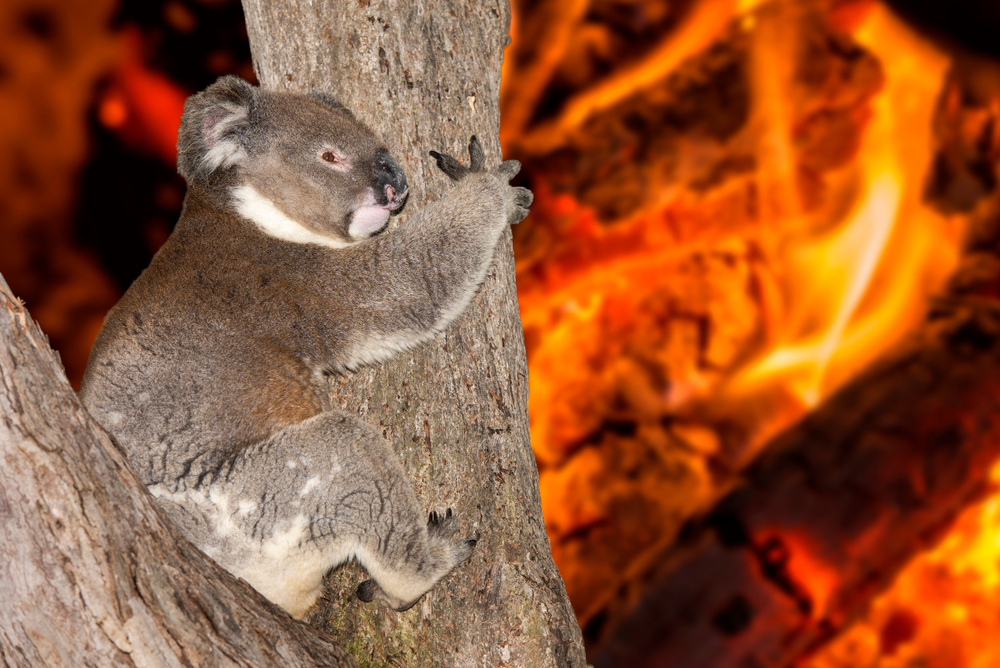 As for Bear, he wasn't always thought of so highly…
He's high-energy, obsessive, doesn't like to be touched, and is completely uninterested in people. Sadly, these behavior characteristics didn't make him an ideal pet — so the family that bought him from a pet shop abandoned him.
Thankfully, though, the USC find these challenging characteristics ideal for their rescue missions.
"When we look for a new dog, we put word out to all the rescue groups because often what we look for in a dog makes them difficult pets," Dr. Romane Cristescu, Bear's handler, told Newsweek.
Thanks to the Detection Dogs for Conservation team and their sacrificial work, Bear has found a place to call home and a job that makes him a superhero.
He even has his own Instagram account!
Bear is proof that there's a place for all animals — and that even difficult ones have a purpose in the world.
At Karmagawa, we love stories like this … and we'll continue to spread these stories of love so that the world sees the value of all living things.
Please follow us on Twitter and Instagram for more stories and make sure to share our information with your loved ones..  
Animals like Bear deserve to be recognized. If you're interested in sharing stories like this, then we have something that might interest you…
Pro filmmaker Amir Zakeri created a masterclass for us to help Karmagawa followers learn how to tell world-changing stories through video — and you can grab the presale deal now for 50% off the regular price.  
Masterclass proceeds go to great causes. So what are you waiting for? Get started now! 
What do you think about USC giving Bear a home and a purpose? Leave a comment below.