Dog adoption and sales have been booming in the COVID-19 pandemic as shelters and breeders report an increased demand across the U.S.
It's been a tough year for many across the country and people are coping by adding new members to their family for companionship. This is great news for both people and animals because who doesn't want to see more love?
It's important to remember, though, that these animals aren't just a momentary responsibility or a short-term fix to loneliness.
Check out the photos of this poor dog …
The good news is that some shelters are seeing lower return rates for adopted dogs. This may be because of forced changes to the adoption process by using technology. There are now more virtual touchpoints for the adopters in the pre-adoption process.
People are interacting with shelters through websites and social media, even seeing videos of the dogs, reading bios, and doing virtual meet-and-greets. These increased interactions show more interest from adopters and build connections to the animal.
There's no telling what will happen after the pandemic is over. Shelters and rescues are concerned about what could happen once Americans start returning to school and work. At Karmagawa, we're hoping that strong bonds are formed between these dogs and their owners so that these poor animals have permanent homes that they can live the rest of their lives in. All pets deserve to be loved and taken care of.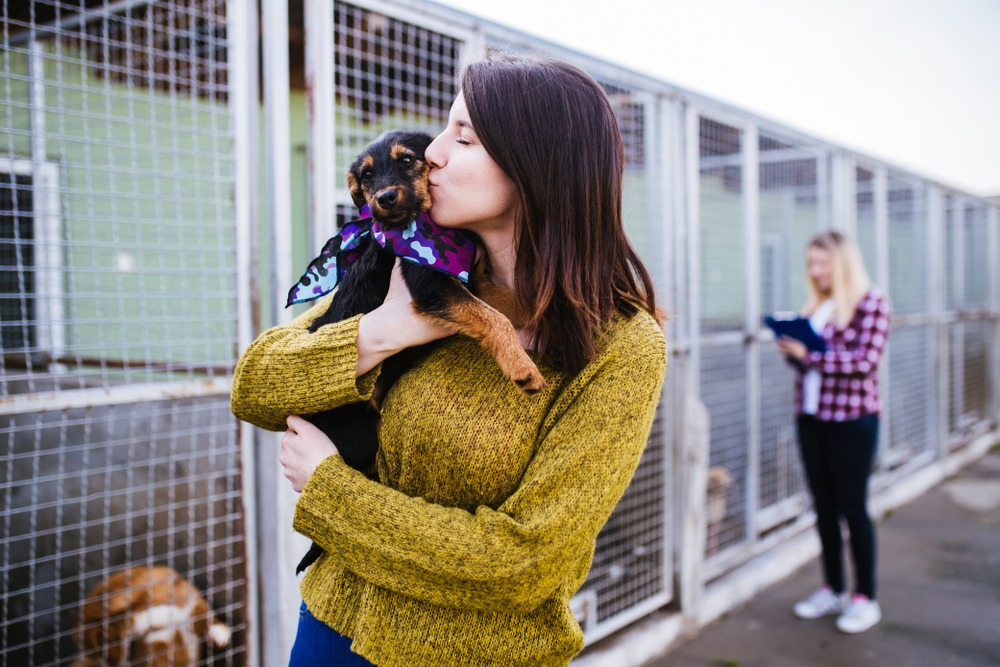 Do you like reading articles like this?
If so, please follow us on Twitter and Instagram for more news and updates about people, the environment, and animals from around the world. Also, share our information with your friends and family so that they stay aware of what's going on, as well.
Have you ever wanted to create your own documentary? Movies are a great way to bring awareness to causes you care about.
If you're interested, our friend and pro filmmaker Amir Zakeri created an online class for us to help the community learn — here's 50% off.
You'll be helping important causes, so don't hesitate. Get started now.
What do you think about the increase in the adoption of dogs from shelters and rescues during the pandemic? Leave a comment below.