A baby elephant in Bangkok was struck by a motorcycle but survived thanks to a rescue worker who used CPR.
Mana Srivate, got the surprise of his life when he was called into action while he was off duty almost a week ago.
A baby elephant was struck while it was crossing a road with a group of other elephants in the eastern province of Chanthaburi.
Check these pics and video …
While his teammates checked on the motorcyclist, Mana went to help the injured animal that was moaning while lying on its side. Although Mana is a veteran rescue worker, he had never attempted to help an elephant before.
He used his instincts to determine the location of the elephant's heart and began applying two-handed compressions. He was nervous because he could hear the mother and other elephants calling for the baby nearby.
After an intense 10 minutes, the baby elephant stood up and was rushed to another location for further treatment. When the animal's health checked out okay, the team returned the baby to the accident scene to be reunited with its family.
Thankfully, both the elephant and the motorcyclist recovered and there were no serious injuries.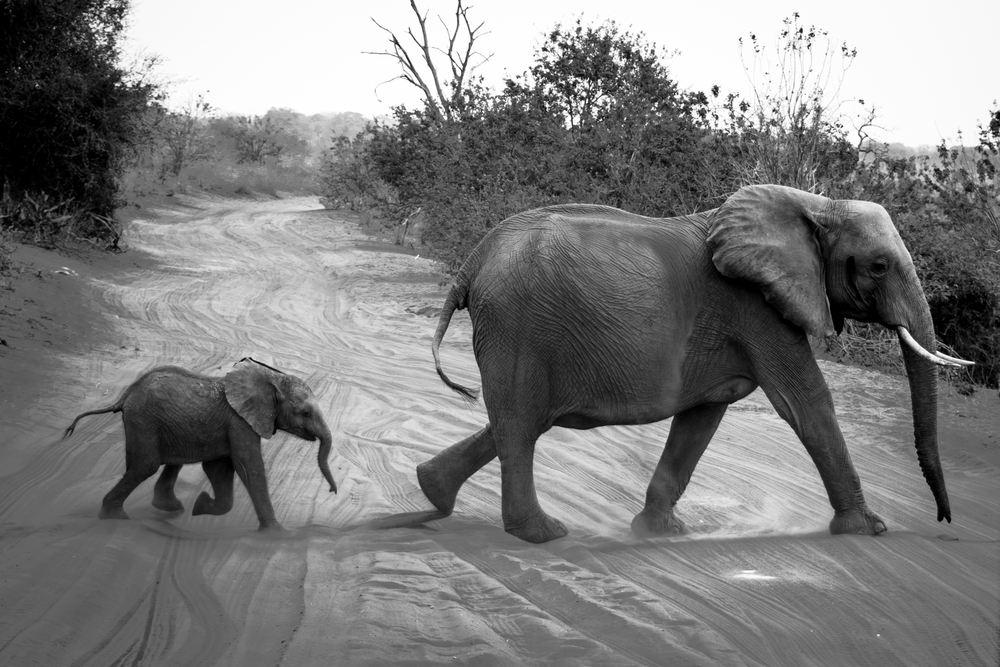 At Karmagawa and SaveTheReef, we love stories like this and we want to continue showing that there are really good people in the world that are doing what they can to help animals. Mana could have given up on the baby elephant but he used what he knew to help this baby continue living a free and happy life.
Do you like stories like this? Then follow us on Twitter and Instagram for more news and updates about animals and the environment from around the world. Share our information with your friends and family so that they stay aware of what's going on, as well.
Have you ever wanted to influence the world about your favorite causes? Movies are a powerful way to do that.
If you're interested, our friend and pro filmmaker Amir Zakeri created an online class for us to help the community learn — here's 50% off.
You'll be helping important causes, so don't hesitate. Get started now.
What do you think about Mana's effort to save this baby elephant? Leave a comment below.