The Mauritian people were shocked and angered as dozens of dead dolphins and porpoises washed ashore after the controversial sinking of the Japanese-owned oil spill ship, the Wakashio.
Take a look at these sad pictures …
One of the pictures shows a dolphin with its mouth heavily filled with oil.
The dolphins washed up along a stretch of coast which has been famous for dolphin sightings … an area where dolphins used to jump out of calm waters around an unspoiled barrier reef.
There's no telling when and if that sight will be seen again in this area.
This latest incident is causing frustration and anger towards what the Mauritian people believe is a slow response from the government.
Anger is also building against the Japanese shipping company and the international community who appear to be ignoring the suffering of the regular Mauritian people that have been battling this crisis from the front lines.
Volunteers and non-profit organizations have had to self organize the cleanup efforts … even building homemade tools because they don't have the necessary equipment.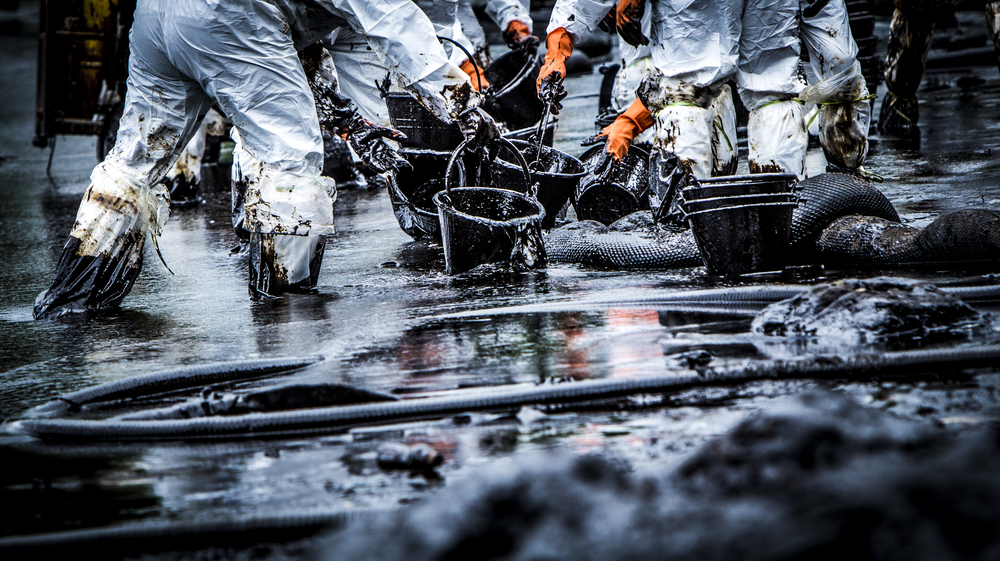 The controversial decisions and lack of transparency from the government are leading to speculation of a coverup to possibly protect a powerful tourism lobby.
The Mauritian people have reached their boiling point and are planning for a nationwide protest at the capital city of Port Louis on August 29th.
At Karmagawa and SaveTheReef, we are heartbroken for all the animals that are suffering … and we empathize with the Mauritian people.
Happy Khambule, Greenpeace Africa's Senior Climate and Energy Campaign Manager, said, "Out of all available options, the Mauritian government is choosing the worst one. Sinking this vessel would risk biodiversity and contaminate the ocean with large quantities of heavy metal toxins and threatening other areas, as well."
We want to help the people and animals of Mauritius.
Will you join us?
Besides spreading awareness through our posts to get more international aid, we started this fundraiser to help with the URGENT cleanup efforts. 100% of the donations raised will go to Eco-Sud, a local charity in Mauritius that is cleaning and protecting the lagoon during this crisis.
Once again, the donation link is here. No donation is too small, so don't feel like your donation can't help.
Please follow us on Twitter and Instagram for more updates and make sure to share this information with your family and loved ones so that they can spread the word and get involved.
What do you think about the destruction this oil spill has caused the Mauritius people and the dolphins? Leave a comment below.
(Cover image: ohrim/Shutterstock)