With wildfires raging in Oregon, tens of thousands of people were forced to leave their homes and many of them were unable to evacuate their farm animals … but thanks to a community of brave heroes and technology, many of those animals are being saved.
A Facebook group called Cowgirl 911 is being used as a dispatch system to save horses, bunnies, pigs … and even goats!
Check out this video …
The group's founder, Katie Schrock, acted quickly when she saw the need and set everything up in one day.
She had been inspired by a group called Cowboy 911 that was created several years ago to help with wildfires in California.
Now the group has over 18,000 members and gets hundreds of posts a day with people asking for or offering help for animals that are being displaced due to the fires across the state.
When someone needs help getting any animals out or getting them home, they simply fill out a Google doc form to start the process. This creates a ticket for one of the hundreds of volunteers that use their trailers to transport the animals.
The heroes act fast because, within 10 minutes, wheels are on the ground to the requested location.
Schrock is a self-proclaimed nerd of efficiency and scheduling … and she's already enlisted a data analyst and a logistics manager to make the system smoother!
The system has only been up since September 8th and it's already responsible for helping 20,000 animals!
At Karmagawa, we're so excited about this story because it could only have worked by thousands of people working together. Not only to help each other … but to help the animals that would probably have been killed in these terrible fires.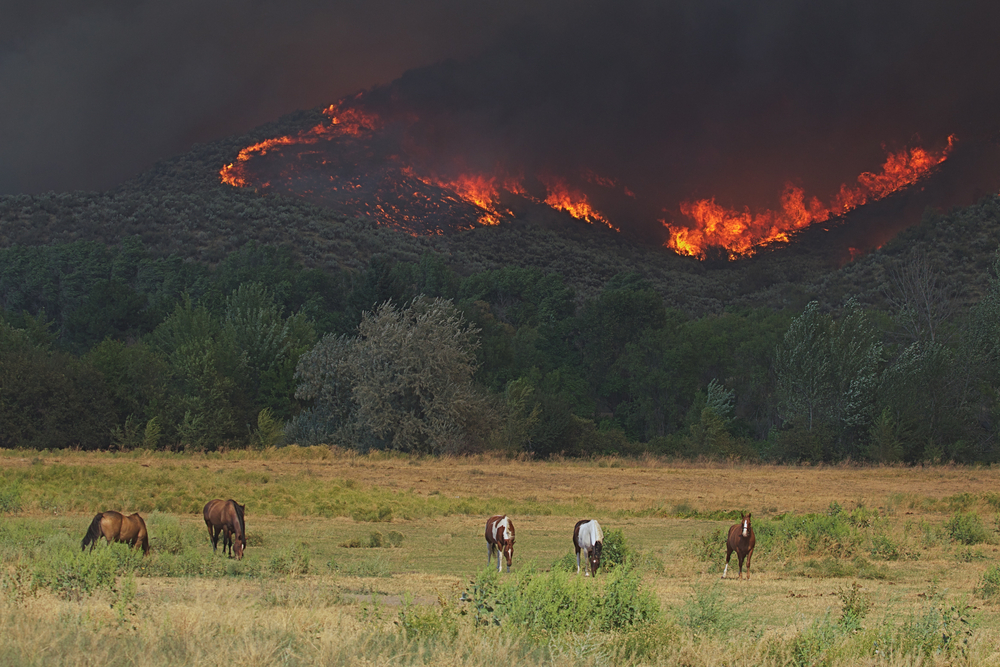 We're so proud of all these heroes!
Unfortunately, the fires are still going on so we're going to keep on praying for everyone affected … including the animals.
We started a fundraiser if you'd like to help out.
Donations will go to help firefighters and families affected by the fire. It will also help pay for the vet bills of animals that were injured and saved by great charities like UC Davis Veterinary Medicine.
Follow us on Twitter and Instagram for more stories and updates.
Oh, and make sure to share our information with your family and loved ones so that they can help, too.
Once again … please think about giving for this important cause. The people and animals on our west coast need your help. Link is here.
What do you think about the great work that the Cowgirl 911 community is doing? Leave a comment below.
(Cover image: Vova Shevchuk/Shutterstock)