A new study finds that climate change has now destroyed over 50 percent of Australia's Great Barrier Reef.
The famous reef has suffered severe damage over the years as massive coral bleaching — which is caused by rising temperatures — continues to spread.
In the study, researchers looked over coral communities and colony size between the years of 1995 and 2017. What they found was that nearly all of these communities suffered depletions in various amounts.
Of the years studied, the worst bleaching events happened in 2016 and 2017. Could things be getting worse?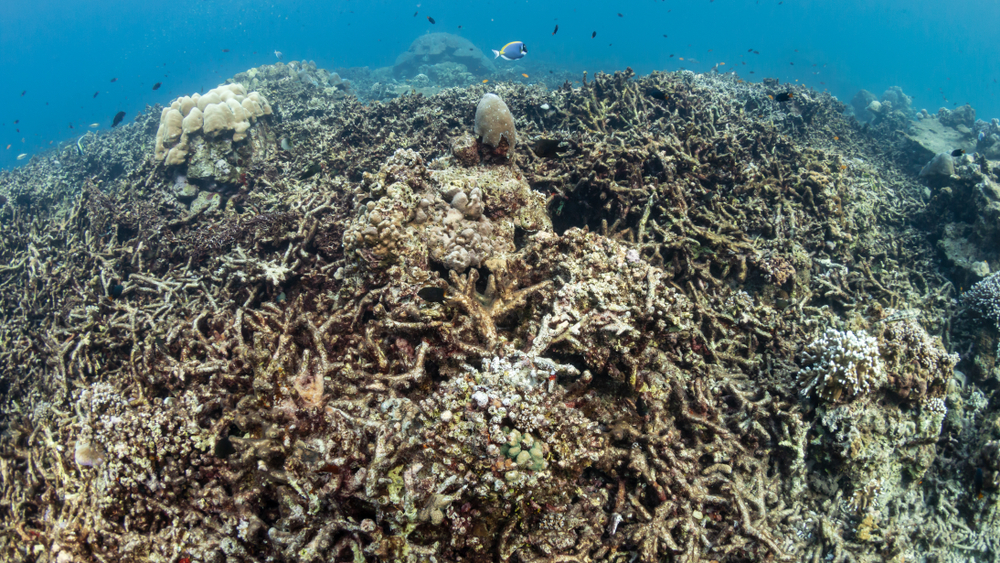 The Great Barrier Reef is the world's largest coral reef system and has become famous for its beauty. It's home to a multitude of species and is considered to have one of the most vibrant ecosystems on earth.
The reef makes up 10 percent of the world's coral reef ecosystems, has more than 1,500 species of fish, and over 400 species of hard coral.
It's responsible for adding $6.4 billion to the Australian economy … along with 64,000 full-time jobs.
At Karmagawa and SaveTheReef, we're upset that so much damage is happening to one of the most beautiful areas on earth.
The reef's outlook was downgraded from "poor" to "very poor" in August 2019 because of the warming oceans … and scientists say the Great Barrier Reef has experienced the most widespread bleaching ever recorded.
We have to do what we can to help our planet and its creatures so we'll continue to get these messages out.
Please follow us on Twitter and Instagram for more stories and updates. Make sure to share the information with your friends so that they are made aware.
Have them watch this powerful video …
The director of this video, Amir Zakeri, created an online course for anyone in the Karmagawa and SaveTheReef community who would like to make documentaries about the causes they care about. If you're interested, here's 50% off.
All proceeds go to great causes, so don't hesitate. Get started now!
What do you think about us losing half of the Great Barrier Reef? Leave a comment below.
(Cover image: Richard Whitcombe/Shutterstock)