A tiny island in the Atlantic ocean is making big strides in the effort to protect our oceans.
Tristan da Cunha, which has a community of only about 250 people, is one of the most remote inhabited islands on the planet. The island's government recently announced that its waters will become a marine protected area (MPA) … and this area will be the fourth largest MPA in the world!
Because Tristan da Cunha is part of the UK, the changes they are making will help the UK government reach its target of protecting 30% of the world's oceans by 2030.
Talk about making some noise, huh?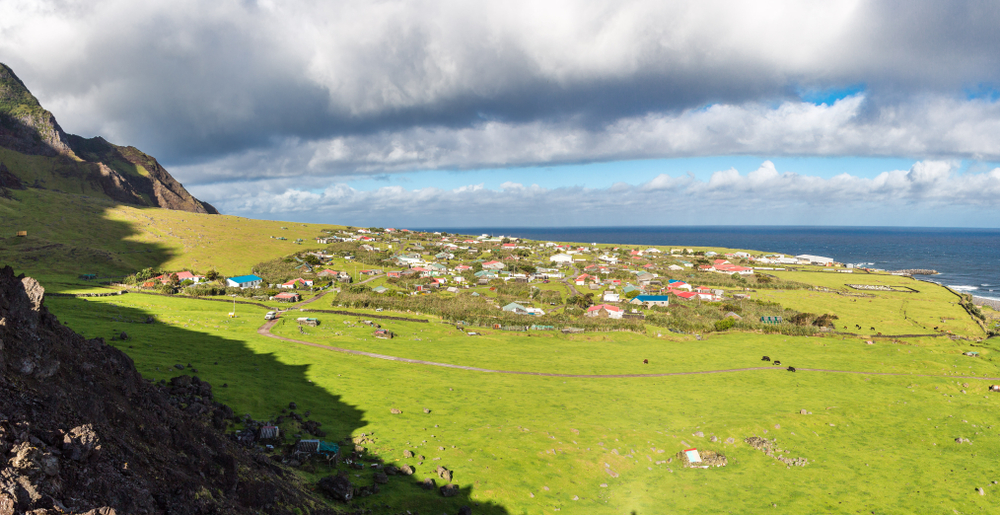 The waters surrounding the remote island are some of the richest in the world, with thriving biodiversity and ecosystem. Under this protection, the area's wildlife — which includes animals like sevengill sharks, Yellow-nosed Albatross, Atlantic Petrel, rockhopper penguins, seals, whales, and much more — will be safeguarded by the community.
The large sanctuary will be a "no-take zone" where no fishing — and any activity that removes wildlife from its natural habitat — will be allowed. It will also protect 25 seabird species — four of which are globally threatened.
Tristan da Cunha's chief islander, James Glass, said that the community is committed to conservation because their lives have always been based on their relationship with the sea. They look at it as a vital resource for, not only their economy, but their survival as well.
At Karmagawa and SaveTheReef we are celebrating because this is a huge environmental win! We think all countries should take pride in their environment and make efforts to protect them, along with all living things, so that we can live in peace.
If you like stories like this, please follow us on Twitter and Instagram. If you have friends that love the planet and animals, share our information with them so that they can stay informed.
Have them watch this powerful video …
The director of this video, Amir Zakeri, created a masterclass for anyone in the Karmagawa and SaveTheReef community who would like to tell visual stories about the causes they care about. If you're interested, here's 50% off.
All proceeds go to great causes, so don't hesitate. Get started now!
What do you think about the changes this small remote island is making to protect their sea, land, and animals? Leave a comment below.
(Cover image: maloff/Shutterstock)