The holidays are coming upon us and soon families across the United States will be preparing presents to exchange gifts to celebrate the holiday season.
An old Japanese tradition is catching on as an increasing amount of Americans are wanting to protect the environment.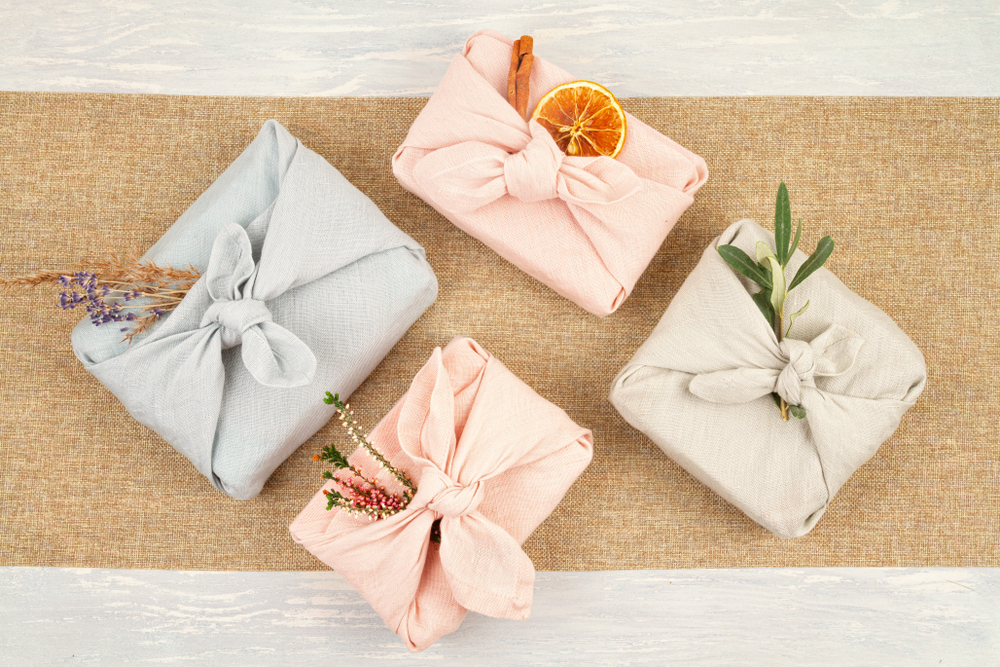 Furoshiki are traditional wrapping cloths that the Japanese use to transport clothes, gifts, or other goods. These attractive and reusable cloths are being embraced as a sustainable alternative to wrapping paper.
The practice of using furoshiki became popular in Japan between 1603 and 1868 when the Japanese people bundled their clothes while visiting public bathing areas.
Over the past months, online searches for furoshiki inspired wraps have been up significantly. To meet the demand, retailers such as Lush and Oliver Bonas are getting in on the craze.
The decorative cloths are super easy to use. Gifts are placed in the center of the fabric … then the cloth is tucked around the object and then tied into a knot. Because the cloth is so flexible and pliable, it is easy to make awkward-shaped gifts look attractive. The finished product can be taken to the next level by adding dried flowers.
What's great is that the gift receiver can keep the wrapping and reuse it to gift their own future gifts. Imagine the same decorative cloth being exchanged within the family for years to come and the joy of creating your own tradition!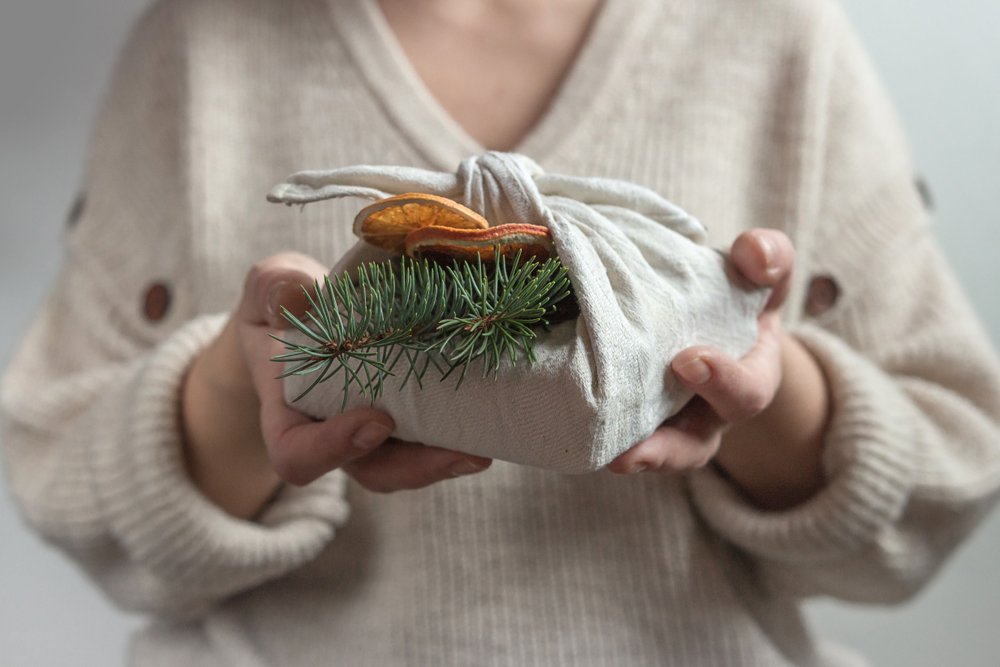 At Karmagawa and SaveTheReef we're all about finding eco-friendly and sustainable alternatives so that we can protect our planet and all living things! This idea is not only safer but fun and we hope more people catch on to it.
Follow us on Twitter and Instagram for more stories about the environment. Please share our information with your loved ones so that we can learn together.
Have you ever wanted to create documentary movies about what you care about?
If so, our friend and pro filmmaker Amir Zakeri created an online class for us to help the community learn — here's 50% off.
You'll be helping important causes, so don't hesitate. Get started now.
What do you think about using Furoshiki Cloths to wrap your presents? What other eco-friendly alternatives will you be using this holiday season? Leave a comment below.
(Cover image:  Vitctoria Voinskaya/Shutterstock)