Rescuers worked to save a male orangutan hit over the head with a machete in Central Kalimantan last month.
Take a look at these pictures. Warning, they are graphic …
On January 31, the Orangutan Foundation International (OFI) received a call from local officials about several orangutans that needed help and rescue.
OFI sent some of their staff and when they arrived, they found an adult male orangutan with a very large open wound on his head which was most likely caused by a machete strike.
The wound was infected and measured six inches long, 3.5 inches wide, and 1.2 inches deep.
The rescuers immediately sedated the poor animal so that they could work on his wound. They cleaned it up and stitched it close. Then they gave the injured orangutan some medication to help it recover.
Thankfully, the animal is now at a wildlife office where OFI workers give him daily care. If the orangutan recovers fully, he will be released back into the forest.
One of the dangers of deforestation is animal-human conflict. As orangutans lose more of their habitat, they are forced to look for food and find themselves in agricultural plantations where people may act out of fear, anger, or just trying to protect their crops.
Habitat loss may be the biggest threat to most wildlife other than hunting … and animals might even be safer from hunting if they had enough forest to hide in.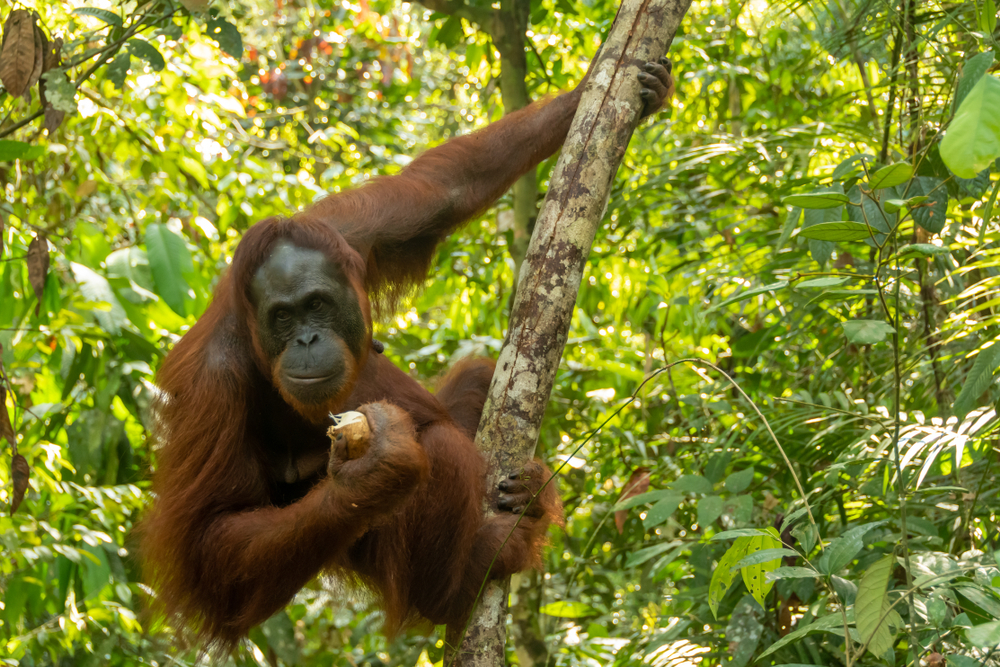 At Karmagawa and SaveTheReef we're sad that this beautiful animal had to go through so much pain when he was probably only looking for food after his environment had been intruded on. We hope he recovers fully and can go back to living freely.
Do you want to keep learning about animals from around the world? Then please follow us on Twitter and Instagram for more news and updates. Share our information with your friends and family so that they stay aware, as well.
Do you have causes that you want the world to know about? If so, movies are a powerful way to get your message out.
Our friend and pro filmmaker Amir Zakeri created an online class for us to help the community learn how to create their own movies and documentaries — here's 50% off.
You'll be helping important causes, so don't hesitate. Get started now.
What do you think about the injury this orangutan had to suffer? Leave a comment below.
(Cover image: Svetlana Orusova/Shutterstock)