A poor deer was found in trouble after it got its head stuck in a paint can in Long Island Sound, New York.
Check out this video …
The deer was scared and confused, swimming around in circles in icy waters.
Frankie from the Strong Island Animal Rescue League witnessed the incident and realized he was watching a life and death situation. If the paint can had filled with water, the deer would be in danger of drowning. He quickly took his boots off and bravely entered the cold estuary to help the panicked animal.
Unfortunately, the deer was so frantic that it kept going into deeper waters, making it impossible for Frankie to help it. Frankie cried out to a nearby boat and, luckily, the driver was willing to help.
They both made their way to the deer … And after a few tension-filled attempts, they were able to take the paint bucket off the helpless animal's head so that she could see.
Frankie and the boat driver celebrated but it was short-lived because they became concerned about the deer making it back to shore. They put their heads together and decided to go out of their way again and help her back to safety.
Frankie grabbed the deer and hugged her as the boat driver steered them back to land. The deer knew she was being helped and didn't struggle to getaway.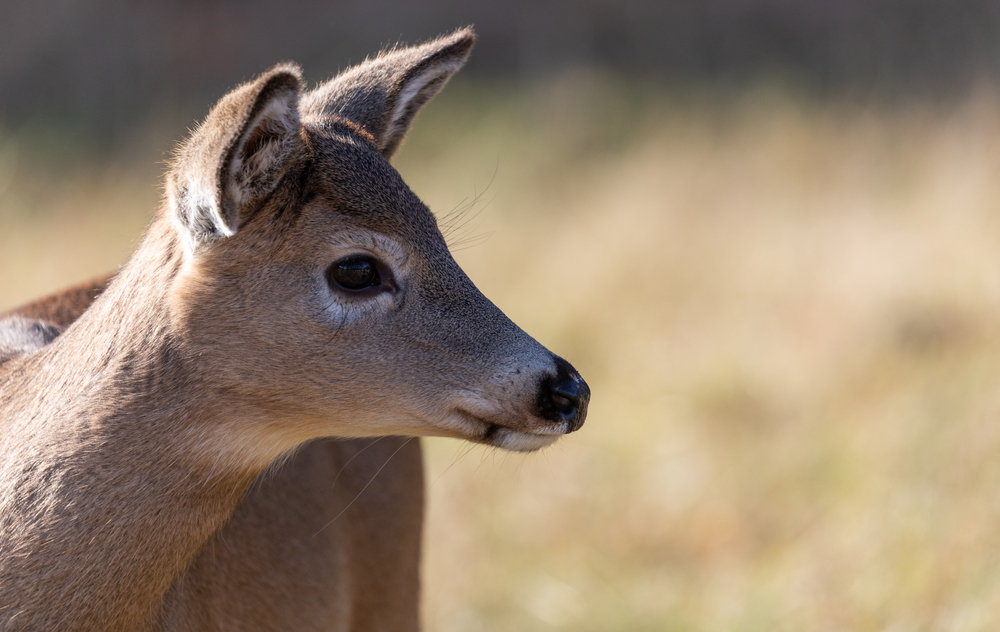 At Karmagawa and SaveTheReef we put out stories like this on our media channels to show that there are many loving people that do what they can to help animals. If we keep spreading the good vibes, it will inspire others to do the same!
This story is also a reminder for us to recycle. If we did a better job with that, many animals wouldn't be getting into so many dangerous situations.
Please follow us on Twitter and Instagram for more news and updates about animals from around the world. Share our information with your friends and family so that they stay aware, as well.
Do you have causes that you want the world to know about? If so, movies are a powerful way to get your message out.
Our friend and pro filmmaker Amir Zakeri created an online class for us to help the community learn how to create their own movies and documentaries — here's 50% off.
You'll be helping important causes, so don't hesitate. Get started now.
What do you think about Frankie and the boat driver rescuing this beautiful deer? Leave a comment below.
(Cover image: Soru Epotok/Shutterstock)