A poor dog was forced to smoke a cigarette while onlookers cheered and it was caught on video.
This video is hard to watch but shows what can happen all around the world …
The dog obviously didn't want to smoke the cigarette but the cruel man and his friend held him down and forced the cigarette into his mouth.
Unfortunately, there is a shocking number of animal cruelty cases reported around the world. Do you know what's scary, though? Most cases never get reported.
Animal abuse cases aren't taken as seriously as crimes against people in a lot of areas so it would be impossible to determine how often they occur.
We do know some things about the type of people who abuse animals, though.
Intentional cruel treatment towards animals is strongly tied to other crimes, including harm to other people.
Hoarding lifestyles lead to the neglect of animals. People who suffer from a hoarding disorder may impose severe neglect on their pets. Serious animal neglect is often an indicator of people in need of social or mental health services.
According to surveys, people who intentionally abuse animals are predominantly men under 30.
Those same surveys suggest that animal hoarding is more likely done by women over 60.
Animal abuse is most often reported for cats, dogs, horses, and livestock … And undercover investigations have exposed large amounts of abuse in the factory farm industry. Sadly, only the most shocking cases are reported and few are ever prosecuted due to weak protections under state cruelty laws.
Other forms of animal cruelty are organized. Cockfighting and dogfighting are examples of organized animal abuse that happen in many areas of the world.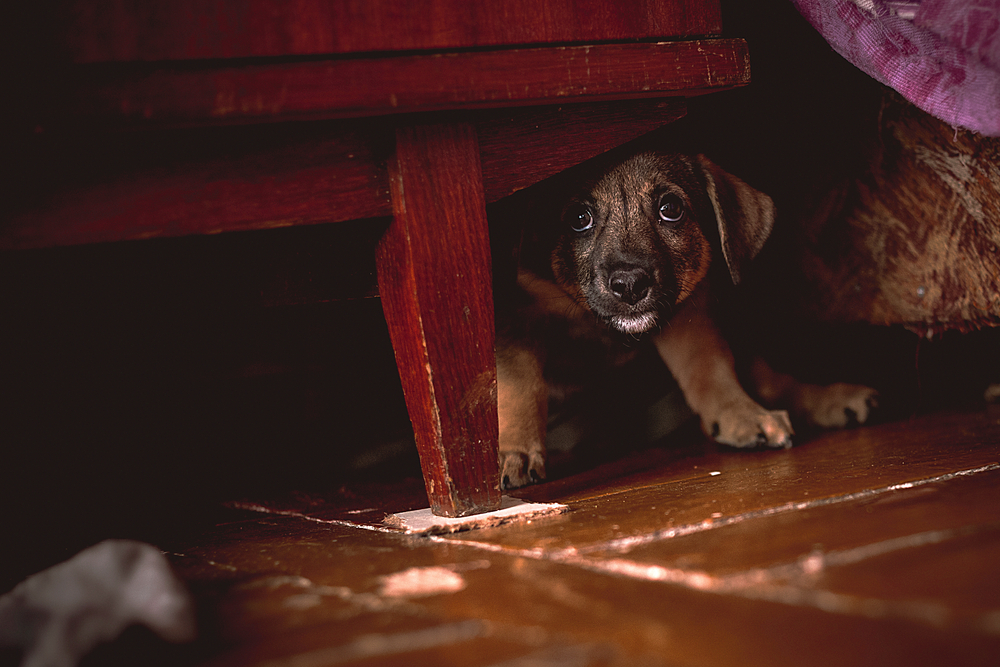 At Karmagawa and SaveTheReef, it upsets us anytime we hear or see animals mistreated and so we will continue to use our media channels to expose it and help people learn what's really goes on. If we continue to speak against it and use resources to educate others, we have a chance to stop it from continuing.
Do you want to stay informed of news and events about animals and the environment from around the world? Please follow us on Twitter and Instagram and we'll keep sending you more updates. Share our information with your friends and family so that they stay aware, as well.
Do you have stories that you want to expose through video? If so, movies are a powerful way to get your message out.
Our friend and pro filmmaker Amir Zakeri created an online class for us to help the community learn how to create their own movies and documentaries — here's 50% off.
You'll be helping important causes, so don't hesitate. Get started now.
What do you think about this poor dog being forced to smoke a cigarette? Leave a comment below.
(Cover image: Roselynne/Shutterstock)