By now we've probably all seen discarded masks littering our surroundings. From our streets to beaches, rivers, and even parks.
Well, due to a recent report we're also learning how many could be flooding our oceans.
The report contains the results from a study launched by OceansAsia — a nonprofit that seeks to promote marine conservation through an intelligence-based model.
The nonprofit has been tracking the number of face masks washing up on the beaches of a remote island south of Hong Kong since the pandemic began because no masks were found there before COVID.
Masks are made with thin fibers of plastic called polypropylene and the organization started to find masks that were breaking up. This was an indication that microplastics were being produced by the masks — tiny pieces of plastic that can remain in the ocean for hundreds of years, threatening fish and even polluting the air.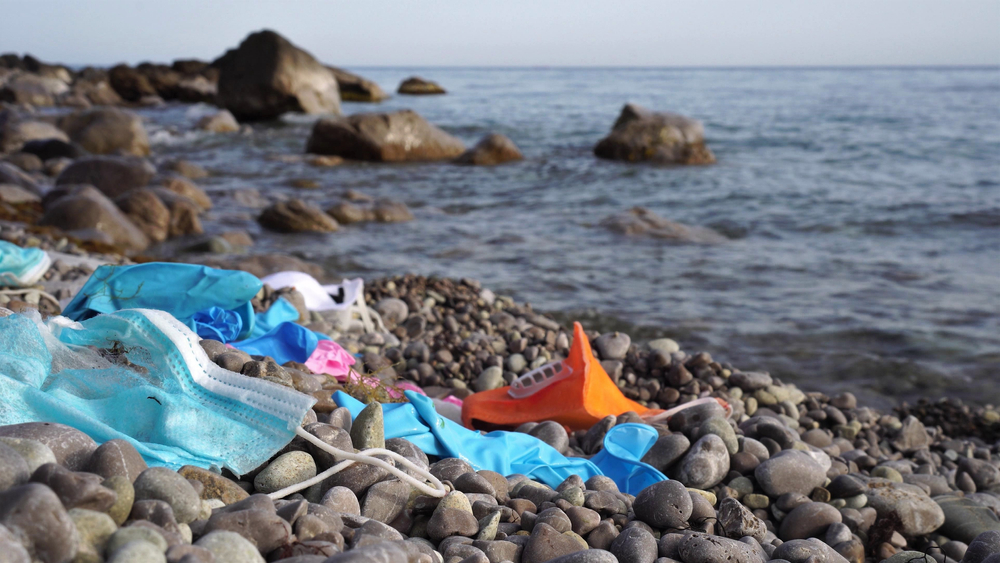 This made them curious about the real impact the pandemic and mask-use were having on the planet's oceans and marine life.
According to their report, an estimated 52 billion masks have been manufactured in 2020 and an estimated 1.56 billion will enter our oceans this year. This would be between 4,680 to 6,240 metric tons of marine plastic pollution.
The report used a conservative loss rate of 3 percent, and an average weight of 3 to 4 grams for a single-use polypropylene surgical face mask to arrive at the numbers.
The global sales of face masks have skyrocketed from around $800 million in 2019 to $166 billion in 2020.
At Karmagawa and SaveTheReef, we are shocked by these numbers and they give us a clearer picture of the impact the pandemic and our behaviors are having on the environment. It's important for us to keep people safe but we must make changes so that we can protect our planet and all the living things that live in our oceans.
We can do things like use reusable masks, foster innovation of sustainable alternatives to single-use plastics, and discourage littering through increased fines and education.
Please follow us on Twitter and Instagram and stay informed of what is happening to animals all around the world.
Also … please spread our information so that your friends and family are aware, as well.
Have them watch this powerful video …
The director of this video, Amir Zakeri, created a masterclass for anyone in the Karmagawa and SaveTheReef community who would like to tell visual stories about the causes they care about. If you're interested, here's 50% off.
All proceeds go to great causes, so don't hesitate. Get started now!
What do you think about the results of OceanAsia's report? Leave a comment below.
(Cover image: Marti Bug Catcher/Shutterstock)