Jordan Gerbich has been sentenced in a ruling against him for shooting and killing a protected elephant seal.
On September 2, 2019, the 30-year-old opened fire on a poor elephant seal with his .45-caliber handgun at a popular sightseeing area near the Monterey Bay national marine sanctuary where the large mammals are known to rest and give birth.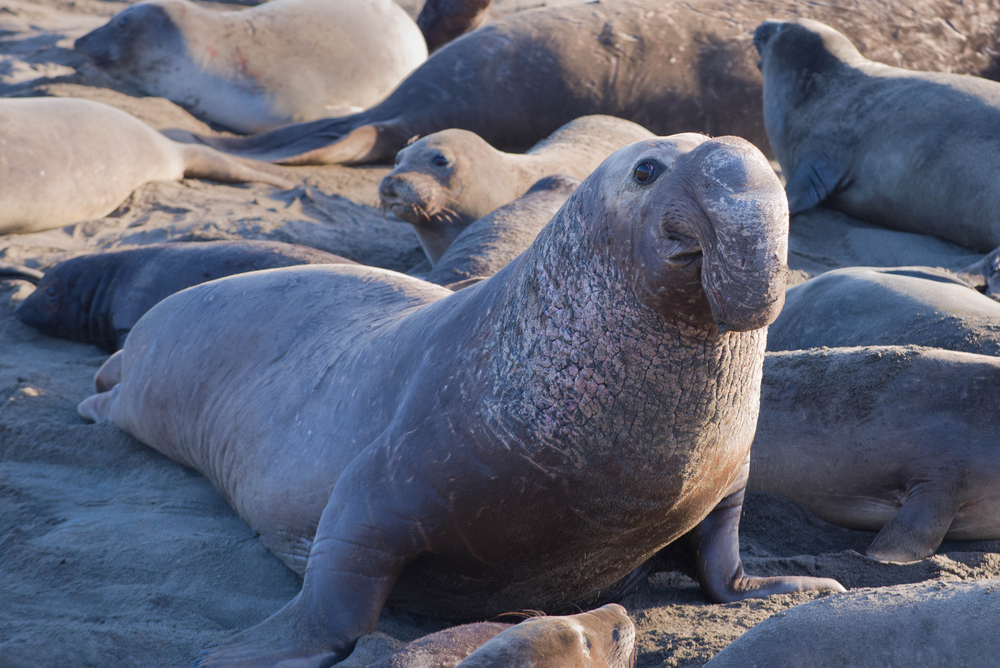 The dead seal was found with a bullet wound to its head and its tail fins cut off the following morning.
Thankfully, a case was brought against Gerbich, who lives in Utah, by the National Oceanic and Atmospheric Administration (Noaa) and the California department of fish and wildlife.
Gerbrich told officials that he shot the innocent animal after being challenged to do so as a gross test by an intoxicated friend. He also admitted to having a history of substance abuse and had suffered physical abuse as a child … And that he was trying to seek approval from others.
The disturbed man pleaded guilty to a count of illegally taking a marine mammal which is a federal misdemeanor and he'll be required to serve three months in federal prison. He will also have to pay a $1000 fine. After serving his prison term, Gerbich will then spend the next three months in home detention and will have to perform 120 hours of community service.
Northern elephant seals are the second largest seal in the world and they're recognized by their large protruding inflatable noses. They are massive mammals that can be found along North America's west coast and they're protected by the Marine Mammal Protection Act.
The species reached near extinction in the early 1900s but their population has rebounded in recent years. They are still protected and are in regular danger of being hit by ships or becoming entwined in fishing nets during their long migrations.
At Karmagawa and SaveTheReef we're heartbroken that this beautiful animal was killed for doing nothing except for being itself. All living things deserve better than this and we need to spread the news so that we can teach people that there are consequences for these horrible acts.
Follow us on Twitter and Instagram and stay informed of what is happening to animals all around the world.
Also … please spread our information so that your friends and family are aware, as well.
Have them watch this powerful video …
The director of this video, Amir Zakeri, created a masterclass for anyone in the Karmagawa and SaveTheReef community who would like to tell visual stories about the causes they care about. If you're interested, here's 50% off.
All proceeds go to great causes, so don't hesitate. Get started now!
What do you think about the horrible killing of this innocent elephant seal? Leave a comment below.
(Cover image: Jared Cohn/Shutterstock)