For the first time ever, Indonesia's police intercepted an illegal dog meat truck that was transporting 78 dogs that were bound for slaughter.
Many of the dogs were stolen and were still wearing collars. They were being illegally traded from West Java to be used for food in Central Java.
The trip was traumatic with some of the dogs traveling for 10 hours with no food, water, or rest. Some of the dogs died and only 63 survived. The poor surviving dogs are receiving emergency care with assistance from the Dog Meat Free Indonesia coalition. They are recovering at a local animal protection group's shelter.
The dog meat trade has been popular in Asia but things are starting to change. Earlier this year, a dog meat slaughterhouse in Cambodia that boasted about drowning 200 dogs a day was shut down.
The facility was opened in 1995 and is likely responsible for over a million dog deaths but non-profit FOUR PAWS was able to shut down the facility and saved 16 dogs that were still alive. As part of the shutdown, FOUR PAWS dismantled its wire cages and demolished the drowning tanks.
The non-profit reported that it was by far one of the most shocking facilities the team had ever visited. They saw two elevated cement water tanks that were designed for mass killing.
The practice of drowning dogs causes immense pain and suffering and falls way below international standards of humane euthanasia.
The slaughterhouse owner signed a contract assuring FOUR PAWS and the Cambodian government that he will never work in the dog meat trade again. In return, the owner will receive assistance converting the slaughterhouse into a general goods shop and construction company.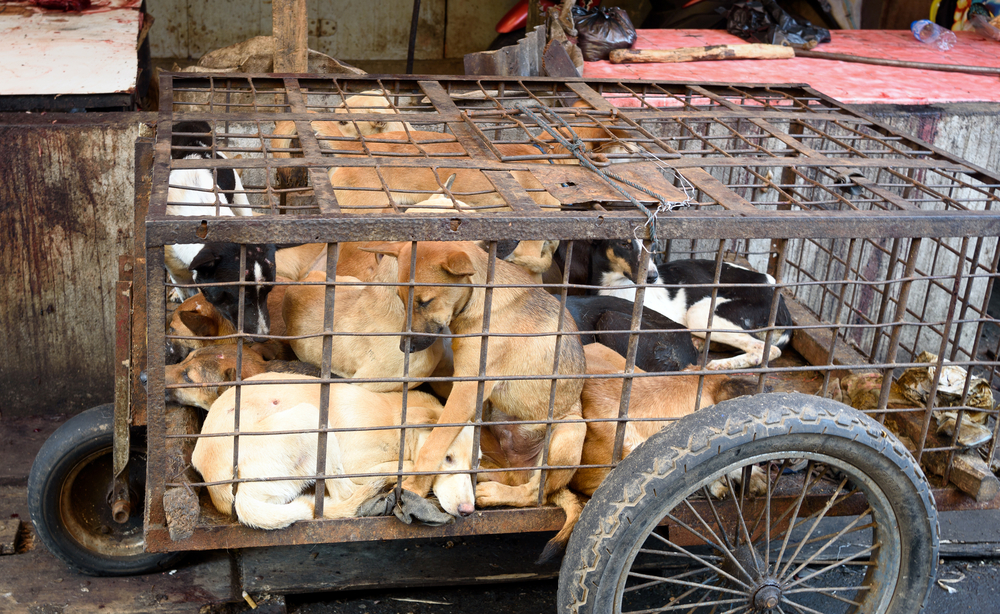 At Karmagawa and SaveTheReef, we are heartbroken about the number of dogs that died in such a painful way. We are happy that this facility has been shut down, though. And we're super happy that organizations like FOUR PAWS are doing great work to change the world and make it safer for all living things.
Do you want to stay informed of news and events about animals and the environment from around the world? Please follow us on Twitter and Instagram and we'll keep sending you more updates. Share our information with your friends and family so that they stay aware, as well.
Do you have stories that you want to expose through video? If so, movies are a powerful way to get your message out.
Our friend and pro filmmaker Amir Zakeri created an online class for us to help the community learn how to create their own movies and documentaries — here's 50% off.
You'll be helping important causes, so don't hesitate. Get started now.
What do you think about the shutting down of this dog slaughterhouse? Leave a comment below.
(Cover image: Sony Herdiana/Shutterstock)