In a seismic shift that will send shock waves through many areas of South Africa's wildlife industry, the South African Cabinet has endorsed a report calling for the end of lion farming, captive lion hunting, cub-petting, and commercial farming of rhinos.
The decision was announced earlier this month by Environment Minister, Barbara Creecy and it came from recommendations of a 26 person review panel set up in 2019 that concluded the captive lion breeding industry risked the conservation of wild lions and also harmed tourism.
The review panel also recommended an immediate moratorium on the trade of lion derivatives such as bones.
A century ago, almost 200,000 lions roamed Africa but the lion population has decreased significantly over the past two decades — a heartbreaking 43%. Today there are an estimated 8,000 to 12,000 lions held in captivity by about 250 farms, and about 3,500 lions that are running wild across the country.
South Africa is the only nation to allow large-scale lion breeding, where the animals are often kept in packed cages. These lions are killed by hunters or slaughtered by the farm for their bones which are shipped to Asia.
This new decision is an unprecedented move to reposition South Africa as a world leader in wildlife conservation. The Department of Environment, Forestry, and Fisheries has called for the protection of iconic wild animals to be prioritized over commercial exploitation, and the introduction of legislation to end captive lion breeding.
They found that the captive lion industry in South Africa posed risks to the sustainability of wild lion conservation, resulting from the negative impact on tourism, which funds lion conservation and conservation more broadly.
They also found that the trade in lion parts was stimulating poaching and illegal trade.
The decision will be applauded by a tourism industry that has been battered by the pandemic but it will be hotly contested by those involved in the exploitation of wildlife for reasons other than conservation. Currently, there is no official definition of sustainable us in this regard, and this will undoubtedly be the first battle.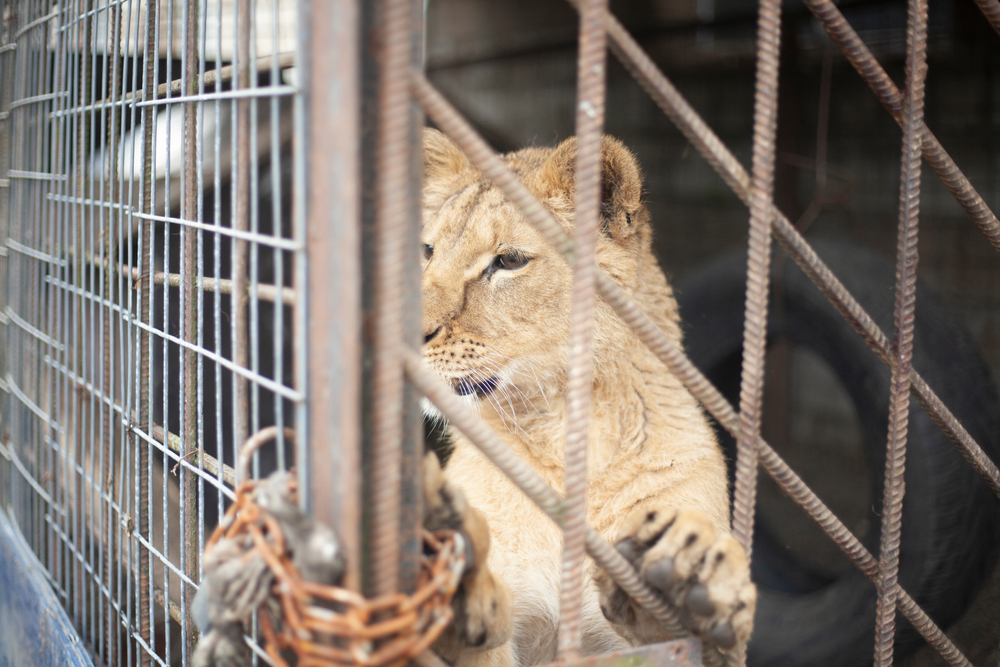 At Karmagawa and SaveTheReef, we're so happy about this decision. We have to keep moving forward and this is definitely a step in the right direction. If we can get leaders to prioritize the lives of animals, we can protect more species that deserve to live their lives in peace.
Do you want to stay informed of news and events about animals and the environment from around the world? Please follow us on Twitter and Instagram and we'll keep sending you more updates. Share our information with your friends and family so that they stay aware, as well.
Do you have stories that you want to expose through video? If so, movies are a powerful way to get your message out.
Our friend and pro filmmaker Amir Zakeri created an online class for us to help the community learn how to create their own movies and documentaries — here's 50% off.
You'll be helping important causes, so don't hesitate. Get started now.
What do you think about the South African Cabinet's decision to end lion farming? Leave a comment below.
(Cover image: kyslynskahal/Shutterstock)