Check out this horrifying video. These crocodiles are to be skinned to make handbags, shoes, belts, and other "luxury" products sold around the world to consumers who are unaware of the cruelty behind their accessories.
Millions of animals — like alligators, crocodiles, and snakes — are killed to produce exotic leather products every year. Some are caught in the wild and others are bred and killed on farms.
A lot of the animals that are farmed live in extremely poor welfare conditions. As you can imagine, the needs of these animals that are intended to be slaughtered are easily overlooked.
These conditions can include being trapped in environments that deprive the animals of basic needs such as adequate space, sunshine, clean water, and proper food. Overcrowded conditions can lead to stress, fighting, and injuries. If there is dirty water, wounds from the fighting can lead to infections. Investigations have revealed that sometimes the animals are fully conscious while being killed.
investigations by the People for the Ethical Treatment of Animals (PETA) have shown that animals are put through inhumane practices, such as being stabbed and even skinned while still alive and conscious. These types of deaths are slow and painful.
Thankfully, there are some luxury fashion companies that are no longer using exotic skins because of rising ethical concerns from consumers. A couple of these brands are giants like Chanel and Prada. There is also a growing number of celebrities that are being outspoken and speaking against the practice. Some of these celebrities are Miley Cyrus, Simon Cowell, Ellen Degeneres, and Pamela Anderson.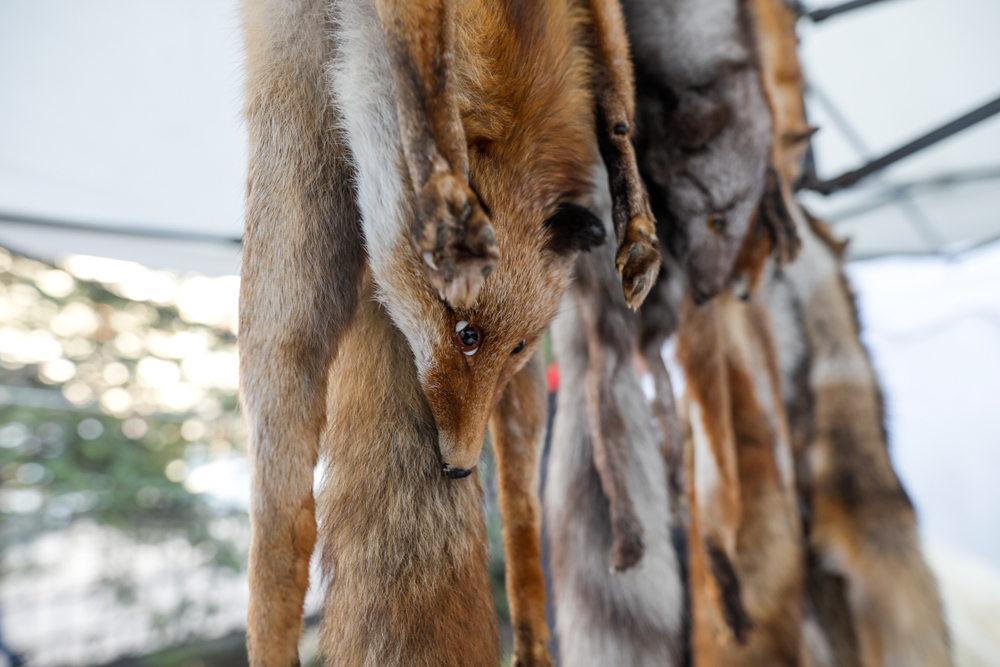 At Karmagawa and SaveTheReef, we're sad that there are still so many animals that are suffering in horrible conditions — all for greed. There are plenty of other non-cruel materials that can be used to make beautiful clothing and accessories. Some are also sustainable and recycled fabrics like those used to make our merch in our online store. Please feel free to visit and purchase because all proceeds go to a good cause.
Do you want to stay informed of news and events about animals and the environment from around the world? Please follow us on Twitter and Instagram and we'll keep sending you more updates. Share this information with your friends and family so that they know how animals are suffering for the fashion industry..
Do you have stories that you want to expose through video? If so, movies are a powerful way to get your message out.
Our friend and pro filmmaker Amir Zakeri created an online class for us to help the community learn how to create their own movies and documentaries — here's 50% off.
You'll be helping important causes, so don't hesitate. Get started now.
What do you think about all the animals that are suffering for their exotic skins in the name of fashion? Leave a comment below.
(Cover image: Steve Lovegrove/Shutterstock)