Tropical Storm Elsa dumped massive amounts of rain across the northeastern United States, causing massive flooding, power outages, and extensive property damage.
Check out this insane footage of commuters wading through filthy floodwaters just to get to the subway:
Rescue workers were called to save over a dozen stranded drivers who had been trapped by the sudden street flooding. New Yorkers posted video footage and photos of waterlogged apartments, streets that resembled rivers, and storm drains spewing out gallons of water by the second.
Some scientists are saying this extreme weather is to be expected as long as the planet's temperature continues to increase due to the effects of global warming. Historic cities such as New York City may not be ready to handle the kind of weather conditions climate change will bring. This extreme flooding definitely backs up that speculation.
Though crews were able to reestablish a relative state of normalcy in the flooded New York City subway stations by Friday, people are left to wonder if this kind of extreme flooding will happen again, and if so, how soon.
Funding has already been in place to update New York's infrastructure. Subway stations are being upgraded and flood protections are being installed along the state's coastline. But, according to some scientists and weather experts, the flooding we saw in New York last week is just more evidence that climate change has arrived.
New York was just one of many places impacted by Tropical Storm Elsa. All along the east coast of the United States, the storm showered towns and cities with hail, caused tornadoes, and caused massive, sudden floods. It's difficult to face, but this is what we can expect if people continue to treat the earth like a dumping ground. Let's do better!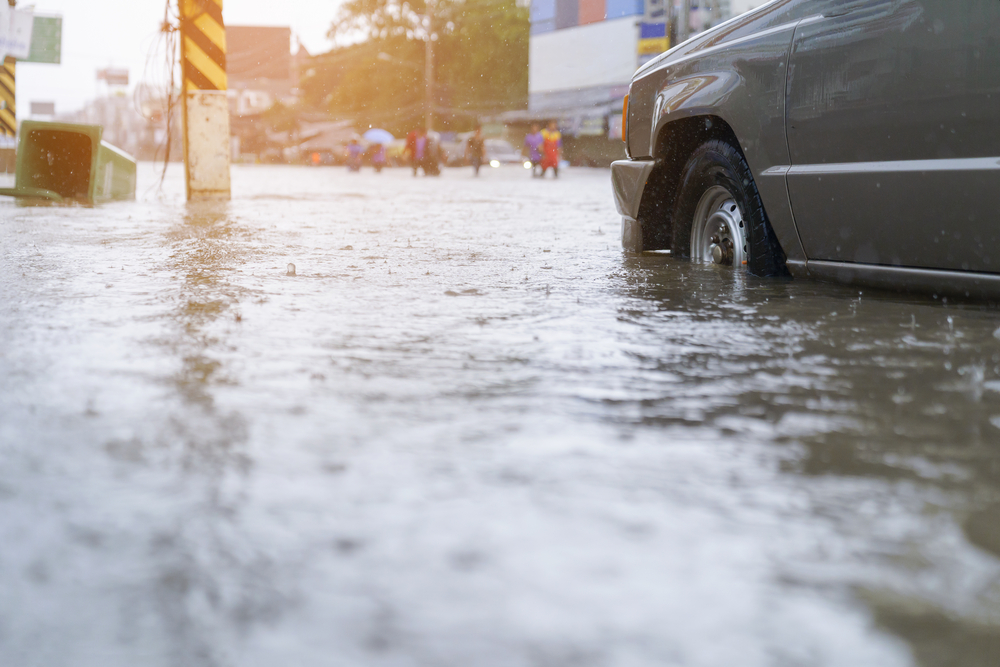 At Karmagawa and SaveTheReef, we are committed to seeing our planet treated better. We share stories like this to spread awareness and to show that how we treat the environment matters. We must wake up and do better for our world, or news like this may become our new normal.
Stay informed of news and events about animals and the environment from around the world by following us on Twitter and Instagram. Share this information with your friends and family so they can keep up with the positive changes happening locally and worldwide to improve the environment and the lives of animals everywhere.
Do you have stories that you want to expose through video? If so, movies are a powerful way to get your message out.
Our friend and pro filmmaker Amir Zakeri created an online class for us to help the community learn how to create their own movies and documentaries — here's 50% off.
You'll be helping important causes, so don't hesitate. Get started now.
Were you affected by Tropical Storm Elsa? How can we treat our planet with the respect it deserves? Share your thoughts with us in the comments below.
(Cover image: EvGavrilov/Shutterstock)