A massive fire broke out in the world's largest tire graveyard located in Kuwait. Check out our post about it here:
The dumpsite is home to millions of discarded tires. Last week a fire burned about 1 million of those tires, releasing highly toxic smoke and fumes into the atmosphere. The thick black smoke could be seen from space as the tires burned. A similar environmental catastrophe occurred in 2012.
It's likely that the fire was intentionally started. Tires need to be heated to about 752 degrees Fahrenheit (about 400 degrees celsius) to ignite. When they do catch fire, they are difficult to put out.
A single tire can release about 2 gallons of oil into the ground when burned. It also releases highly toxic fumes into the air such as sulfur oxides and carbon monoxide. If inhaled these toxins cause respiratory illness and even cancer in humans. Those who live in the residential neighborhoods located around the tire dumpsite are most at risk, but with the toxins released into the air and spreading, this catastrophe will have a global impact.
In the tire fire of 2012, around 10 million gallons of toxic oil were released onto the ground from the melted tires. If it had not been collected quickly and completely, that oil could have seeped into the ground and polluted groundwater.
A disaster like this one could have been avoided. Recently, responsibility for recycling and repurposing the millions of tires was passed onto the country's Environmental Protection Agency. The director of the agency claimed that they would be able to handle the problem and clear the land of the 40 million tires within a year. However, nothing has been done as of yet to solve the problem.
Tires can be repurposed into many different uses. When ground up, they can be used to help pave roads or as flooring in playgrounds for children. They can be used as fuel for the cement industry as well. With such uses, there really is no reason for so many tires to be dumped onto a site like this.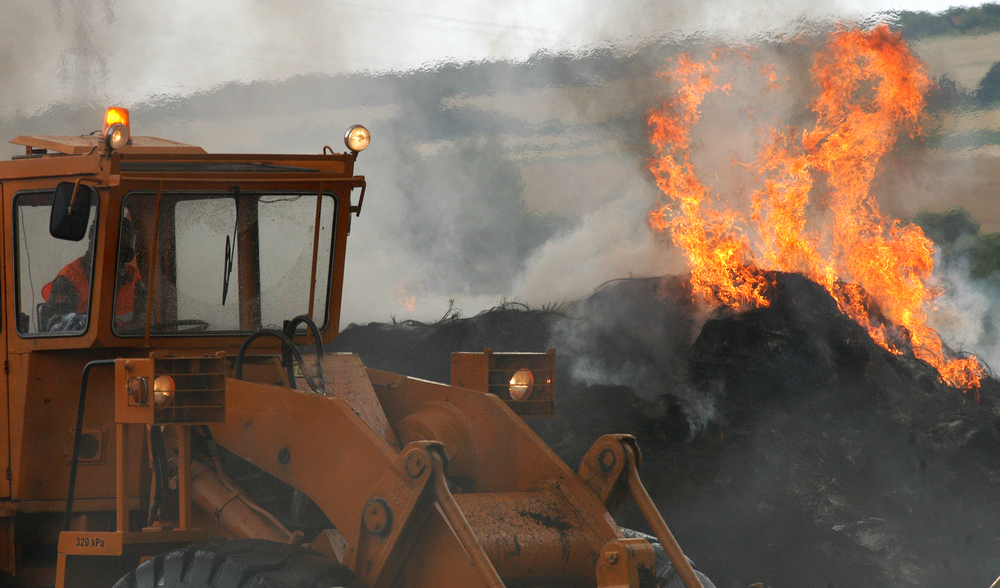 At Karmagawa and SaveTheReef we hope to one day see the end of tragedies like this, which cause irreparable damage to our beautiful world. We must do better if we are going to save our planet!
Stay informed of news and events about animals and the environment from around the world by following us on Twitter and Instagram. Share this story so others can be aware of what is happening around the world.
Do you have a message to share with the world? Movies are a powerful way to share that message! Our friend and pro filmmaker Amir Zakeri created an online class for us to help the community learn how to create their own movies and documentaries — here's 50% off.
You'll be helping important causes, so don't hesitate. Get started now.
What do you think about this terrible incident? Leave a comment below!
(Cover image: Maksim Safaniuk/Shutterstock)