Our recent Instagram repost from our Save the Reef account is graphic and heartbreaking. It shows photo after photo of white-sided dolphins lined up on a bloody beach, their heads severed.
Over 1,400 of these majestic and intelligent animals lost their lives in a single day, all thanks to a Faroe Island tradition called Grindadrap. We covered this horrific tradition in a previous blog post some time ago.
Locals, who have grown accustomed to the annual whale hunt, are angry after so many dolphins were murdered in one day. Even proponents of the tradition are calling it "excessive".
The massive pod of white-sided dolphins was driven by speed boats and jet skis into the shallow waters at Skalabotnur beach, where the animals were killed with knives. There were a total of 1,428 dolphins in the pod. Every single one of them was killed.
Olavur Sjurdarberg, the chairman of the Faroese Whalers Association, spoke with reporters about this hunt. He did not participate but explained that the true size of the pod was not discovered until the killing had already begun. Hunters estimated there would be about 200 dolphins in the pod total.
He says people are understandably shocked and angry that so many of these beautiful creatures lost their lives in such a brutal way.
Those in favor of the hunt say it is an important part of the Faroe Islanders' cultural identity, and it is a sustainable way to harvest food from nature. Local authorities gave the approval for this massacre, and no laws were broken. Those who oppose the practice say that it is outdated and unnecessary.
On average, 800 whales and dolphins are killed in this traditional hunt each year, despite less than 20% of the islanders even consuming pilot whale meat and blubber. The recent dolphin massacre broke the previous record of 1,200 kills in one day.
Sjurdarberg states that, if done correctly, the animals die in a "humane" way. However, evidence shows this is not the case. Many of these beautiful animals die slowly, beached and bleeding in front of the other members of their pod, or struggling for long periods of time in shallow, bloody water.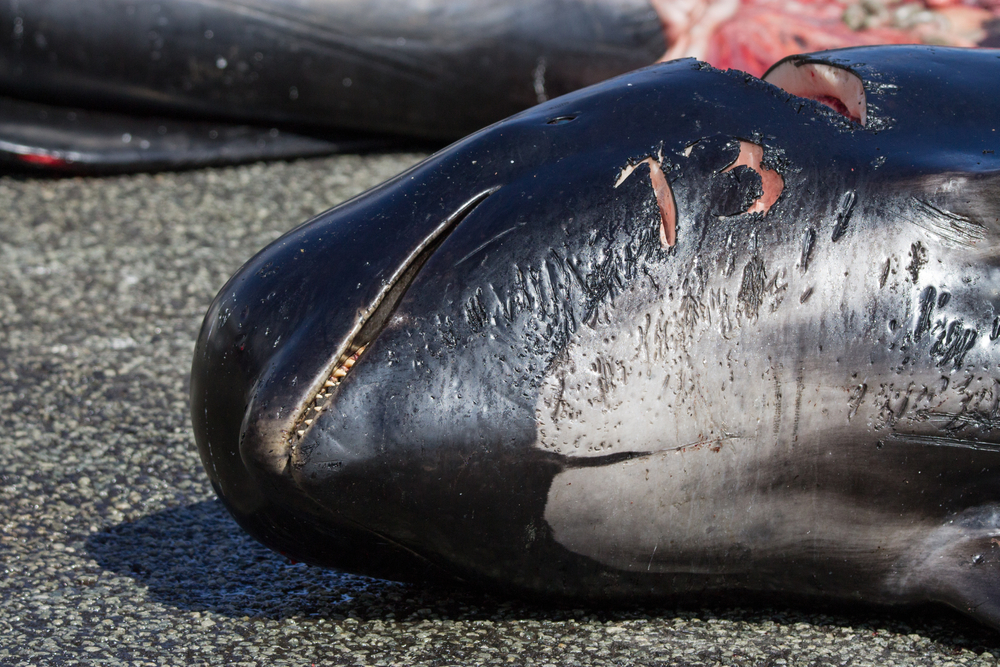 There is simply no room for these kinds of outdated traditions in 2021! That's why we at Karmagawa and Save the Reef are sharing this petition to stop the hunting of small whales and dolphins! Sign your name to help end this horrible practice, and share this with your friends, family, and followers! We need to work together to end this kind of killing before these beautiful animals disappear from our world forever.
Stay informed of news and events around the world by following us on Twitter and Instagram. The more we spread awareness, the more we can make a difference for positive change in our world.
What do you think about this tradition? Let us know your thoughts in the comments below.
(Cover image: ABB Photo)