China recently declared that the Giant Panda, once a symbol for endangered species, is no longer endangered! Thanks to conservationists' efforts and captive breeding programs, the black and white bear known for its adorable appearance has been taken off the list of endangered species.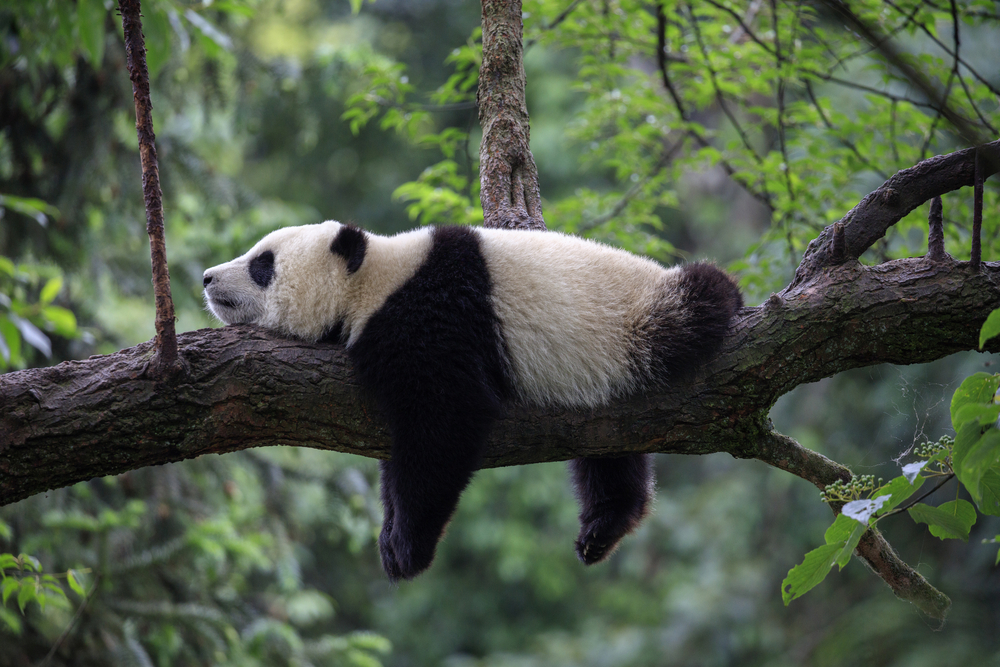 In the 1980s, the population of pandas fell to just above 1,000 due to poachers, pelt hunters, and zoo collectors. It seemed the world couldn't get enough of these animals. Their numbers fell so low that extinction was imminent.
China's government led the way in helping increase the number of pandas. Part of those efforts included establishing China's Giants Panda National park, a protected area where these magnificent bears can thrive.
Still, these beautiful animals aren't completely out of the woods.
Scientists warn that dangerous conditions still exist for the Giant Panda. While bamboo, the panda's main food source, has been proven to thrive even in extreme weather conditions caused by climate change, an increase in other protected species may have negative effects on the Giant' Panda's habitat.
The takin, an animal similar to cows and mountain goats, is a threat to the pandas, as it strips trees and bark for its food. This leads to changes in the forest and the elimination of big, shady trees, which pandas use to make their dens and protect their young. Takins also tend to rub away the natural scent pandas use to attract their mates in the wild.
Wild boars are also a danger to pandas, as they feed on bamboo shoots that young pandas and lactating mother pandas need for nutrients. Boars also carry deadly diseases that pandas can catch.
Natural predators of boars and takins have diminished in number over the years, giving these species room to grow in abundance. It seems the panda will have to learn to survive in our changing world if they are to remain off of the endangered list.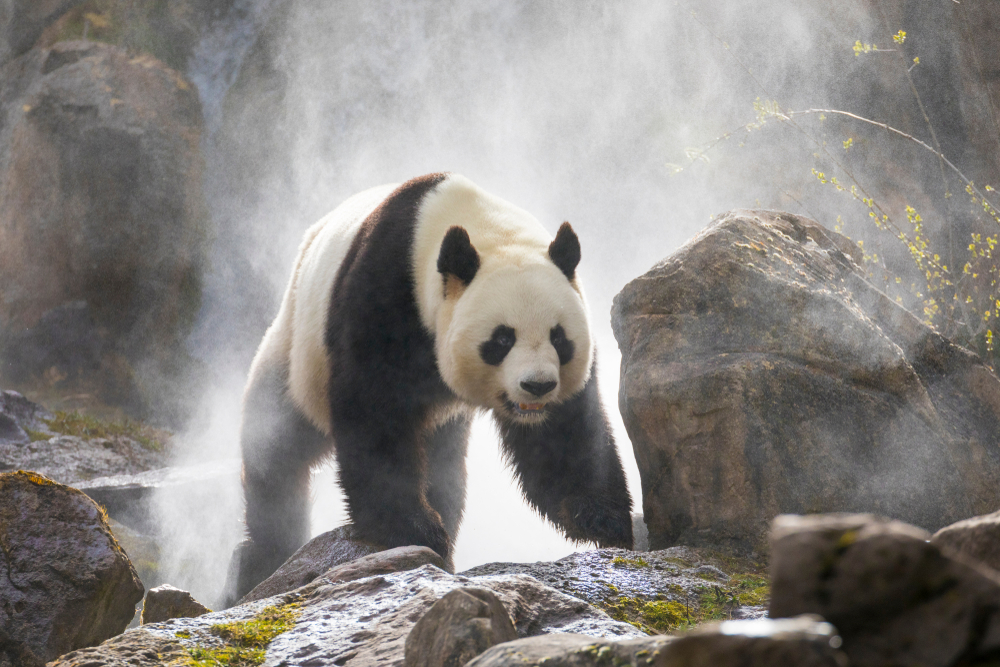 At Karmagawa and Save the Reef we love to see people come together to save an endangered animal! Stories like this one show just how much good people can do when they work together for a good purpose!
We are still collecting signatures on the petition to stop the hunting of small whales and dolphins! Sign your name to help end this horrible practice, and share it with everyone you know!
If you have a message to share, movies are a powerful way to get that message out! Our friend and pro filmmaker Amir Zakeri created an online class to help the community learn how to create their own movies and documentaries — here's 50% off.
Stay up to date by following us on Twitter and Instagram. The more we spread awareness, the more we can make a difference for positive change in our world!
What do you think about this exciting news for the Giant Panda? Let us know your thoughts in the comments below.
(Cover image: Fernan Archilla/Shutterstock)