A disturbing video of a carriage horse in New York has gone viral. We posted it on our Instagram account to bring awareness of the dangers animals are exposed to in the horse-drawn carriage industry:
The video shows the bloody aftermath of a terrible accident where a carriage horse was hit by a BMW sedan on 55th and 8th in New York, NY. The poor injured animal was unconscious for some time before struggling to stand up. The scared horse bucked wildly in an effort to get itself off of the pavement and, according to the NYPD, suffered a gash to its leg. The carriage was heavily damaged and its shafts were covered in the horse's blood. It's being reported that the animal had recently just begun pulling the carriage on city streets.
Eventually, the horse was able to stand, but the car backed into it and then took off. Thankfully, the horse received care from a veterinarian afterward.
Understandably, animal lovers and animal rights groups are in an uproar. They are calling on the city to put an end to the cruel horse-drawn carriage industry, asking how much more violence it will take before people in power make a decision to end needless animal suffering brought on by the practice.
The excessive pounding on paved city surfaces causes a lot of stress on the horses' hooves and many of them don't receive enough maintenance to keep their feet healthy. Bruises and cracks in hoof walls can lead to infections.
The smoke and exhaust from the excessive automobile traffic are also dangerous. The animals walk around with their heads lowered, putting their faces close to tailpipe level where they can breathe in the toxic fumes.
Then there are the weather conditions that the horses are forced to work in. Not only are they exposed to bitterly cold environments during the winter … But also to hot summer weather, where they experience dehydration and heat strokes.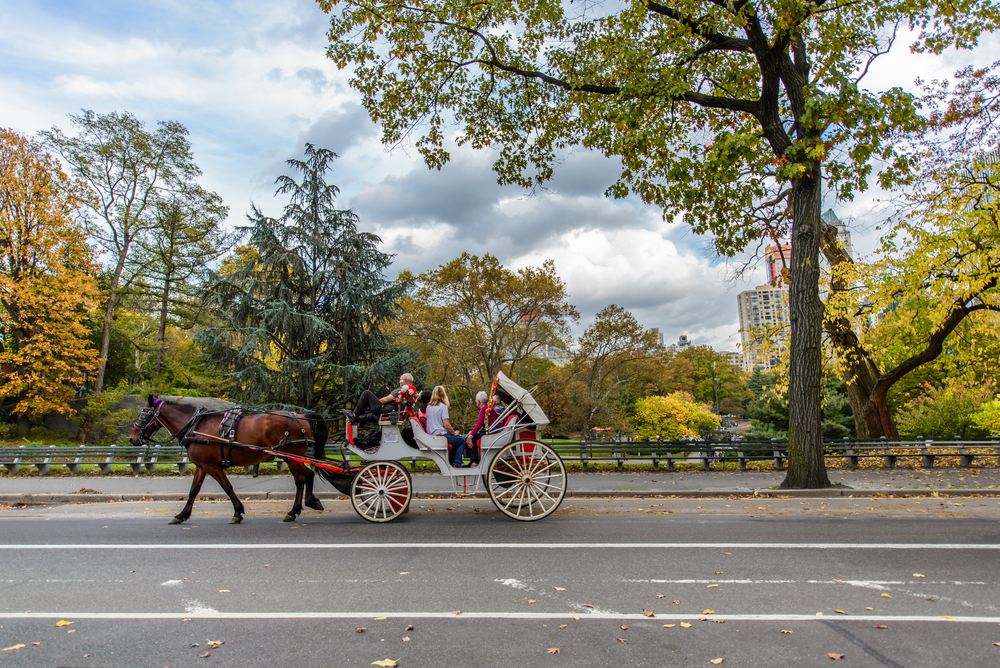 At Karmagawa and SaveTheReef, we're using our voice to speak up for these voiceless animals. Some cities outlaw the practice of carriage rides when temperatures reach certain levels but more must be done to protect horses from being exposed to these unnecessary dangers. Will you help us get the word out? Please follow us on Twitter and Instagram and we'll keep sending you more updates about animals and the environment from around the world. Share our information with your friends and family so that they stay aware, as well.
Do you have stories that you want to expose through video? If so, movies are a powerful way to get your message out.
Our friend and pro filmmaker Amir Zakeri created an online class for us to help the community learn how to create their own movies and documentaries — here's 50% off.
You'll be helping important causes, so don't hesitate. Get started now.
What do you this awful accident involving the poor carriage horse? Leave a comment below.
(Cover image: Anastasija Popova/Shutterstock)