There's yet another wildfire in southern California as evacuation orders were placed for the area due to the growing danger on Wednesday.
The Alisal fire in Santa Barbara county covers 21 square miles along the coast and has more than 760 firefighters battling to contain it. So far, only 5% of the fire is contained.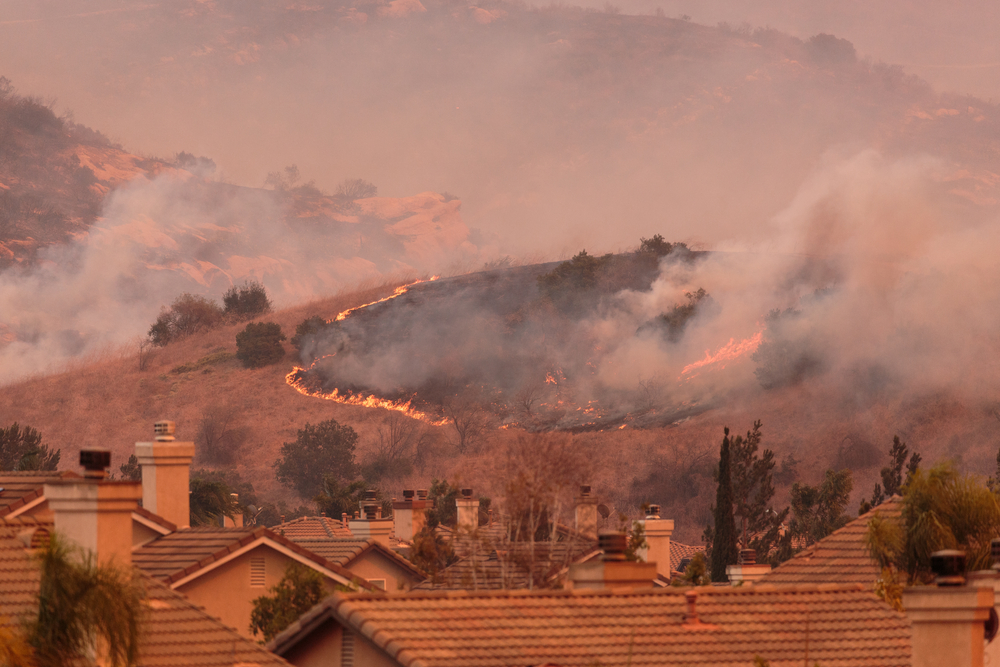 The fire started on Monday and forced the closure of US 101, the only large highway on that section of the coast. Ranches and several rural communities were ordered to evacuate for their safety. More than 100 homes are threatened by the blaze.
To make matters worse, northern California is experiencing its own fire … although fire crews have improved its containment. This blaze has destroyed 25 mobile homes, 16 RVs, and a park building at the Rancho Marina RV Park in Sacramento county. Thankfully, no injuries are reported for this one.
The fires across the state have been fanned by strong wind gusts. In response to the weather conditions, the utility Pacific Gas & Electric (PG&E) shut off the power on Monday to about 24,000 of its customers in targeted areas in case the gusts were to damage any electrical equipment.
When the winds settled down, PG&E restored power but said it may need to cut power to even more people if the threat of danger comes back. Windy conditions are very dangerous for areas that experience heatwaves and drought.
This has been a historic drought for the west side of the country and some are tying it to climate change which can create conditions for wildfires and make them harder to fight against. Recent wildfires have killed millions of trees in California alone.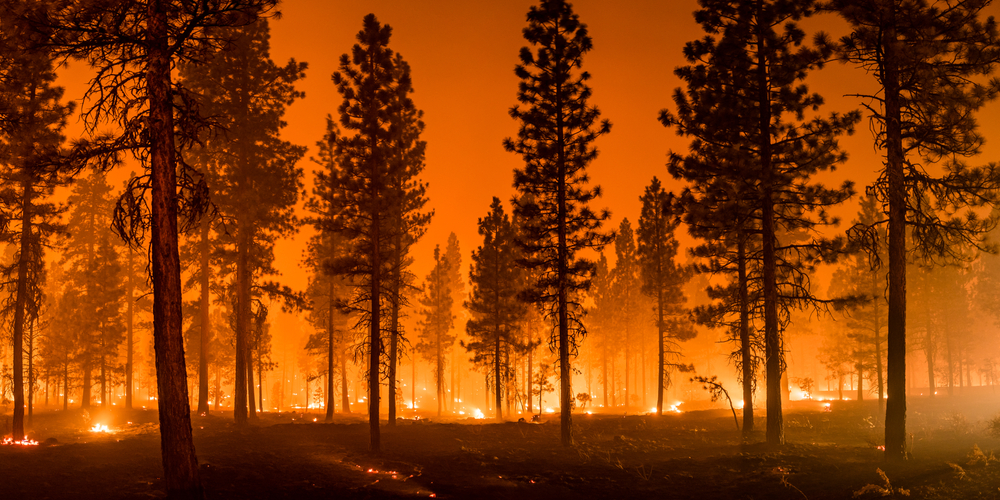 At Karmagawa and SaveTheReef, we have all the families, people, and animals that are being affected by the fires in our minds and hearts. We are also concerned for all the firefighters and rescue workers that put themselves in harm's way to protect those in need. Please keep all of them in your prayers.
Do you want to know what is going on around the world in regards to the environment and its beautiful animals? Please follow us on Twitter and Instagram and we'll keep sending you more updates about animals and the environment from around the world. Share our information with your friends and family so that they stay aware, as well.
Do you have stories that you want to expose through video? If so, movies are a powerful way to get your message out.
Our friend and pro filmmaker Amir Zakeri created an online class for us to help the community learn how to create their own movies and documentaries — here's 50% off.
You'll be helping important causes, so don't hesitate. Get started now.
What do you think about the continuing wildfires in California and all the lives that are being affected? Leave a comment below.
(Cover image: Toa55/Shutterstock)