We posted images of a poor rhino that cried tears after being brutally attacked and then left for dead by poachers in South Africa. Here are the heartbreaking images:
As you can see, the 4,500 pound Southern White rhino was weeping in sadness and pain. A gruesome wound was left on its head after poachers cruelly hacked its horn off. Parts of the bone in its skull were also removed in the attack.
The pictures were taken in North West Province by British photographer Simon Needham who wanted to bring attention to the horrific incident and promote the need to raise money for charities that are trying to make changes.
Saving the Rhino
Thankfully, the rhino has gotten help and an organization named Saving the Survivors is working on the rhino's recovery. The charity includes a team of wildlife vets who have a mission to save animals that have fallen victim to poaching and other traumatic events.
The suffering rhino's injuries are extensive and, as you can imagine, he has a long road to recovery. But there is good news — It's reported that he has a strong will to survive. Caretakers had to spend time to make the poor animal feel comfortable before approaching to give it care.
Poaching Is a Big Problem in South Africa
South Africa has been the hardest-hit country by poaching criminals and it holds the majority of the world's rhinos, numbering over 2000. Each year, more than 1000 rhinos have been killed between 2013 and 2017. In 2020, there were 394 poaching incidents recorded in South Africa and although poaching numbers have declined, this is still too high.
Rhinos are still in danger and one is killed for its horn every 22 hours on average in the country. Rhino populations have fallen dramatically, particularly in key strongholds such as Kruger National Park. Unfortunately, rhino populations haven't had time to recover from the amount of poaching that has taken place over the last decade.
These beautiful, intelligent, and emotional animals are under heavy threat by humans. Some wildlife charities are doing everything they can to help save the species, including a tactic where they safely remove rhino's horns to make them less desirable to poachers. It's certainly not an ideal solution but it gives the rhinos a chance for safety.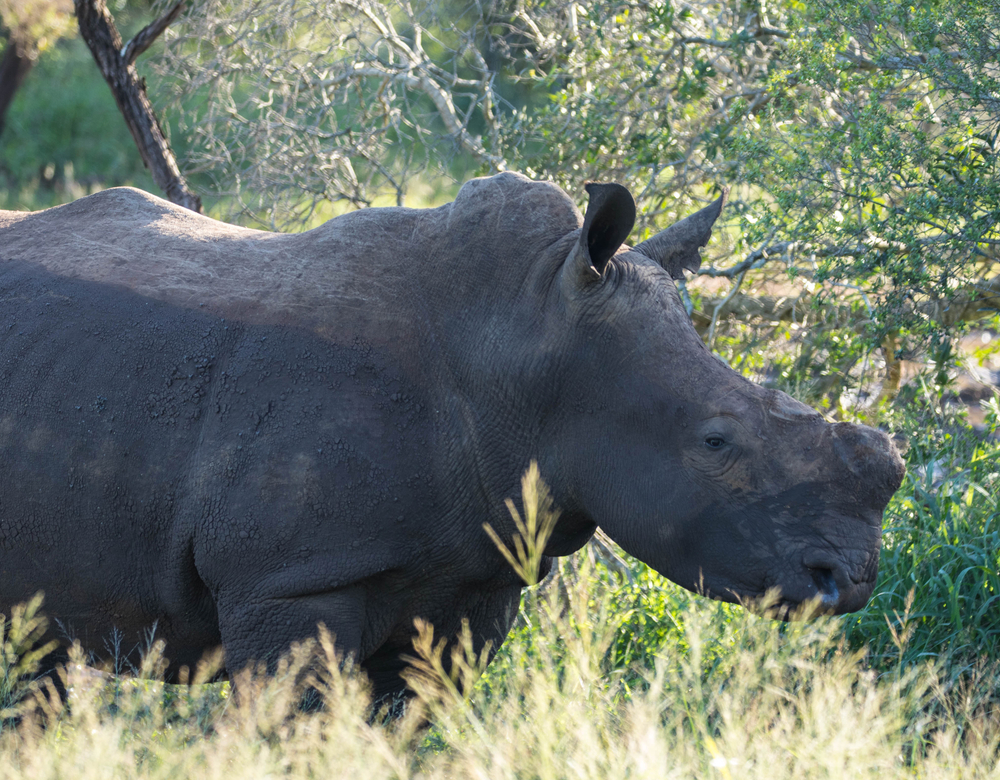 At Karmagawa and SaveTheReef, we're so upset by these pictures that we wanted to do something about the problem. Please consider donating as we help charities like Saving the Survivors that are doing great work to keep this beautiful species stay alive. 100% of donations go to the charities that we are helping.
Also, do you want to know what is going on around the world in regards to the environment and its beautiful animals? Please follow us on Twitter and Instagram and we'll keep sending you more updates about animals and the environment from around the world. Share our information with your friends and family so that they stay aware, as well.
Do you have stories that you want to expose through video? If so, movies are a powerful way to get your message out.
Our friend and pro filmmaker Amir Zakeri created an online class for us to help the community learn how to create their own movies and documentaries — here's 50% off.
You'll be helping important causes, so don't hesitate. Get started now.
What do you think about this tragedy that was so bad that it caused this giant animal to cry? Leave a comment below.
(Cover Image: Joel Alves/Shutterstock)