A number of towns and villages in the UK are taking a stand against deforestation that is tied to the supply of palm oil, a vegetable oil that is used in thousands of products, from food items to cosmetics, and even cleaning materials.
Chester Leads the Way
Chester is a walled cathedral city in northwest England and it's leading the way in the fight against deforestation in the UK. It's now the world's first sustainable palm oil city as a result of a long-running campaign led by conservationists at Chester Zoo.
More than 50 organizations — including businesses, manufacturers, restaurants, and schools — within the city have decided to revolutionize their supply chains and have committed to sourcing palm oil from sustainable sources.
One of the organizations involved is a school dinner provider in Chester and has even been certified by the Roundtable on Sustainable Palm Oil (RSPO).
Conservationists are applauding the decision, saying Chester's achievement is a significant step towards decreasing the destruction of rainforests in tropical regions. Officials at the Chester Zoo also believe the move is a major win in the fight to save orangutans and other wildlife from extinction.
What's great is that others are following Chester's lead. Oxford, Plymouth, and the village of Mochdre in north Wales are making similar changes and more are expected to follow!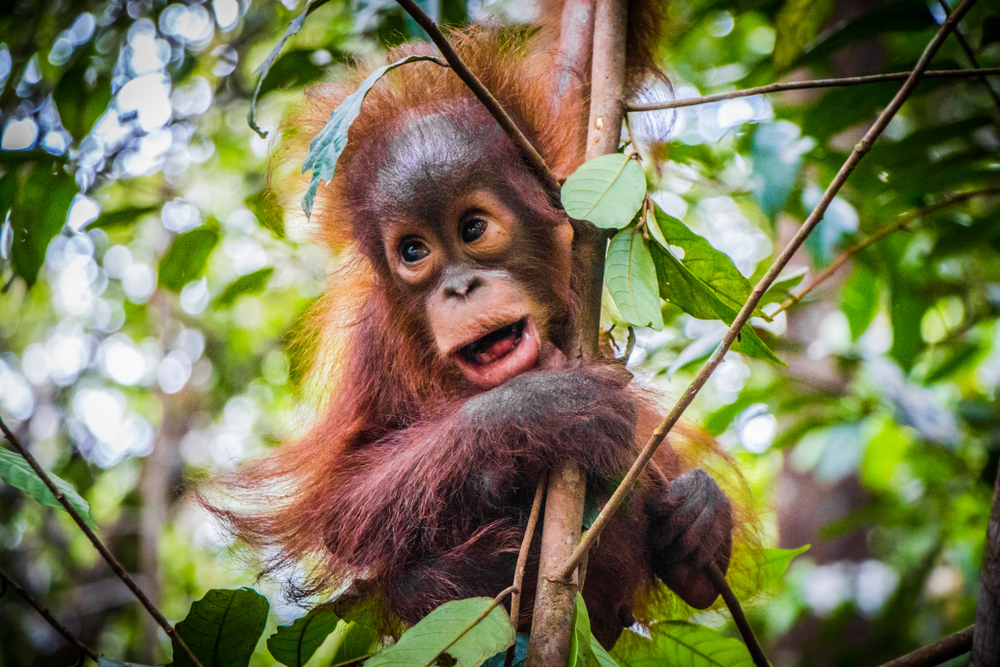 How Does Palm Oil Lead To Deforestation?
Forests play a huge role in regulating the global climate. The hardwood provides storage for a large amount of carbon which is especially important in areas such as the Amazon and Congo.
Forests are also important for biodiversity. Tropical forests are home to 90% of the world's species, including species that are under threat such as gorillas, elephants, chimps, and orangutans.
Humans need forests, too. They are integral to local residents' livelihoods and food and water supply.
The palm oil industry creates a huge problem for rainforests because agribusiness is a key driver behind deforestation. Palm oil plantations are continuing to be built and not only are they taking away the homes of animals, but they also absorb nowhere near as much carbon as the forests they replace.
In 2020, hundreds of agribusiness companies promised to eliminate deforestation from their supply chains by 2020, but many are now admitting they will not meet their targets.
More Work Needs To Be Done
Although the galvanization of these towns and villages is an important step, much more needs to be done to have a lasting impact. There needs to be more changes in different industries and in order for that to happen many more organizations and even whole cities will need to get involved.
At Karmagawa and SaveTheReef we're really excited to hear that these towns in the UK are doing what they're doing to incite real change. Too many animals are losing their homes and even their lives because of how we are sourcing our products and we need to hold companies accountable so that they make better decisions for our planet. 
We're doing what we can to help create change, as well. Check out this tweet from one of our co-founders:
I'm sending out $85,000 in @karmagawa donations to start off 2022 right today: a few new schools in Bali, helping the people of Philippines & 3 animal sanctuaries. All paid for with my recent trading profits and 100% of proceeds from the https://t.co/SRxSLkO9dR charity merch! pic.twitter.com/5migx6OtnP

— Timothy Sykes (@timothysykes) January 5, 2022
Do you want to know what is going on around the world in regards to the environment and its beautiful animals? Please follow us on Twitter and Instagram and we'll keep sending you more updates about animals and the environment from around the world. Share our information with your friends and family so that they stay aware, as well.
Do you have stories that you want to expose through video? If so, movies are a powerful way to get your message out.
Our friend and pro filmmaker Amir Zakeri created an online class for us to help the community learn how to create their own movies and documentaries — here's 50% off.
You'll be helping important causes, so don't hesitate. Get started now.
What do you think about what Chester and the other towns and villages are doing to protect our forests? What other things can be done to get other towns and cities involved? Leave a comment below.
(Cover Image: 8H/Shutterstock)