A frightened elephant tried to stop construction workers while its habitat was being destroyed for development reasons. The incident was caught on video and it's gone viral. Take a look at the heartbreaking footage here:
What Is Deforestation?
Deforestation is the purposeful clearing of forested land. This is done to make space for construction, agriculture, gathering of wood for fuel, and manufacturing.
Deforestation has changed the environment around the world greatly. 2,000 years ago, 80 percent of Western Europe was filled with forests and now it's only about 34 percent. Between the years 1600 and 1870, about half of the forests in the eastern part of North America have been cut down for agriculture and timber. China has also had a great loss and only about 20 percent of the country is currently forested.
Nowadays, a lot of the deforestation that's happening is in the earth's beautiful tropical rainforests. One of the main ways it's done is through what's called "slash and burn" agriculture. Farmers burn large areas of forest and then allow the ash to fertilize the ground before planting crops. The sad part is, that this type of ground fertility only lasts a few years before they have to move and repeat the process elsewhere.
Unfortunately for forests, they also have resources that are used in products that people all over the world purchase. Because of this, many companies destroy forests for cheap agricultural and forestry products. Some of the items gathered are cocoa, soy, pulp, paper, timber, and palm oil.
The Need for Forests
Forests are essential to our survival because they provide the air we breathe and the water we drink.
The planet's beautiful forests are home to half of the world's biodiversity which can't be found anywhere else on earth. Orangutans, gorillas, elephants, and jaguars all call forests home.
And then there is the benefit they provide to our climate. Rainforests are our best line of defense against climate chaos because they store large amounts of carbon in their trees and in the ground, keeping it away from our atmosphere.
Deforestation Hurts Animals
Sadly, habitat loss is the biggest threat to wildlife around the world.
Many animals rely on large areas of forests to survive and thrive. There are endangered species holding onto life by a thread as their habitat continues to dwindle.
Not only does deforestation cause habitat destruction, but it also increases the risk of predation, and reduces animals' food supply. In fact, deforestation is one of the main causes of extinction.
What Can You Do To Help?
Corporations need to be pressured into upholding human and animal rights and this is where we all can help.
One of the biggest ways to make a change in a sector is by influencing major companies and brands to change their policies and actions. Doing this can send positive ripples through every link in a supply chain and, in turn, help keep our forests standing.
The whole reason these companies are tearing down forests is to get more products in our hands. If we do our research and change our spending habits, it will get the attention of these corporations. We must draw a line in the sand and let them know that we care about our planet and all living things.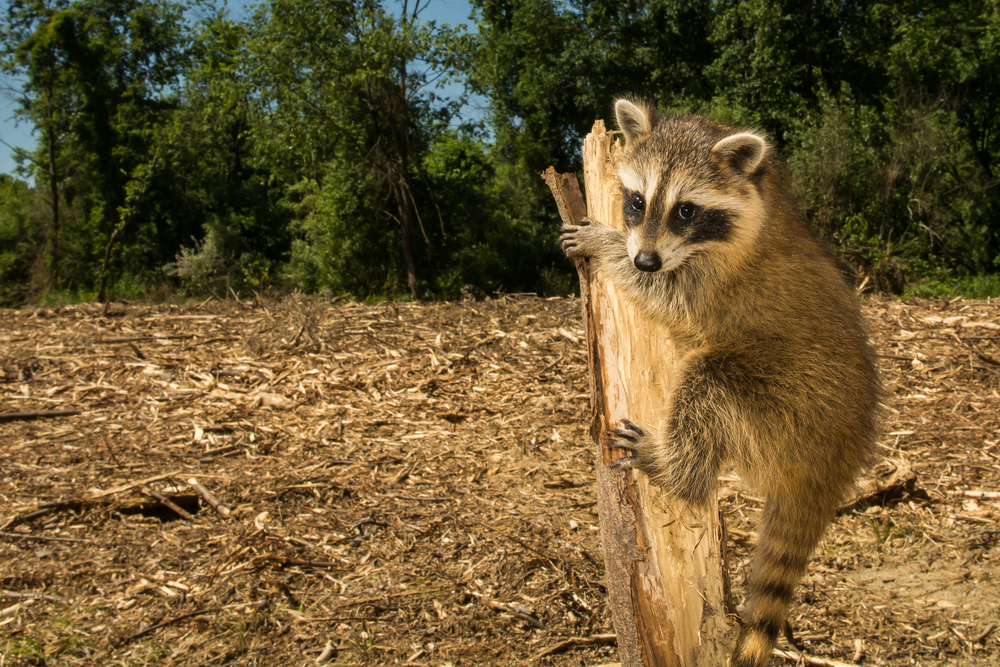 At Karmagawa and SaveTheReef, we were so sad to see this elephant fighting so passionately for its home. We have to remember that animals have souls and emotions, too. We're using our voice to sound the alarm and help educate the masses so that we can do our part to incite change.
Do you want to know what is going on around the world in regards to the environment and its beautiful animals? Please follow us on Twitter and Instagram and we'll keep sending you more updates about animals and the environment from around the world. Share our information with your friends and family so that they stay aware, as well.
Do you have stories that you want to expose through video? If so, movies are a powerful way to get your message out.
Our friend and pro filmmaker Amir Zakeri created an online class for us to help the community learn how to create their own movies and documentaries — here's 50% off.
You'll be helping important causes, so don't hesitate. Get started now.
What do you think about this video of the elephant fighting for its land? What are things you will do to help keep our forests standing? Leave a comment below.
(Cover Image: Sergey Uryadnikov/Shutterstock)