A US judge blocked the controversial sale of oil and gas drilling leases by the Joe Biden administration, declaring that not enough consideration was given to their impact on the climate crisis.
The drilling leases covered 80 million acres of the Gulf of Mexico and the decision by the DC court stands for a significant victory for environmental groups that have joined together to sue the government and prevent what is considered the largest auction of oil and gas leases in the gulf's history.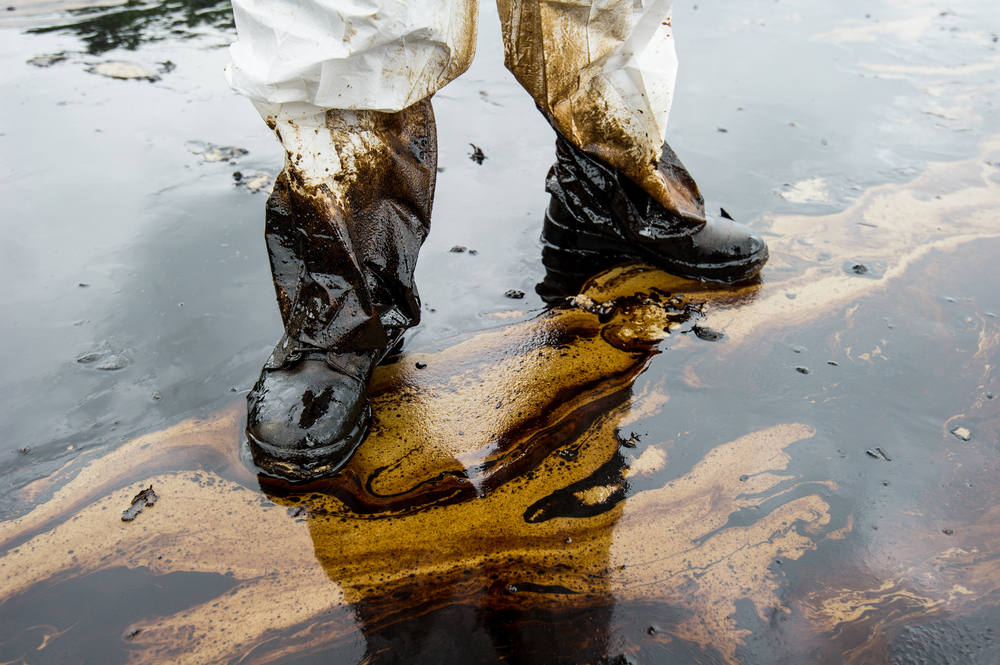 Reckless Decisions Affecting Our Environment
Part of the auction resulted in 1.7 million acres sold off to oil firms that include BP, Chevron, and Exxon. BP is the company responsible for the Deepwater Horizon disaster in the Gulf of Mexico that happened in 2010
Experts are saying that the decision to sell the new oil leases was extremely reckless and that the Biden administration didn't carefully study the risks before making their judgment.
Today's process of oil lease approval and sales don't address the concerns of our current climate crisis and because of this, it leads to more opportunities for oil spills and destruction of protected environments, along with the inhabiting wildlife.
The lease sale was held in November of last year, days after President Biden vowed that the US would "lead by example" when it came to tackling the climate crisis. The president had also previously promised to shut down all new oil and gas drilling to help with gas emissions that would hurt the planet.
We can't continue to let our leaders go back on their promises if we are going to make real changes that matter.
We Need More Judges To Stand Up for Our Planet
The US district court judge that blocked the sale was Rudolph Contreras. He declared that the federal government agencies that were involved with the sale were guilty of "grave error" and "serious failing."
Judge Contreras demanded that the Department of Interior conduct a new analysis that will account for climate-heating gasses that would result from any drilling. Until then the new leases would be vacated.
We Need Leaders That Show They Care With Their Actions
Environmentalists and conservationists are saying that this episode is showing that President Biden isn't sufficiently committed to averting the climate crisis. Some of Biden's allies are joining in on the criticism, with three congressional Democrats filing a court brief to support environmental groups.
The International Energy Agency is stating that if the world is going to avoid disastrous global heating, there can be no new major fossil fuel projects.
This victory in blocking the oil drilling sale is an opportunity to reset federal fossil fuel leasing policies so that we can limit harmful carbon emissions while we still have time to make a difference. We are long overdue for real programmatic reform and it is crucial that people in power who really care for the environment and all living things speak up and take relevant actions.
Environmental groups are calling the sale that happened in November illegal and are now asking President Biden to halt all future drilling.
At Karmagawa and SaveTheReef we are so disappointed that our government allowed this sale to happen in the first place … But we are happy that there are still people in power who care enough to make important decisions like the blocking of the sale. We're so tired of announcing news of another oil spill that devastates another part of our beautiful planet, along with the wonderful animals that live in it.
Follow us on Twitter and Instagram and stay informed of what is happening to animals and the environment all around the world.
Also … please spread our information so that your friends and family are aware, as well.
Have them watch this powerful video …
The director of this video, Amir Zakeri, created a masterclass for anyone in the Karmagawa and SaveTheReef community who would like to tell visual stories about the causes they care about. If you're interested, here's 50% off.  
All proceeds go to great causes, so don't hesitate. Get started now! 
What do you think about the blocking of this oil and gas drilling lease sale? How can we hold our leaders accountable for breaking their promises to protect our planet? Leave a comment below.
(Cover image: James Jones Jr/Shutterstock)