A 30-year-old woman was robbed of her puppy at gunpoint in San Francisco recently.
Sarah Vorhaus was walking her 5-month-old gray French bulldog, named Chloe, and her 8-year-old Shiba Inu in the Russian Hill neighborhood when she was violently attacked.
Take a look at this video and pictures …
Three men approached her … one of them punching her several times in the face. Then he pulled out a gun and snatched the poor puppy away from her.
Afterward, all three men jumped into a car that was driven by a fourth suspect and fled away from the scene.
Sarah was taken to the hospital where she was treated for her injuries. Thankfully, none were life-threatening.
The police have no leads to catch the criminals and Sarah says the hardest part about the event is knowing her baby is being held by very violent people.
Sarah has not taken the attack and robbery lying down. Instead, she has taken to social media to plead for help in finding Chloe … even offering a reward for a return with no questions asked.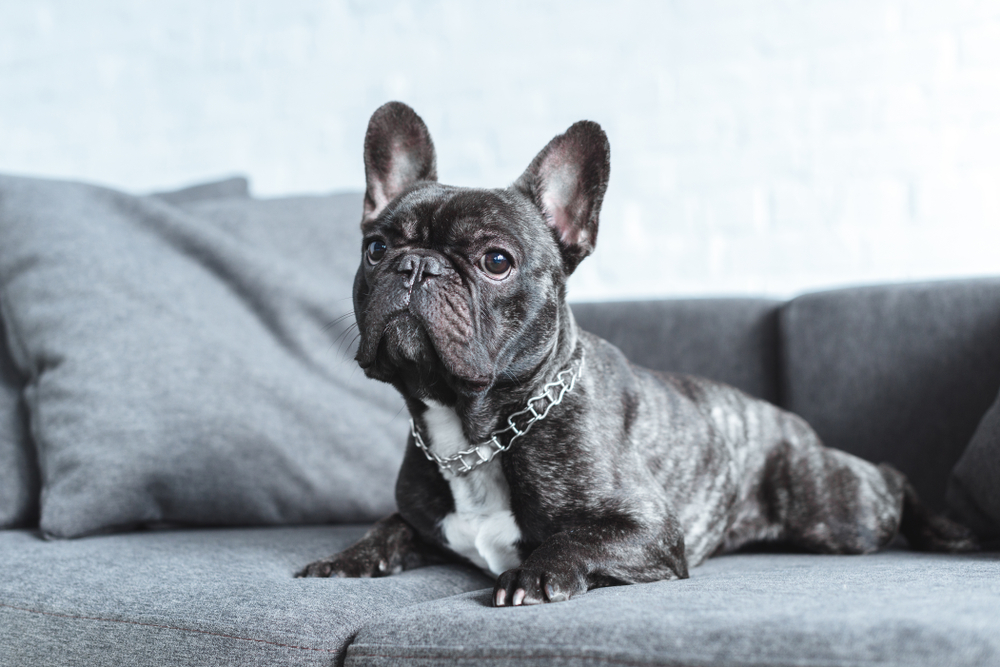 At Karmagawa and SaveTheReef, we're heartbroken about this so we're using our media channels to help her. If you know of any information, please call (919) 360-7332. You can also get more information at www.findmydogchloe.com.
Do you want to be informed about animals around the world? Then please follow us on Twitter and Instagram for more news and updates. We even cover news about the environment that you won't see in mainstream publications. Share our information with your friends and family so that they stay aware of what's going on, as well.
Have you ever wanted to influence the world about your favorite causes? Movies are a powerful way to do that.
If you're interested, our friend and pro filmmaker Amir Zakeri created an online class for us to help the community learn — here's 50% off.
You'll be helping important causes, so don't hesitate. Get started now.
What do you think about Chloe being stolen away from her family so violently? Leave a comment below.