A video from animal rights organization PETA shows Liberty Research Inc. running cruel experiments on animals, including drilling holes into dogs' heads as they whimper from the pain.
While this video is from 2017, it's important to continue spreading the information because these types of painful experiments are STILL happening … all in the name of profit.
Other things that were documented in the Liberty scandal include cats suffocated under flipped-over litter boxes and dogs injected with insecticides.
Liberty Research Inc. is a laboratory that tests veterinary products. They're hired by companies to conduct experiments on hundreds of animals each year.
They also reportedly breed animals with the sole purpose of selling them to veterinary pharmaceutical giants, government agencies, and universities so that they can run their own experiments.
The animals are treated as inanimate objects and forced to endure incredible torture that causes great pain, paralysis, seizures, and even behaviors that cause self-harm.
Female cats are used as breeders. Continually forced to produce offspring without rest.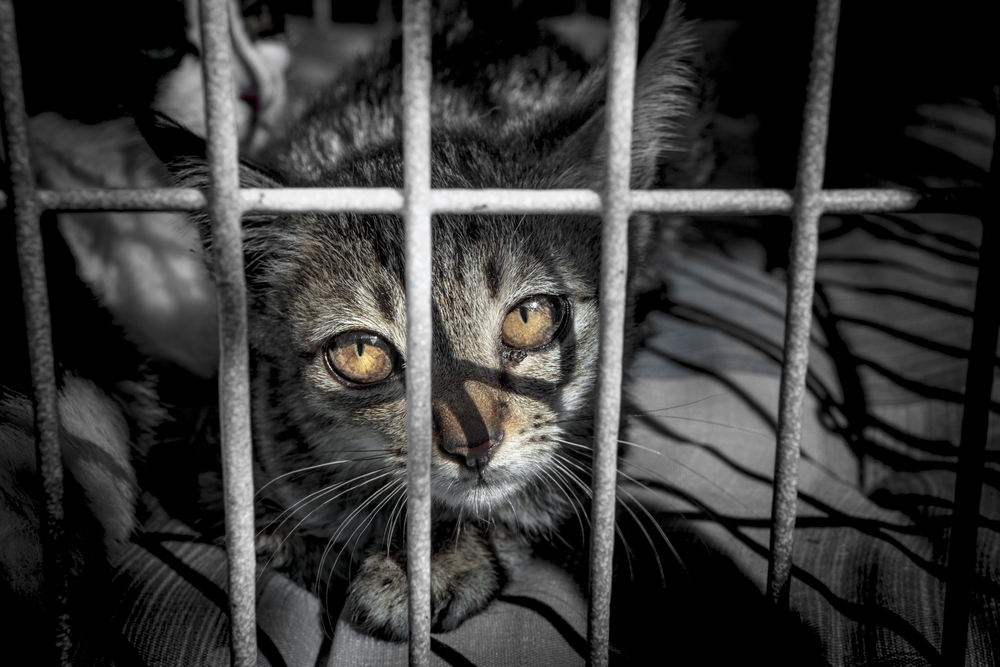 According to the video, living conditions were extremely stressful and animals weren't separated, leaving them to fight one another. If animals were hurt or in pain, they didn't receive veterinary treatment.
This video is incredibly hard to watch but must be seen so that these evil practices can be exposed. These practices are inhumane and have to STOP!
At Karmagawa we're doing all we can to bring these dark deeds to light because we just can't ignore them. We're doing it through this blog, social media, activist events, and more.
Help us change the world. Follow us on Twitter and Instagram and share the info with everyone who needs to see it.
Also, if you have an important story to tell, the world needs you to tell it. We created a course to help you…
We joined forces with professional filmmaker Amir Zakeri to create a videography masterclass — and you can save 50% on the presale now.
Check out this video now to learn more about Amir and his inspiring story.
Do you think animal experiments should be banned? Share your comments below.
(Cover: unoL/Shutterstock)