An enormous Chinese fishing fleet of 248 vessels continues to fish off the coast of the Galapagos Islands … and some ships are reportedly falsifying their locations.
The Galapagos marine reserve is famous for being one of the world's most unusual ecosystems with areas of rich biodiversity.
Although conservation efforts are producing an abundance of marine life … the fish supply is also attracting the attention of Chinese fishing fleets that have depleted their own domestic waters.
The ships are reported to be practicing indiscriminate fishing that is causing fear for the deterioration of fauna that lives in the area.
It's also being reported that some of the vessels are turning off their automatic tracking systems to avoid detection when operating in protected waters.
The fleet is so large that their use of lights make them look like a city at night.
Even though the transfer of cargo between shipping vessels is prohibited under international maritime law, the fleet includes fishing boats with refrigerated containers to hold huge catches.
The concerns about illegal and unregulated fishing by Chinese ships aren't without precedence.
In 2017, the Ecuadorian navy seized a Chinese ship, named Fu Yuan Yu Leng 999, in the Galapagos marine reserve and found containers filled with over 6,000 frozen sharks — including endangered hammerhead and whale sharks!
At Karmagawa and SaveTheReef we think this situation is heartbreaking … with all the work different organizations have done to protect the Galapagos Marine Reserve and its marine life, it should be respected by everyone else.
Already, a whale shark named Hope that was being studied around the Galapagos Islands has lost the GPS signal that was being used to track it. The last signal came from the area being patrolled by the Chinese fishing boats so it's believed she's been caught.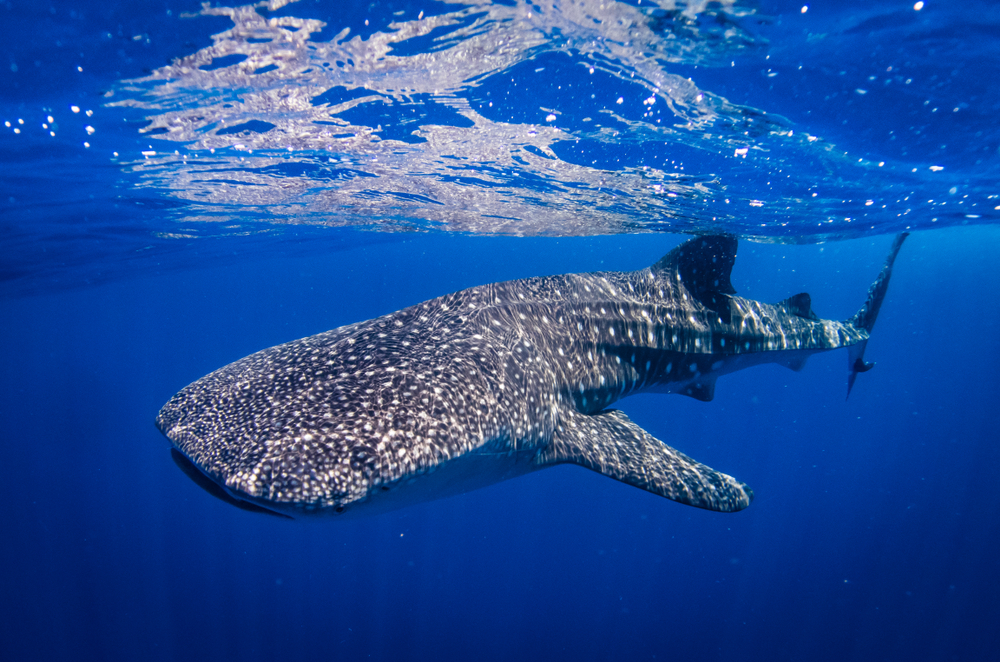 Please sign our petition calling for a moratorium on fishing in the high seas surrounding the Galapagos Islands so we can protect this beautiful ecosystem and its thriving marine life.
Follow us on Twitter and Instagram and share the information with your family and loved ones so that they can spread the word.
Have them watch this powerful video …
Embed: https://youtu.be/wthTmQHmuZ0
The director of this video, Amir Zakeri, created a masterclass for anyone in the Karmagawa and SaveTheReef community who would like to use film to tell stories that can help the environment and all its voiceless animals. If that's you, here's a discount to get 50% off the regular price.
All proceeds go to great causes, so you can feel good about investing in yourself. Get started now!
What do you think about the danger the Galapagos marine reserve and its marine life is facing? Leave a comment below.
(Cover image:  Richard Whitcombe/Shutterstock)