12,000 lightning strikes have been registered in California over the past week, starting fires all over the state and causing President Trump to declare the situation a major disaster.
Take a look at these pictures …
Over the weekend, hundreds of thousands of residents were told to evacuate the San Francisco Bay Area which has groups of fires burning around it, including in Santa Cruz.
The LNU Lightning Complex fire has been burning for a week and is already the 2nd largest wildfire in California history, burning 341,243 acres.
It's also been the most destructive, accounting for five deaths and 845 destroyed homes and buildings. Firefighters continue to fight it but only have 17 percent of it contained.
The SCU Lightning Complex is the state's 3rd largest fire ever and has scorched 339,968 acres.
In total, over 14,000 firefighters have been battling more than 600 blazes throughout the state of California that have scorched 1.2 million acres of land.
That's 3 times more than the total of land burnt in California for ALL of 2019!
Sadly, the forecast predicts more dry weather and erratic wind gusts … a formula for larger wildfires and a nightmare for firefighters because it could lead to dangerous and erratic fire behavior.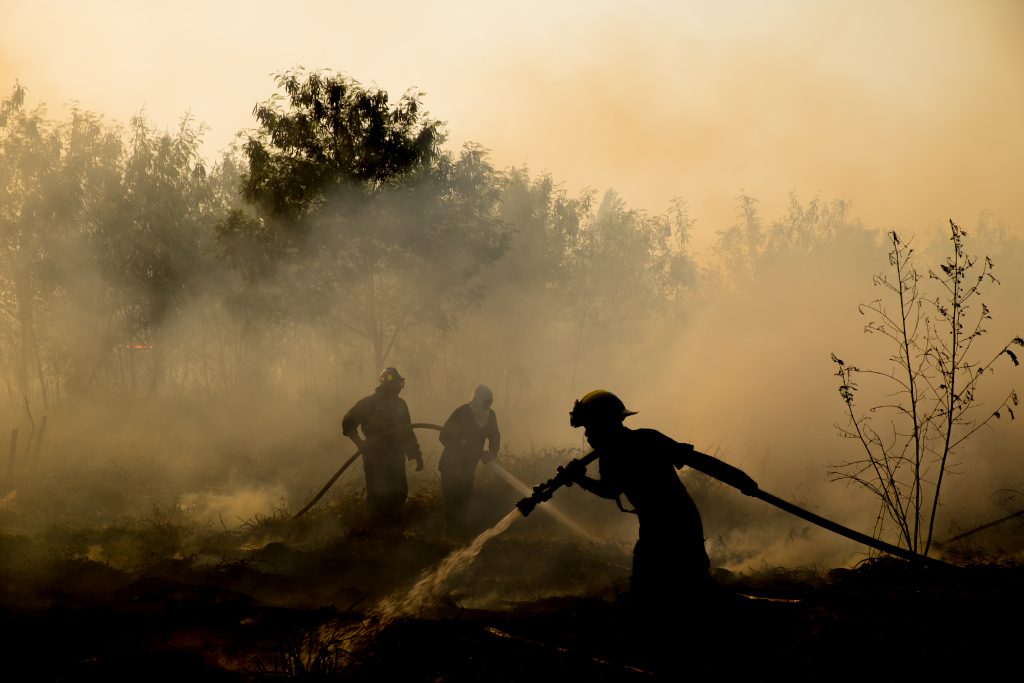 At Karmagawa, we want to use our blog and social media platforms to get the word out.
These wildfires are not only burning up beautiful land … they are forcing thousands of families to leave their homes and putting animals in danger.
Please pray for everyone that is affected … especially the firefighters that are putting their lives on the line to fight these fires.
We're starting a new fundraiser so the Karmagawa community can help out.
Not only will your donations help firefighters and families … They will also help pay for the vet bills of the animals that were injured but saved by great charities like UC Davis Veterinary Medicine.
Follow us on Twitter and Instagram for more stories and updates.
Oh, and make sure to share our information with your family and loved ones so that they can be part of the Karmagawa community.
Once again … please think about giving for this important cause. The people and animals of California need your help and no amount is too small. Link is here.
What do you think about the growing wildfires in California? Leave a comment below.
(Cover image: Christian Roberts-Olsen/Shutterstock)